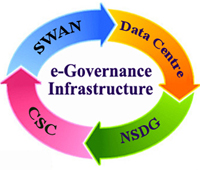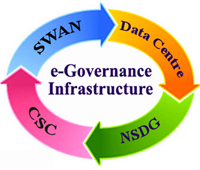 The national e-Governance plan has proposed setting up of 2,50,000 Common Service Centres (CSCs), or tele-centres in rural areas, for public access to computers and the online delivery of services. But sustaining the programme requires lot of work on the policy front. Recently the IIM Bangalore has produced a paper that focuses on the designing and augmenting of the CSCs, while keeping the myriad ground realities in mind.
The IIM Bangalore paper notes that the initial experience of 23 states in implementing the plan for e-governance with 90,000 CSCs has not been encouraging. Many of the CSCs have been forced to close down due to financial problems. Many of the tele-centres are being sub-optimally used for music downloads, mobile phone recharge, etc. The paper has criticised the mostly B2C (Business to Consumer) model of the services being provided by the CSCs that it has held to be the reason behind the below-par results.

The paper states that if the tele-centres are allowed to provide G2C (Government to Citizen) services, they could become financially sustainable. Along with G2C services, the CSCs could also make provisions for providing B2C services in order to become financially viable. The paper has emphasised the fact that in the current scenario, businesses have started recognising the potential of rural markets. Another factor that could prove positive for the CSCs is that the government has started relying on tele-centres to provide G2C services such as ration card issuance and e-pay.
The paper has taken cognisance of the pilot project in Tumkur district, Karnataka and the Akshaya project in Kerala. Using these projects as an example, the paper makes the point that the tele-centres can be financially sustainable if they are providing cluster of services. In case of the Karnataka pilot project, 97 percent of the revenue of the tele-centres comes from government services, G2C or G2B. In the Kerala project, the revenue figures from government services stands at 85 percent.