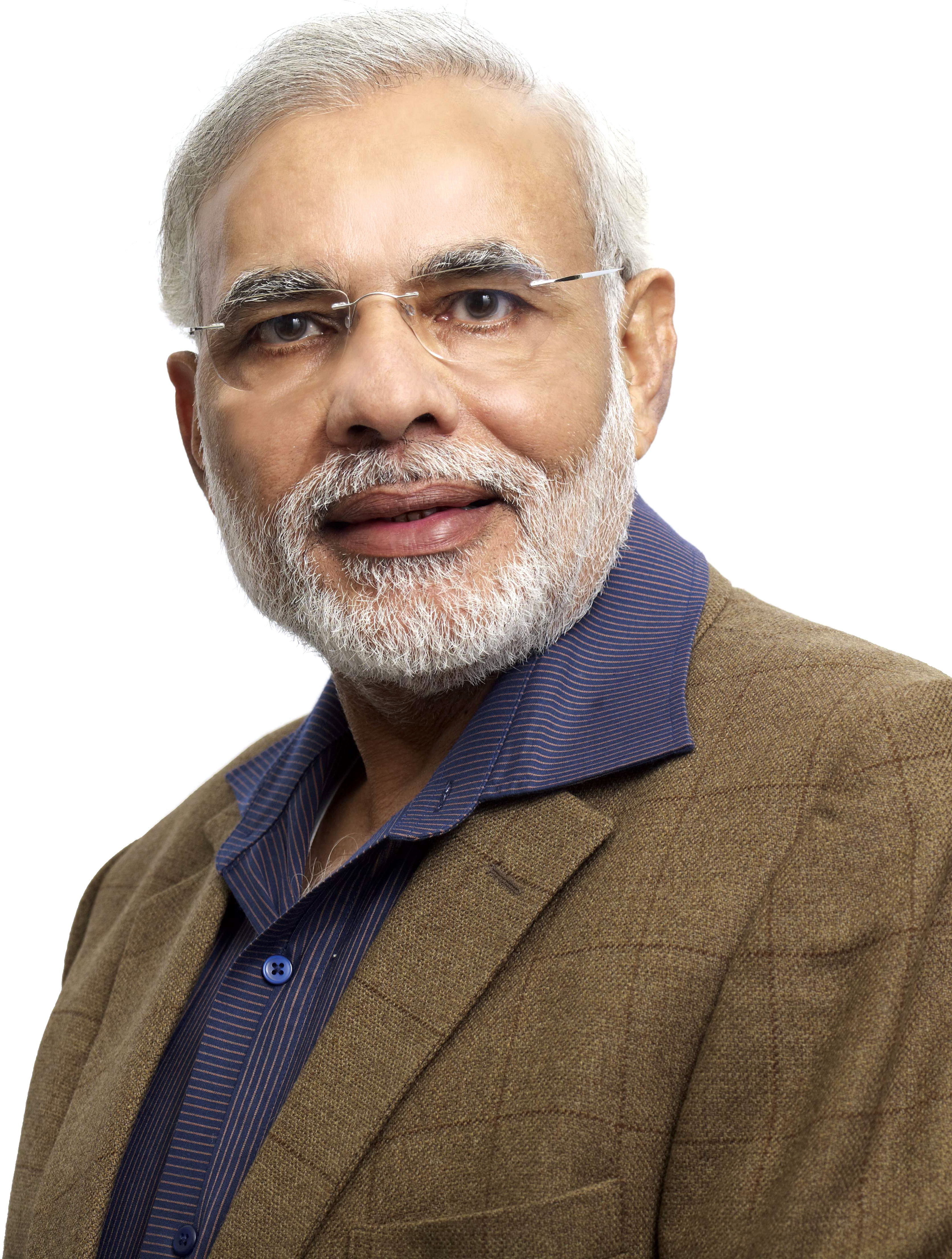 With a strong structure of DNA – Devices, Networks and Applications – in place, Gujarat has emerged as one of the most e-ready states in the country. The central focus is efficient delivery of services to citizens
By Dhirendra Pratap Singh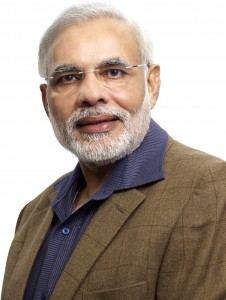 Gujarat has been called "India's Guangdong", which translates to 'growth engine'. Gujarat's growth rate is faster than overall growth rate in the country; 16 percent of India's industrial output and 22 percent of its exports are generated in the state. The state is fast becoming a refineries and ports hub and it is anticipated that exporters might soon switch from China to India, giving Gujarat's textile industry a huge boost. From infrastructure to agriculture, Gujarat has been an inspiring success story. Offering a combination of good governance, speedy implementation, brisk decision making, abundant and undisputed resources and easy availability of power, Gujarat has successfully positioned itself as a model state.
According to Narendra Modi, Chief Minister of Gujarat, "Good Governance is the key to sustainable development. The state has been constantly innovating, aiming at excellence in governance. The opportune understanding of the importance of technology in effective and efficient delivery of services has enabled the state to take up many innovative steps for empowering people."
The Government recognised that in order to make governance effective, it had to reach the taluka level and beyond. It was with this objective that the concept of Village Knowledge Centres was promoted 
The Gujarat Model

When it comes to e-Governance, there is no doubt that Gujarat is one of the top states in the country. With a strong structure of DNA – Devices, Networks and Applications, and effective execution of policies, Gujarat has emerged as one of the most e-ready states in the country with efficient citizen service delivery as the central focus.
Ravi Saxena, Additional Chief Secretary, Department of Science & Technology, Government of Gujarat, says "Every village panchayat in Gujarat has internet connectivity and is also connected by the Gujarat State Wide Area Network (GSWAN), and power is available 24X7 across Gujarat. This is essential for success of e-Governance initiatives as without reliable connectivity and power supply, it is very difficult to provide ICT-based services."
Not only is the bundle of services offered to citizens huge, but the results have also been tangible and widespread. The Government recognised that in order to make governance effective, it had to reach the taluka level and beyond. It was with this objective that the concept of Village Knowledge Centres was promoted. All of the 13,693 village panchayats in the state are not only bandwidth-enabled but are completely equipped to generate birth and death certificates, income certificates, applications for schemes etc. for citizens so that they don't have to make a journey to town in order to secure these basic documents.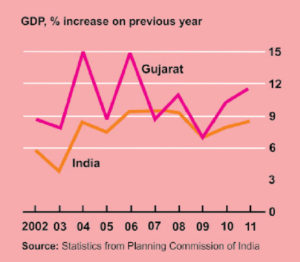 The state has launched Apno Taluko, Vibrant Taluko (ATVT) in order to empower people locally and guide the growth process through Taluka Sarkar – a sub district citizen-centric approach where governance and development is activated at the grass root level. It provides all end-to-end government services under one umbrella at the Taluka itself. The decentralisation of administration up to sub-district (taluka) level makes it speedier, effective, transparent and citizen centric. This will lead every taluka to aspire to develop faster and instill a sense of belonging to give a new stimulus to the development process.
The 50,000 kms of optical fibre in Gujarat equips functionaries with a robust platform to stay connected 24×7, with all citizens, accessible at every Gram Panchayat Office. The Citizen Facilitation Centres at major centres of Gujarat have connected the entire state from Taluka levels to district level including 14,000 gram panchayats, facilitating the establishment of easier, effective and transparent governance.
The GSWAN is one of the largest in Asia and has been operational since 2001. It connects 26 districts and 226 talukas including all the offices in those places. In addition all 14,000 village panchayats in Gujarat are connected through broadband through the project e-Gram. The Government has extended the use of mobiles in governance also in health, education, pollution control, election commission, disaster management and citizen service sectors.
"Every village panchayat in Gujarat is connected by the GSWAN, and power is available 24X7 across the state. This is essential for success of e-governance initiatives"
Ravi Saxena
Addl. Chief Secretary, Deptt. of Sc. & Tech,
Gov. of Gujarat
Akhtar Badshah, Senior Director-Global Community Affairs, Microsoft, says "Information technology today plays an important role in all aspects of development. The challenge is how to get technology resources in the hands of the underserved to spur development and part of the discussion then becomes whether Intellectual Property (IP) has any value or not and whether intellectual property helps generate revenue, helps generate development, helps generate economic activity and how do you manage the two issues – one of costs and the other one is economy because people that create anything have a right to benefit from that creation." Gujarat has managed these issues successfully with efficient citizen service delivery as a central focus.
"We began with the Informative phase in 2002-03 and created simple websites aimed at information dissemination. The strategy moved to the Interactive phase and applications based on two-way database queries were implemented. One example is information on examination results based on roll number and date of birth," highlights Ravi Saxena.
He adds, "In 2006 we moved into the transactional phase with paid services and one-day governance being delivered online. People could go to civic centres and make payments of dues, get subsidies and get land records certified, for example. Presently, we are in the transformational phase which aims at providing 24X7 faceless government. In this phase, online portals with 130-140 services would be made available to the citizens."
Gain at Grassroots

Last year, when agricultural production in most other states was plummeting, Gujarat, with large semi-arid tracts that were alien to good crops, offered a turnaround story. In 2009, it posted an agricultural growth of 9.6 per cent against a national average of 2.9 per cent. As per Planning Commission of India, the state's annual agro output (including production from animal husbandry) now revolves around `49,000 crore, from just `18,000 crore in 2000-01.
The state has given soil health cards to farmers so that they could assess the quality of land. Steps were also taken to improve the quality of seeds, raise the groundwater table by building almost a lakh check dams within a decade in Kutch, Saurashtra and north Gujarat with extensive use of technology by bringing scientists and farmers on one platform.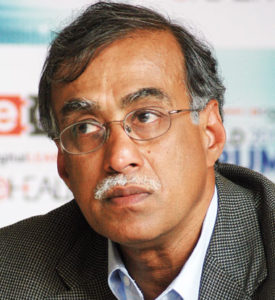 "Information technology plays an important role in all aspects of development. The challenge is how to get technology resources in the hands of the underserved to spur development"
Akhtar Badshah
Senior Director – Global Community
Affairs, Microsoft
Judicious use of water for farming got a major fillip in 2003 when the state Government floated the Gujarat Green Revolution Company to encourage drip irrigation. From 105 lakh hectares in 2000-2001, the state's cultivable area now stands at 120 lakh hectares. Besides this, agro financing was done with a purpose. Gujarat Agricultural University was also split into four universities, each dedicated to a particular crop.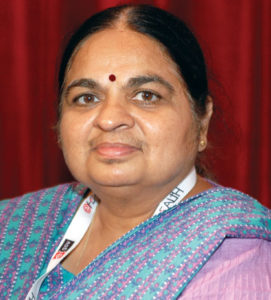 "We are not following the project approach, we are following the framework approach and this is actually the success mantra behind the state's e-governance policies"
Dr Neeta Shah
Director (e-Governance), GIL
Says Dr Neeta Shah, Director (e-Governance), GIL, "New techniques are workable to address governance issues in our country, and I believe that each state government will notice a lot of potential in the ICT tools, in the years to come."
"We are not following the project approach, we are following the framework approach and this is actually the success mantra behind the state's e-governance policies," She added. The framework approach was the biggest challenge for the IT visionaries in the state.
Rural Governance

Gujarat's pioneering projects like e-dhara, e-mamta, State Wide Attention on Grievances with Application of Technology (SWAGAT) are empowering the rural population and allowing the government to address all kinds of challenges of the people. SWAGAT has been running systematically since 2003 and has resolved 92.45 percent of grievance cases effectively and transparently.
Swagat project is hosted on 4th Thursday of every month in the presence of the Chief Minister. In his presence with all the department heads and the district representatives, the grievances of the common man are addressed through video conferencing and solutions are provided online to the common man immediately.
The positive impacts realised by the State level SWAGAT gave drive to expand the system to 225 Sub-District offices in 2008, for greater accessibility to the public. Presently, the geographical scope of SWAGAT is 60 million citizens and 225 Sub-District of the State. Path breaking success of the SWAGAT has given it nation-wide recognition and prestigious awards like United Nations Public Service Award 2010 for improving transparency, accountability and responsiveness in the public service category. Moreover, the Commonwealth Telecom Organisation and University of Manchester have considered SWAGAT as an excellent model of e-transparency.
For any e-Governance initiative to be completed, the projects need to talk to each other. It is crucial to avoid any duplication of work and simplify processes for citizens. Executing such projects in any Indian state is a mammoth task by itself. However, the way that Gujarat did it was to start small, experiment and once a scheme proved to be successful, it got implemented on a larger scale­. According to Dr Neeta Shah, "What it basically implies is that projects are not taken up in silos, rather the entire framework is taken into account before implementing a project. Most e-governance initiatives in the past have had limited impact as the projects were implemented in isolation. One department was not aware of the steps or plans of other departments and there was little or no coordination and information was stagnant."
In common perception, India is governed from New Delhi. In reality, all state capitals have begun to matter more. A second generation of economic reforms to follow the abolition of the licence-permit raj that began in 1991 requires massive investment and effective delivery in governance, education, health and transformation of agriculture. In all of these, states are key actors. The Centre may control the purse strings but it is up to states to design effective implementation strategies. The industrial powerhouse of West India, Gujarat has already grasped this.