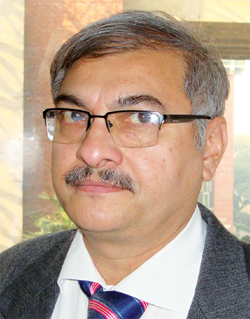 Chetan Vaidya
Director
National Institute of Urban Affairs (NIUA)

Just technology deployment won't do,a broad package to help citizens shift to an information economy is needed
In 2003 the initiative "Horizontal Transfer of successful e-Governance initiatives" resulted in the introduction of automated systems in important domains of land records, property registration and transport across the country. Another momentous event was the launch of the National e-Governance Plan (NeGP) that provided a roadmap for the implementation of the e-Governance program in a planned manner across the country. e-Governance, capacity building and Jawahar Nehru National Urban Renewal Mission (JNNURM) Roadmaps of all the states have been formulated under the NeGP which has facilitated state specific prioritisation of projects and services for electronic enablement. Establishment of key IT enabling infrastructure such as State Wide Area Network (SWAN), State Data Center (SDC) and computers for departments to enable the advent of e-Governance in government is another way forward.
e-Governance in urban India has made significant strides even though major challenges and irritants to the progress do remain. Implementation of e-Governance is likely to usher in a paradigm shift from the current department-centric structure of the government to citizen centric structure where the citizen deals with one government. New applications of e- Governance such as those for e-Voting, innovative location related services through Geographic Information Systems (GIS), various e-Services are envisaged to bring about a sea change in the way government and its constituents interact.
e-Governance initiatives in recent years are being considered as a major step to providing better quality of life to Indian citizens. If one looks at the effect of these efforts, it is seen more as an urban phenomenon, even in developed states like Gujarat, Karnataka, Andhra Pradesh and Maharashtra. It has not touched the masses in many other cities and rural areas to make a major difference. This is primarily attributed to lack of connectivity in India both at the Government level and other areas. If India has to bridge the digital divide; actions are needed in a number of areas. This is not simply a question of technology deployment, but the need of a broad package to help the citizens to benefit from the shift to an information economy.


"For any large-scale event like the Special Olympics, building and managing key components of the IT infrastructure come with considerable challenges. A critical IT requirement for any sporting event is to provide game officials with secure and easy access to applications, game results and information in real-time"
Follow and connect with us on Facebook, Twitter, LinkedIn, Elets video