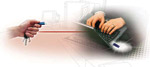 The use of Digital Certificate had been a successful and proven initiative by Ministry of Company Affairs i.e. MCA21. MCA21 has changed the way citizens and companies interact with MCA now. The companies can now interact 'online' with MCA instead of the 'in-line', with serpentine queues especially during the peak filing season (October– December every year). MCA21 has created an overall positive environment amongst stakeholders and its adoption can be gauged by MCA21 portal hits / day. MCA21 has led to effi cient delivery of services and supervision of corporate  processes through the use of modern information technology i.e. usage of Digital certifi cates for digitally signing and submitting the documents online.
Now the next initiative in this fi eld is the usage of Digital Certifi cates in Commercial Taxation. Commercial taxation department has a variety of services, like e-Payments, fi ling e-Returns, e-Filing of declarations for inter-state goods movement, e-Communication, etc, and to make these services available to the citizens and companies online, the usage of digital certifi cate (as in MCA 21) is the option.

BENEFITS FROM E-SERVICES
Some of the benefi ts from e-Services will be:
Multiple Service Delivery Channels for Taxpayers
Virtual Single Window System for Taxpayers
Increased Service time Window for dealers to 24×7
Reduced Cost of Compliance for dealers –Time and Cost
Reduced Cost of Collection for each Rupee collected
To avail these services all the citizens or the companies have to procure digital certifi cates for digitally signing the documents, for proving there identity online. Identities of all should be kept in a secured place to avoid any theft or fraud.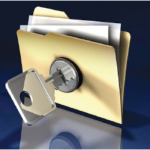 Safenet, the leader in securing digital identities through products like Safenet's e-Token and smart cards. e-Token (known Aladdin e-Token, company now within Safenet management) is a cryptographic smart card in a USB form factor i.e. no reader required. e-Token is used to store and secure the digital identities and to provide two factor authentication. The 'private key' the most important part of the digital identity never leaves the cryptographic memory of the e-Token in any scenario, making theonline digital signing to be performed in a secure manner. Majority of the identities in the MCA21 market has been secured by Safenet's e-Token.
SAFENET 'DATA SECURE' FOR SECURING UID DATABASES
Unique Identifi cation (UID), an initiative that will play an active role in  protecting people's identities and fi ghting frauds. As this is related to identities of the residents of nation, it will be very vulnerable to theft and misuse.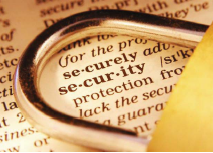 Sensitive information about the people will be accumulated in the databases at the central level i.e. Central ID repository and at the local level i.e. registrars and enrolling agencies.
The federated databases will need a security mechanism that will ensure the confi dentiality of data i.e. encryption.
As the number and severity of security breaches continues to grow, it is increasingly incumbent upon organisations to begin encrypting data inside the data centers. SafeNet offers breakthrough solutions that make it practical to encrypt critical data, and ensure it's secured throughout an organisation. With SafeNet DataSecure™ Platforms, organisations can ensure that they are compliant with legislative and policy mandates for security, and eliminate the risks of a breach. SafeNet DataSecure Platforms deliver comprehensive security capabilities:
Encrypt critical data in Web servers, application servers, and databases.
Ensure all access to critical data is carefully managed, logged, and controlled.
Administer keys and policies in a secure, centralized fashion.
DataSecure encrypts data in the database at the column level, and can be used to secure such information as credit card numbers, social security numbers, passwords, account balances, and email addresses. DataSecure signifi cantly streamlines the administrative tasks involved in database encryption—it automates much of the confi guration and implementation process and it can be deployed without any disruption to the applications tied to the database.
Data Secure is a hardened appliance and offl oads the heavy encryption mechanism from the server and also secures the crypto keys inside, making it more secure and faster in performance then software based encryption. These all functionalities are suitable for big projects like UID where there will be huge amount of sensitive data to be secured.