India to auction 3G by Dec, expects INR 350 billion revenue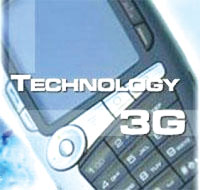 India expects to collect INR 350 billion from the auction of third-generation (3G) radio spectrum, scheduled to happen by December this year. The auction would allow telecoms firms to offer services such as high-speed Internet and video downloads on mobile phones. The government had initially aimed to get INR 200 billion. The sale has been delayed from this January after high prices fetched by private telecoms companies for selling stakes prompted a review of the floor price. There will be heavy demand for spectrum in larger services areas and bids could be sharply higher than the floor price, according to an analyst.
FM announces job portal in Budget
The Government proposes to set up a job portal, providing details on skills available and also job openings across all sectors in the country, Union Finance Minister Pranab Mukherjee announced while presenting the Union Budget for the financial year 2009-10. "The job portal will connect all the employment exchanges in the country," he said.
The minister also pointed out that the job creation in the country has been affected due to global financial slowdown. The government aims to create 12 million new jobs each year and reduce poverty by half by 2014.
NREGS not working properly, admits Government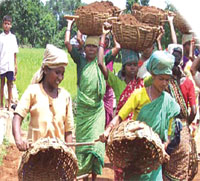 The Union Government has admitted to huge slips in the implementation of its flagship rural job scheme NREGS, with an average of just 48 days of work generated for each beneficiary against the promised 100.
While replying to a question on the functioning of the National Rural Employment Guarantee Scheme in Rajya Sabha, Rural Development Minister C P Joshi said the onus of its implementation lay on the States, which were lax. "During 2006-07, an average of 43 days of work could be generated, in 2007-09 it was 42 days of work and in 2008-09, it was 48 days of work," the minister added.
US deploys IT Dashboard to track IT spending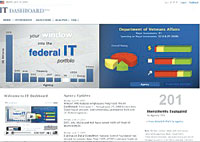 In an effort to help citizens keep a closer eye on how the federal government is spending money, Obama administration has launched 'IT Dashboard'. This new tool is a one-stop clearinghouse of information allowing the American people to track federal information technology (IT) initiatives and hold the government accountable for progress
and results.
The dashboard is part of a revamped USASpending.gov site, created through a 2006 law designed to foster greater openness about government spending and contracting.The Dashboard gives people a chance to offer alternative approaches and provide direct feedback on technology initiatives.
BSNL to provide bandwidth for OSWAN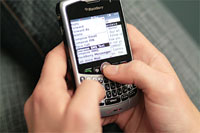 Bharat Sanchar Nigam Limited (BSNL) would provide bandwidth services for the implementation of the Orissa State Wide Area Network (OSWAN) project, being taken up at a cost of INR 200 crore under the National e-Governance Plan (NeGP).
OSWAN project is being executed by the Orissa Computer Application Centre (OCAC), the technical directorate of the state IT department. BSNL would provide dedicated leased lines to connect the state headquarter in Bhubaneswar with all the district headquarters and the block headquarters.
Chennai Corp to start SMS alert on vaccinations
The Chennai Corporation will send text messages (SMS) to women who have registered with its healthcare facilities, informing them of the vaccination schedule for their babies. This is part of the e-governance initiative of the disease tracking system to be installed at health posts and dispensaries of the civic body.
"The development of the software has been completed. The hardware will be procured shortly," Corporation Commissioner Rajesh Lakhoni said. The disease tracking system would be the first such initiative by a Municipal Corporation in the country.
Chennai to have mass PIS for its transport system
Chennai would soon be the first city in the country to get a mass passenger information system for its public transport system. The state run passenger buses in the city are being fitted with GPS that will enable passengers to track buses on their mobile phones, bus stops and on the Internet.
"That is just the beginning. What is envisioned is a full fledged modern passenger information system," said Ashok Leyland (ALL) Telematics business unit president Jayaram Krishnan. "This includes sensors at the entry and exit door steps, automatic ticketing, audio and video announcement systems at bus stops, driver alarms on vital engine parameters and recording of engine diagnostics for future reference."
IAS officers in Maharashtra to be made accountable for e-Governance
IAS officers in Maharashtra would be made accountable for providing services to people under the e-Governance initiative, with the State government deciding to consider these parameters for their yearly performance report. "Chief Minister Ashok Chavan has suggested that the annual performance of the concerned officer would be based on promotion of e-governance," Secretary, Information Technology Department Ajay Bhushan said.
With increased use of e-governance, the State would be providing citizen-centric services online within five months, after which people need not come to Mantralaya for routine work, he added.
Transport Ministry to tie up with SBI, ICICI for e-payments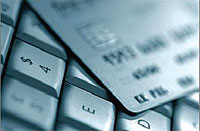 Truck owners in India will soon be able to pay the INR 15,000 fee for the national permit from any part of India. The Ministry of Road Transport and Highways is would be tying up with three banks in the country in order to facilitate e-payment of this fee.
While the deal with the State Bank of India (SBI) and ICICI Bank has almost been finalised, talks are also on with HDFC Bank, said an official in the ministry. In fact, the ministry proposes to make this e-payment facility available from April 1, 2010. Once implemented, it is expected to benefit about 4.5 lakh truck owners in this country.
Broadband connectivity for all villages by 2012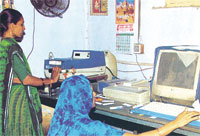 All villages in the country will be provided broadband connectivity by 2012. The government's Universal Service Obligation (USO) fund will provide broadband connectivity to around 50,000 villages in a phased manner.
"Out of about 2.5 lakh gram (village) panchayats across the country, 30,000 have been provided with broadband connectivity," said Gurudas Kamat, Minister of State for Communications and IT in a written reply in Rajya Sabha. An agreement has already been signed between USOF and BSNL for subsidy disbursement for providing 90,000 wireline broadband connections including customer premises equipment and computer or computing devices in rural and remote areas.
Consumers not prepared to pay for mobile banking: Survey
Despite 59% of global consumers stating that online banking on their mobile phone is important to them, they are not willing to pay for it, KPMG's third annual Global Consumers & Convergence survey reveals.
In order to understand the future for the mobile banking market KPMG surveyed over 4,000 consumers in 19 countries world wide. The survey revealed that only 19% of global consumers are currently conducting banking through a mobile device. This means that  banks are missing out on the massive majority, some 81%, that have yet to be persuaded.
C-DAC to set up India-Armenia Centre of Excellence in ICT at Yerevan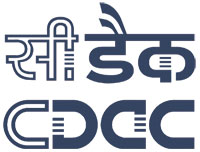 The Ministry of External Affairs has signed an agreement with the Centre for Development of Advanced Computing for setting up of India-Armenia Centre of Excellence in IT (IACoEICT) in Yerevan for development of human resources in IT in the entire CIS region.
Divyabh Manchanda, Additional Secretary (Eurasia), Ministry of External Affairs and Rajan T Joseph, Director General, CDAC signed the agreement. The IACoEICT to be created by C-DAC includes the deployment of the PARAM Supercomputer and the training of nearly 1000 IT professionals per year.
Himachal to set up 3,366 Lok Mitra Kendras to popularise IT usage
Himachal Pradesh plans to set up 3,366 Lok Mitra Kendra at gram panchayat level to provide local people all services they require at their doorsteps. Besides, the state government is working to computerise revenue courts as well as public distribution system and also extend HIMSWAN (state wide area network) to sub-tehsil level, Chief Minister Prem Kumar Dhumal said at a workshop on National e-Governance Plan.  He said Himachal would soon be introducing Geographical Information System (GIS) to maintain vigil over invaluable forest wealth by checking illegal felling of forest resources and soil erosion.
Govt working on e-disclosures to keep tab on biz frauds
The Government is working on a new e-Governance programme that would call for more disclosures from the corporate sector in electronic form and also ensure more effective monitoring for early warning on business frauds.
The initiative is part of the next generation upgrade to the MCA21 e-governance programme. The move comes as the government looks at ways to use data collected from regular corporate filings
more meaningfully and effectively. The MCA21 programme was started in 2006 and enabled electronic filings, storage, retrieval, processing, and transmission of transactions.
Ghana to implement biometric voting system by 2016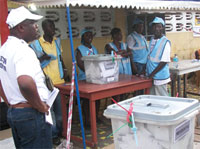 Ghana plans to implement biometric voting system by 2016. Minister of Communications Haruna Iddrisu said,  "Government is ready to ensure that e-voting becomes a reality in 2016 but if things go well we may even start with it in 2012."
The minister urged the Africa E-Governance Academy (AEA), hosted by the Kofi Annan Centre for Excellence, to carry e-voting on board their programmes.
He said the success of e-governance began with an effective e-voting system that would ensure that electoral fraud and malpractices were reduced to the barest minimum. He added that the government was also committed to establishing e-legislature and e-judiciary systems beginning next year.
Govt to strengthen RTI Act: Chavan
The Government is mulling on amending laws to strengthen the Right to Information (RTI) Act to enable easy access to information in non-strategic areas, Minister of State for Personnel and Public Grievances Prithviraj Chavan told Parliament in a written reply.
"In this regard, it is proposed to review the number of organisations in the second schedule to the RTI Act, 2005, and make rules for more disclosures of information by public authorities," Chavan said.
He informed that a study was conducted to assess key issues and constraints in implementation of the RTI Act which pointed to several gaps in implementation of the Act.
Infosys bags railway coach management project
Infosys Technologies has bagged a pilot project to roll out an Integrated Coach Management System (ICMS) for the Indian Railways. As per the project, Infosys will roll out the ICMS in three different locations, including Waltair (Visakhapatnam), Khurda Road and Sambalpur in Orissa, with the cost expected to be around INR 3.5-4 crore.
Based on the success of the pilot, the Railways Ministry is planning to float the final tender for rolling out INR 210 crore ICMS in about 50-60 different centres and coaching depots in the country by the end of the current fiscal.
President just a click away from your complaints
With the click of a mouse, your complaints, petitions and prayers will now reach the President's Office, find their way to the departments concerned, get tracked as they are processed and the information stored for later use. Launched by President Pratibha Patil at the Rashtrapati Bhavan, the new website http://helpline.rb.nic.in has been designed to simplify the process of grievance redress. "The Rashtrapati Bhavan mail box receives over 400 mails every day. The portal is expected to reduce the time taken to dispatch the mail to the Central and State government departments concerned, do follow ups and finally maintain the record," said Secretary to the President Cristy Fernandes.
Online databank to fast-track adoption process
At a time when adoption figures paint a dismal picture, the government plans to put in place an online centralised databank to fast-track the process of adoption. Significantly, this comes at a time when bureaucratic delays and a time consuming process translate to a waiting period of six months to three years.
The databank under preparation will include details of children like their age, gender, date of birth and photograph. The Central Adoption Resource Agency (CARA) will also provide details about the child's antecedents like physical or mental disability, whether the child is abandoned or an orphan among other things. The databank will also link 71 government-run adoption agencies.
Delhi Police launch new website
The Delhi police has launched a new website — www.dpaciclaim.net — to cater to Motor Accident Claim Tribunal (MACT) cases and speed up their disposal. It has been posted on the  existing website of the Delhi police. At present all the police stations can access it and are  posting information of accident cases on a regular basis. The website includes the programme  for sending information related to MACT cases automatically as soon as the form is completely  uploaded or within 30 days of the registration of the case. The module will help in  monitoring by senior offi cers who will be notifi ed for non-compliance of uploading of  information on the website.
Infopark Kochi nearly doubles its it Exports Footprint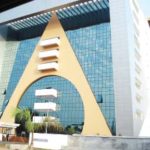 Infopark Kochi has added a feather to its cap by almost doubling IT exports in the year 2008-2009. Recent reports from Special Economic Zones and Software Technology Parks of  India validates that the total gross turnover of Infopark Kochi rose up to INR 463 crore, nearly  a YoY growth of 87%. Including other ancillary units, the total turnover from  Infopark touched an all-time high of nearly INR 600 crore. Kerala is one of the few IT states  that buckled the global trend and registered a phenomenal growth. The Infopark attracted a  record number of leading world class companies namely, US Technologies, BlueLabs  Technology Solution, UCI Technologies, Arbitron, Zerone Consulting, NHR Outsourcing, SIT  Mobile, Alcatel Lucent and Tata Tele Services.