The most important step, the industry can take now is to appreciate the need for greater interoperability which is the very future of relevant and reliable Information Technology (IT) that can be of value to the users.

Vijay Kapur is National Technology Offi cer, Microsoft India
In the nineties, India was witness to an exciting debate – some would in fact say battle. The question was which technology – Code Division Multiple Access (CDMA) or Global System for Mobile (GSM) – should the country choose and use in its mobile telephony. Today, the question seems irrelevant. In fact, how many of us today either know or care which technology runs our mobile phone? Today, what would concern each one of us, is how we could connect and talk to only half the people we wanted to.
Towards Heterogeneity and Interoperability
In the always-on, always connected new world, technology is becoming more heterogeneous and complex. With innovation and a spurt of new technologies, this heterogeneity will only increase. So in an increasingly heterogeneous computing environment and with the emergence of web services and service-oriented architectures, what is critically required is interoperability. The most important step, the industry can take now is to appreciate the need for greater interoperability which is the very future of relevant and reliable Information Technology (IT) that can be of value to the users.
Microsoft, for instance, outlined its vision for interoperability way back in February 2005, when Bill Gates wrote to customers about the company's intent to develop software that was interoperable "by design." Since then, the company has attempted to solve real-world interoperability challenges of customers, developers, partners, and independent software providers, through innovative products, community engagement, technology access, and support for technology standards.
The company has announced scores of interoperability deliverables that include the movement of dozens of specifications to the Open Specification Promise (OSP), landmark technology interoperability projects such as the Linux and Windows virtualization, and management projects with Novell.
The aim has been to address interoperability holistically and at numerous levels in order to better connect people, data and diverse systems.  Therefore, on one hand, the company has been building interoperability into its products and technologies, at the other, it has been working closely with customers, partners and IT organisations for bridging different technologies.
Collaborating with Open Source

The heterogeneous environment is also what determines Microsoft's open source strategy. We are focused on helping customers and partners be successful in today's complex technology world. This includes increasing opportunities for business partners regardless of the underlying development model. In addition, it includes increasing opportunities for developers to learn and create by combining community-oriented open source with traditional commercial approaches to software development.
Microsoft is a platform company committed to building technologies that empower communities of developers and partners to deliver compelling software solutions to customers.
In a heterogeneous technology world, developers, users, and entrepreneurs choose technologies that help them to be successful. Today, numerous open source developers and business partners have chosen Microsoft technologies. Developers have created more than 79,000 open source applications using Microsoft platform technologies.
What about TCO?

More and more customers today are looking not just at an initial procurement cost criteria, but towards a more mature Total Cost of Ownership (TCO) and Return on Investment (ROI), which includes cost of procurement, end user acceptance, and of course the business impact. In challenging economic times and today's "Do More with Less" IT environment, TCO is an acid metric that enables customers to make informed IT investment decisions.
An India specific Frost & Sullivan report findings were that:

Hardware is the largest component of TCO of Indian enterprises; software cost is just about 15 percent of the capital expense and 6.8 percent of overall TCO.
Overall, Window 2003 environment across enterprises has close to 15.9 percent lower TCO as compared with Linux environment over a period of 5 years TCO of Linux is greater than that of Windows across 3 workloads that account for nearly 80 percent of x86 servers – Applications – 22.4 percent Networking – 11 percent and email – 8.24 percent.
So, TCO evaluation should go beyond the initial purchase cost of a hardware or software to include pre implementation soft costs and post-implementation operation, support, maintenance, downtime and training costs. Also, the initial costs (CAPEX) for the Linux operating system might be low but the operating expenses (OPEX) could be significantly higher as compared to the Windows 2003 operating system.
One of the reasons for Open Source Software (OSS)  being considered suitable is because the perception that it is free. However, this is an erroneous perception. Various studies have shown that it is actually more expensive in a three to five year time span considering support/training costs related to OSS.
Isn't it all mixed source anyway?
It is harder and harder to continue to define the world of software as a world divided between open source companies and commercial companies. The truth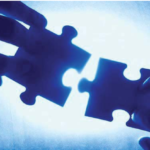 is that today we are all mixed-source companies. Every company that traditionally comes from an open-source background has over time moved to the middle path after realising that in addition to the open-source foundation, they also need proprietary offerings that will differentiate their services from others and therefore will enable them to build a viable business.

Let there be Choice
At the end of the day, every enterprise, government body and individual user wants to have the liberty of choosing what technology suits them best. No one solution, no one technology will suit every scenario or user. The issue right now is not what platform should be used, what is imperative is to get these tools to reach critical mass. The choice of tools is subjective and should be left to users. Open standards should be the focus of core of IT adoption. Technology is going to become increasingly more heterogeneous, and various players will have to seamlessly interoperate with each other to bring true value to users