Medtronic to surf Europes 'wave of telemedicine'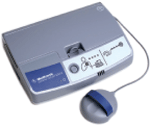 The US-medical device manufacturer Medtronic is planning to extend its presence as a telemedicine provider in Europe.
CareLink was introduced in Europe in 2007, but so far in pilot projects only. This will change in 2008, according to Medtronic's CEO Bill Hawkins.
He said 2008 will be the year for Medtronic to get into Europe with its telemedicine solutions on a bigger scale. At the heart of the company's telemedicine initiative is the CareLink platform, an internet-based solution for remote medical device monitoring and remote patient monitoring. CareLink has been available in the US since 2004. The platform is currently used for the remote monitoring of patients with implantable defibrillators (ICD) or pacemakers, and for web-based continuous blood glucose-monitoring.
The new product line-up includes new generation ICD – and pacemaker systems that are capable of wireless data transfer without the need of an antenna to collect the data. The devices will also have an automatic alert function for pulmonary oedema, which Medtronic refers to as 'OptiVol'. It measures electrical currents in the thorax and generates an e-mail or short message-alert for the physician in case a pulmonary oedema is developing in the patient.
Computer Sciences Corp forms healthcare unit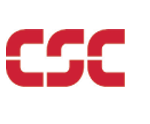 Computer Sciences Corp. has launched a new business unit dedicated to healthcare. CSC's Healthcare Sector will focus on the information and service needs of healthcare providers, health plans, pharmaceutical and medical device manufacturers and allied industries globally.  Deward Watts, who has been with CSC for 12 years, will serve as president of the new unit.
"Organizing CSC's global healthcare resources into a single vertical organization better positions CSC to help our clients use information to transform healthcare," said Watts. "Our main focus will be delivering IT-based innovation that improves patient outcomes and the decision making of providers, payers and life sciences organisations. "
The Healthcare Sector will leverage core intellectual property to help clients innovate new or enhanced clinical and business processes, including processes related to supply chain management, revenue cycle management, claims processing, document management and clinical trial management, CSC officials said. In addition, application management services and business process outsourcing are supported by CSC's healthcare centres in Bangalore and Chennai, India.
The company said the new unit will be bolstered by CSC's acquisition last year of First Consulting Group, a healthcare IT consulting company, and also by the acquisition of Covansys, which adds offshore domain expertise and an additional market channel.
GE Healthcare in joint venture

GE Healthcare, the US$ 17 billion (Dh62.3bn) healthcare business of General Electric Company (GE), has announced the formation of a joint venture, GE El Seif Healthcare Arabia.
The new company, which has a 51:49% ownership between GE and El Seif Development, will drive the sale of GE Healthcare's products in Saudi Arabia. GE Healthcare has been operating in Saudi Arabia for more than 25 years and together with strategic partner El Seif Development Company it has been making the latest innovations available to healthcare providers in the country.
GE El Seif Healthcare Arabia will bring GE Healthcare's extensive portfolio ranging from innovative diagnostic and imaging equipment, patient monitoring and data systems to network storage systems and software for healthcare professionals across Saudi Arabia.
It will also complement the earlier joint venture between GE and El Seif Medical Services, demonstrating the commitment of both companies to transform the healthcare delivery in the Kingdom.
"GE believes in strong ties such as the one we have with our partner El Seif Development," said Richard Di Benedetto, President and CEO of GE Healthcare, International – EAGM region.
Apollo DKV health insurance in ties with InsuranceMall
Apollo DKV Insurance recently announced its tie-up with Bonsai Insurance Broking Pvt. Ltd., a leading Insurance Broker in the General Insurance segment for online insurance shopping through its website www.Insurancemall.in. The tie-up would offer customers a comprehensive solution for purchasing health insurance products over the internet.
This tie-up is yet another step towards offering unparalleled product range and value to its customers. The company plans to have a national presence across 25 cities by the second year of operations and spread to over 100 locations by 2010.
The tie-up will provide the common man with indigenously developed 'quote-engines' to compare, choose and buy Insurance online. The website also offers complete portfolio management (renewal auto-reminders to advisory) and claims assistance on policies purchased. The site also endeavours to give the common insurance buyer complete power of information and decision making.
Tatanet grabs contract from TCIL for telemedicine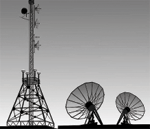 Tatanet, a division of NELCO Ltd., has announced that it has received a multi-million dollar order for supply of Satcom equipment from Telecommunications Consultants India Limited (TCIL) for a e-Network project providing telemedicine.
TCIL is implementing a multi-million dollar pan-African e-Network project on turnkey basis, funded by the Ministry of External Affairs. The network will provide telemedicine and tele-education services to 53 countries of African Union and VVIP connectivity (VoIP and Video Conferencing) among the heads of states.
Tatanet would build a satellite hub station with a full-fledged Data Centre at Dakar, Senegal and a studio in India along with other facilities to connect seven Indian University Centers, including IGNOU, to cater the student communities in Africa.
The network will also have 12 super speciality hospitals in India to provide tele-consultation and Continuing Medical Education (CME) services.
"This project has many firsts and provides us the platform to showcase our skills in the field of System Integration and Satcom project. We are confident of our ability to deliver a robust network, which will be a benchmark for such initiatives in the future," said Kaushik Mandal, vice president – Sales (Enterprise & Turnkey Projects) and Program Management, Tatanet.
Global healthcare IT firm enters Pune 

US-based healthcare information technology services firm Eclipsys has set up its second India unit in Pune to support its cleint base in Europe, US and Australia.
With a headcount of more than 25 in Pune, the company will provide integrated softwares, advanced clinical content and professional services to hospitals, research institutes and related establishments located in US and Europe to a large extent.
Eclipsys CEO Andrew Eckert said, the company has set up its fully functional unit inside a notified special economic zone (SEZ) in Kharadi, Pune. With 13 development centres spread across the globe, the company has invested INR 45 crore as capital investment for its Pune unit. "Service sector in India is growing at the fastest possible rate. The same is accompanied by availability of skilled manpower in medicine and techincal aspects. This has made us focus on India for research and development activities along with services," said Eckert.Eclipsys India President Nitin Deshpande said the company would recurit technicians and medicine professionals from local market only. `"While more and more hospitals and clinical establishments are now depending on information systems, software development and services support in this sector is all set to grow. India is being looked as one of most important and efficient service provider on global perspective. Eclipsys India will address the global needs through IT support in healthcare sector," Deshpande stated.
EMIS in JV with Ireland's Helix Health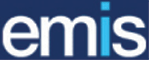 EMIS has announced a joint venture agreement with Ireland's largest healthcare IT provider, Helix Health Ltd. The agreement sees the two companies selling each other's products in their respective market areas.
The new EMIS Dental system, as well as software components for primary care will become available in Ireland through the Helix sales and support network, while Helix will gain access to EMIS' sales and support network to distribute and support its QicScript range of pharmacy management software applications across the UK.
Both companies will gain access to each other's research and development expertise, in addition to software knowledge. They will also localise their products for each marketplace, incorporating features and functionality that will benefit their respective customers.
Sean Riddell, EMIS' Healthcare Managing Director comments: "The joint venture gives us the opportunity to extend our product offering into new markets, as well as working closely with Helix to bring benefits to our respective customers at a local level."
New Intel software connects health  networks better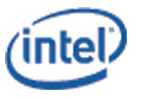 Intel Corporation announced Intel