This draft report is a summary of the online discussions and deliberations on eAgriculture.org. The online discussion forum has been conducted and sponsored by Kataylst, Bangladesh in coordination with Food and Agriculture Organisation (FAO), UN. The remaining part of this draft report will be published in our next issue.  Outcome of the report will be put up before World Summit on the Information Society (WSIS) follow-up Action meetings to be held in May 2008. The final report will be presented in the eAgriculture track of eINDIA 2008 event scheduled between 29th-31st  July 2008 at New Delhi, India.
Background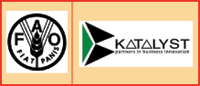 Noboby can gainsay the role of ICTs in modern agriculture and farming practices. To understand the present scenario and to explore further scopes, 'e-Agriculture.org' hosted a special online forum on the Role of Public Private Partnerships (PPPs) in Asia during 10-28 March 2008. The online discussion forum was sponsored by Katalyst, an NGO in Dhaka, Bangladesh in conjuction with Food and Agricultural Organisation (FAO). The forum focused on PPPs role in making technology effectively work for agriculture and rural development in Asia-Pacific: initiatives such as Drishtee in India, Grameen Phone Community Information Centres (CIC) in Bangladesh, and Malaysian Tropical Fruit Information System (MTFIS) are examples of how PPP can contribute to food security, farm income and productivity, among others. There are many other examples in the region from which valuable lessons can be learnt. Discussions on challenges and success stories, shared experiences and novel PPP approaches would eventually benefit ongoing interventions in the field of e-Agriculture and allow the stakeholders to design more yielding strategies and frame new interventions. The forum would also create the founding steps for practitioners and policy makers to design and implement successful e-Agriculture schemes through PPP.
Summary of  discussion: Week I

The discussion of Week I that happened between March 10-15 2008, primarily focused on various Public-Private Partnership (PPP)  models in e-Agriculture, how the public and private sector actors work together, lessons therein along with the challenges. The forum witnessed a healthy exchange of ideas from professionals and practitioners across continents.
The models

The discussion cited a range of PPP models: from telecentres to call centres aimed at farmers; linking of academia and government; mobile phone operators setting up information centres, etc. Some examples discussed in the forum included ITC e-Choupal, the LifeLines-India, Krishi Vigyan Kendra, Commonwealth of Learning supported 'Lifelong Learning for Farmers' Project, the Kisan Call Centres, Grameen Phone's Community Information Centres, among others. The broad-based discussion provided a general picture of how PPP is working in the context of e-Agriculture. For example, in India, e-Choupal, (run by ITC, a private sector entity) shows how mutual cooperation between ITC, rural entrepreneurs, state agricultural universities and the Indian government's extension machinery has served to bolster the farmer's expertise and day-to-day awareness of what needs to be done to cope with myriad agricultural needs. In Bangladesh, Grameen Phone in collaboration with WIN and a development project has established Community Information Centers (CICs) to disseminate agriculture-related information to farmers in their native language, Bengali.
Challenges

In the course of the session, certain major challenges were identified by the discussants. Gauging the quantum of impact and incidence of PPP models on e-Agriculture was singled out as the major area of challenge. The other challenges identified by the discussants are related to inadequate infrastructure (electricity, connectivity) and support services such as maintenance; poor capacity to deliver appropriate services; awareness creation among the farmers; ownership of data, particularly the publicly generated information; content development and updates; authenticity of information; and lack of clarity in the public and private sector roles.
Making PPP models effective

To make PPP models work and to reach at win-win situation for all, it is quintessential to  understand the underlying incentives for the public and private sectors. For example, when developing content for farmers, one of the key sources of information is government though delivery channels may be best used through the private sector. The government, understanding fully that the private sector will disseminate vital agricultural information only by charging the user the cost of access in some cases or in other cases may choose to provide the information embedded with other basic services, should disburse relevant information on its own. Nonetheless, collaborative efforts between government, academic/research institutes, civil society and private organisations are essential for effective creation and dissemination of rich information content.
According to the discussants, farmers must demand the services for the PPP initiatives to sustain and it is therefore important to create a 'pull' effect for the technologies from the target groups. The initiatives must focus on developing need-based services, delivering via appropriate channels and business models and monitoring through building in feedback loops in the business model. An innovative ICT application or a PPP model in agriculture will only be successful when it is adapted to the local context and is responsive to farmers' needs. Critical and time dependent knowledge of farm input affecting crop productivity and profit of the farmers is the key differentiator to create value propositions.
Awareness for agriculture services can be generated by understanding the local culture and networks where NGOs can play a role. Likewise, it is important to involve local authorities and opinion leaders.
There are examples of taking information to the 'last mile': Bangladesh Rice Research Institute (BRRI) with International Rice Research Institute (IRRI) worked on information that could be downloaded and then provided by a service provider as a hard copy. This is essential where connectivity is an issue. Similarly, in Laos for the Northern Highlands IRRI did an exercise on who has computers and who has access to the Internet. The lack of computers and Internet access is a reason IRRI opted for a model that uses Internet, CD and hardcopy. The 'last mile' is clearly an area where more innovation is required. As ITC e-Choupal and Grameen Phone CICs show, entrepreneurship driven models are essential for sustainability of the PPP initiatives. Similarly, it is important to build on what exists and not to create new model for the sake of it or to bypass existing mechanisms or norms.
Links to models discussed: week I

Viability and operational effectiveness of various models and projects were discussed in the initial week of the online discussion forum. To get a conmprehensive list of projects and models applied and experimented by different agricultural institutes and civil society organisations, refer below to the links to various websites.
Summary of discussion: Week II

Week II's online discussion happened between 17-21 March 2008. The deliberations primarily were centered around cases of successful public-private partnerships in e-Agriculture. The aim of the deliberations were to identify and study cases which could be used as learning tools for practitioners and policy makers. Certain cases of agro-business and e-Farming initiatives were also discussed during the online session.
Case 1: IRRI Rice Knowledge Bank (RKB), Philippines

IRRI's RKB practice is in varying stages of in-country development in Thailand, Laos, Cambodia, Vietnam, the Philippines, Bangladesh, Indonesia, Nepal and Sri Lanka. The RKB concept is about producing reliable and robust information which can go on private as well as public servers. The development takes time and considerable project support, but is deemed a worthwhile investment for the public sector and donors.
In Philippines, a vegetables seed company uses RKB information (mainly on Integrated Pest Management), publishes it and sells at a small cost to its extension and farmer community. IRRI follows the Creative Commons agreement: use and share the content with proper acknowledgement of the source generally for non-commercial purpose and with specific permission for commercial purpose as well. IRRI acknowledges that through various delivery channels (as the seed company and its extension), the material it produces can reach to the intended beneficiaries such as farmers and extension persons who may not otherwise access the requisite information. Both IRRI and the vegetables seed company were satisfied with the agreement.
To be continued in the next issue…