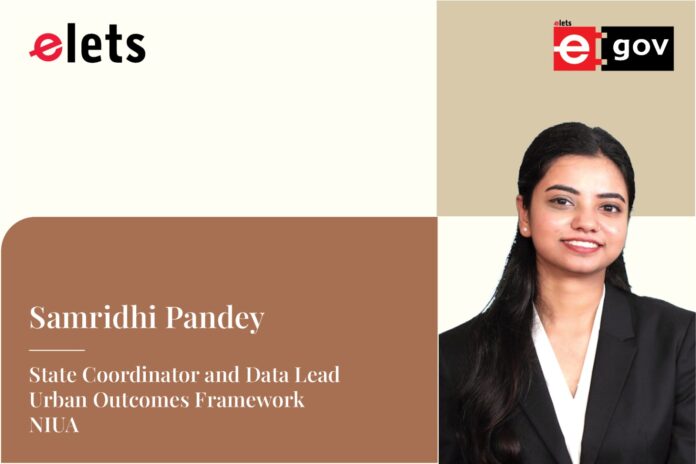 Cities around the world are witnessing unprecedented growth in their urban demographics. Not only are cities attracting migrating populations, but they are also evolving into epicenters of urban economic growth. Globally, the United Nations predicts that by 2050, urban areas will be home to 70% of the world's population. Similarly, in India, projections estimate that the urban population will reach 600 million by the year 2030. It is rightfully said that cities are engines of economic growth, and this assertion holds true across various dimensions. These dimensions include parameters such as agglomeration economies, improved basic infrastructure, expansion of industrial growth, and enhanced standards of living. Resilient economies, in broader terms, refer to "economic systems that possess the capacity to withstand, adapt to, and recover from various shocks, stresses, and challenges while maintaining stability and sustainability."
For India, becoming resilient is challenging due to reasons like:
Infrastructure challenges: Constraints on urban infrastructure due to in-migration, leading to increased population density.
Environmental challenges: Issues like pollution, land degradation, and increased vulnerability to climate change.
Socio-economic constraints: Rising income and wealth inequalities.
All these challenges can be quantified as measurable outcomes that can be tracked with effective data management. As institutions and governing bodies worldwide shift toward evidence-based policy-making and data-driven decision-making, measurable outcomes are at the forefront. With India's vast population of over 1.4 billion and an ambitious target of achieving a 5 trillion-dollar economy, the most granular dataset available for city-level decision-making is the Census of India 2011. This census offers a comprehensive view of the socio-economic and demographic characteristics of cities. The National Sample Survey Organisation (NSSO) reports are limited in their deep data dives for cities, with sample sizes reducing to 1 or 2 observations per city, which is far from the statistical significance criteria needed. GDP estimation is restricted to the district level due to the unavailability of
city-level data. Moreover, the available variables are estimates and not true values. Thus, there is a pressing need for city-level data to design city-specific interventions.
However, data alone cannot convey a compelling story unless paired with research questions and hypotheses. Many studies highlight the vital role of enhancing physical infrastructure in building resilient economies. Still, questions naturally arise: Where should the physical infrastructure be built? What will be the financial cost? Will such infrastructure truly ensure resilience? These inquiries can be resolved with the support of substantial evidence, namely, data.
In the journey to establish resilient economies, data plays a pivotal role in recognizing and assessing risks such as economic shocks, natural disasters, and pandemics. Time-series data, serving as historical evidence and patterns, is invaluable for this purpose. For instance, consider the Global Financial Crisis of 2008: without data from institutions like the IMF and World Bank, economists would have been left in the dark about its repercussions.
Continuous economic surveys enable institutions to decide on capital expenditure for infrastructure development. Data aids in crisis detection, resource allocation, performance tracking, and in the creation of tools like early warning systems. It also informs adaptive strategies, preparing governments for future crises.
In the Indian context, several major missions heavily rely on data to achieve their objectives. Therefore, establishing a robust city-level data infrastructure is crucial for informed decision-making. Key mechanisms for building this infrastructure include:
Recognising the Nature of Data Management: Understanding that data recording goes beyond traditional offline bookkeeping is essential. Cities should create organized repositories for timely data management and updates.
Appointment of City Data Officer: Following the Smart Cities Mission model, a dedicated City Data Officer should be appointed. This individual, trained regularly, would serve as the primary point of contact for all data- related concerns.
Ensuring Adequate Physical Infrastructure: Cities need reliable computers, stable internet connectivity, and a robust cloud infrastructure for effective data management.
Establishing City-Wide Data Logging: Cities should have a standardized mechanism where various agencies log dataset types and specify retention durations. This central repository aids in data governance and coordination.
Promoting Digitisation of Records: Digitising records ensures easy access and minimizes dependence on physical documents.
Implementing Rigorous Data Validation: A meticulous validation process is necessary before integrating data into city repositories to ensure its accuracy and reliability.
Also Read | Smart Cities and Digital Transformation: Building a Sustainable Future
In conclusion, the essence of this article is that a key component of building resilient economies lies in ensuring accurate and reliable data. Data-driven decision-making and effective data management are indispensable in addressing challenges, making informed choices, and ultimately ensuring the resilience of economies in India and worldwide.
Views expressed by Samridhi Pandey, State Coordinator and Data Lead, Urban Outcomes Framework, NIUA
"Exciting news! Elets eGov is now on WhatsApp Channels 🚀 Subscribe today by clicking the link and stay updated with the latest insights!"
Click here!