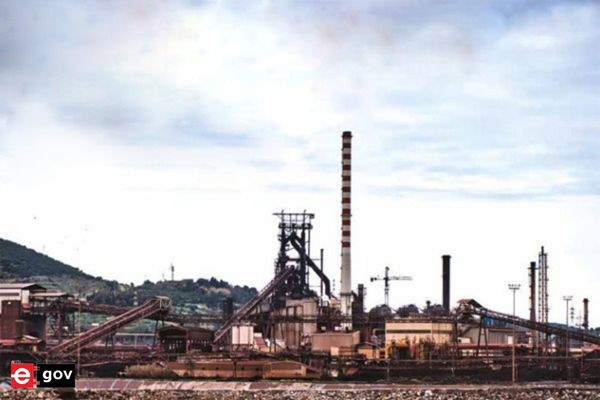 Maharashtra is widely recognised as one of the pioneering states in the Indian power sector, thanks to its early investment in rural electrification, renewable energy development, capacity increase, and regulatory institution building. The state was also an early user of competitive bidding for electricity purchase, franchisees for distribution network management, and the separation of agricultural feeders to control demand. With initiatives such as the Chief Minister's Solar Agriculture Feeder Policy, load shedding protocol, and unique ways to unmetered agricultural demand estimation, state power sector decision makers have been at the forefront of innovation.
Despite pioneering efforts, Maharashtra state utilities, particularly the state-owned distribution utility – MSEDCL, which serves over 95 per cent of the state's users, are confronting financial and operational issues. According to the FY19 annual report, MSEDCL's short-term borrowings at the end of the year were Rs. 23,000 crores, which is nearly equivalent to 30 per cent of the utility's aggregate revenue requirement (ARR) for FY19. This is significantly greater than the statutory maximum of 25 per cent ARR for short-term loans under the Ujjwal DISCOM Assurance Yojana (UDAY), the central government rescue plan to which Maharashtra was admitted in 2016.
The state has set an ambitious goal of growing at a pace of 10 per cent every year. With initiatives like 'Make in Maharashtra' aimed at increasing industrial output, large investments planned for upgrading public infrastructure, and a greater emphasis on increasing agricultural and service sector output, a reliable, uninterrupted power supply is a must. As a result, the state's power sector will be critical to meeting the growth rate target.
Current status of the power sector in the state of Maharashtra:
Among all states, Maharashtra has the most number of power consumers. The state's power sector has seen significant progress over the last decade as a result of increased generating capacity and infrastructure upgrading, resulting in an improvement in the state's power supply situation.
Maharashtra ranks in the top ten states in terms of energy consumption, with a per capita energy consumption of 1,239 kWh. Maharashtra has a total installed capacity of 41 GW, with coal accounting for about 60 per cent and renewable energy accounting for 18 per cent.
In terms of demand and energy availability, Maharashtra is a surplus state. It also risks hefty payouts as fixed costs against PPAs as a result of a lack of demand growth and expanding renewable energy capacity.
Maharashtra can meet its energy needs without any constraints in the current power-surplus scenario.
The Maharashtra State Electricity Distribution Company Ltd (MSEDCL), Reliance Infrastructure Limited (RInfra), Bombay Electricity Supply and Transport (BEST), and Tata Power Company (TPC) are the four distribution licensees in Maharashtra; the latter three operate in Mumbai and its environs. During FY 2015, MSEDCL delivered about 17,694 MW of the total load of 20,147 MW at the state level, while the remaining 2,453 MW was supplied by the other three distribution licensees. Mumbai's utilities have already reached 100 percent electrification and provide power to its customers 24 hours a day, seven days a week.
Maharashtra's electricity sector's vision, goal, and values
The vision statement outlines the sector's goals over the next decade. Similarly, the mission reveals how the sector intends to attain its goals. The values define key characteristics that the sector will rely on to achieve its goals.
Vision 2030 mission:
To make power supply safe, cost-effective, and dependable
To improve customer service
To digitalise the power sector and increase operational efficiency
To make power sector operations financially viable. To promote the use of clean energy in a sustainable manner
Values:
We strive to give excellent quality to our clients
We foster a culture of respect, trust, and responsibility
We uphold the highest ethical and governance standards
We promote collaboration and creativity
We are open to change
Identifying the levers to be used to achieve the goal
With the shifting environment of the electricity industry, it is critical to identify the levers that will drive the sector toward the goal. To ensure that the sector's goals are met, stakeholders across the power value chain will need to establish additional levers and take appropriate actions. The following section identifies key levers for achieving Vision 2030.
Improving operational efficiencies and lowering costs:
As the industry proceeds toward goal fulfilment, a strong emphasis on efficiency must be a core concern.
Taking use of new clean technologies:
The sector must continue to prioritise clean energy adoption. New technologies that allow for greater resource use, overcome existing limits (for example, land, water, transmission, etc.), and deliver flexible and dispatchable electricity must be considered in this context. It is vital to regularly monitor advancements in new technologies on the horizon, such as floating solar, offshore wind, micro hydel, and so on.
Identifying measures for seamless integration of renewable energy sources with the grid:
A key attribute of the emerging scenario with high penetration of renewable energy is that it would need the grid to be flexible to adapt to the patterns of generation. This flexibility can be achieved either through demand side or supply side measures or a combination of both supported by adequate network flexibility.
Also Read | MEDA driving renewable energy usage in Maharashtra
Creating a culture of innovation, digital orientation and creativity:
The advent of technologies such as smart appliances, data analytics, machine learning, robotic process automation etc. are enabling organisations to meet their business objectives more effectively.
Adoption of Digital – critical need Need to integrate renewable energy:
The rising penetration of renewable energy, both at a utility scale and in a decentralised mode, necessitates digital technologies to be interleaved efficiently.
Need for fundamental shifts in operational efficiencies:
Falling costs and maturity of digital technologies make them critical solutions to improve operational efficiencies, reduce cost as well as improve the quality of power supply in the grid.
Need to increase customer connect:
In an increasingly demanding corporate climate, digital technologies are being progressively used to improve customer contact points and give value added services. While Maharashtra's power sector components are making attempts to incorporate digital technology into many aspects of their operations, it is critical that they embrace digital wholeheartedly. Furthermore, the industry must foster innovation both internally and outside by establishing an open platform that draws fresh talent and start-ups to supply solutions.
Increasing customer centricity:
As the sector matures, the consumer's position is expected to change, giving him greater control over energy generation and consumption trends.
As a result, customer centricity becomes even more important as the industry evolves. It is critical to map the consumer touchpoints, understand their expectations, and put measures in place to better serve the consumer.
Measures taken by the state government to establish levers for the energy sector in the Maharashtra
Increasing operational efficiency and lowering expenses
Using innovative clean technology
Identifying strategies for integrating renewable energy sources into the system seamlessly
Developing an innovative, digitally oriented, and creative culture
Increasing customer focus
Bringing about governance and structural changes
Maharashtra: Generation, transmission and distribution in the power industry
The Maharashtra electricity industry has been rapidly developing. Each of the generation, transmission, and distribution divisions has taken numerous methods to improve access, reliability, lower costs, and better serve the customer, with the help of enabling policy and regulatory measures.
Generation: With 44,143 MW6, Maharashtra has the most installed capacity in India. Mahagenco, the state-owned generation utility, is India's largest public generating business, with 14,080 MW of installed capacity. Private utilities own and operate over half of the total capacity in Maharashtra.
Transmission: Maharahtra's transmission network now spans 46,217 circuit kilometres, with a transformation capacity of over 1,23,846 MVA and 660 substations. The network is managed by Mahatransco, the state's transmission utility and India's largest state-owned transmission utility.
Distribution: Maharashtra has one of India's largest consumer bases, with the most agricultural customers (42 lakh). The distribution industry in Mumbai is made up of state-owned distribution licensees MSEDCL and BEST, as well as private distribution licensees Tata Power and Adani Electricity. It is the first state in the country to have competition in the distribution sector, with distribution licensees in Mumbai operating concurrently to serve the same set of consumers.