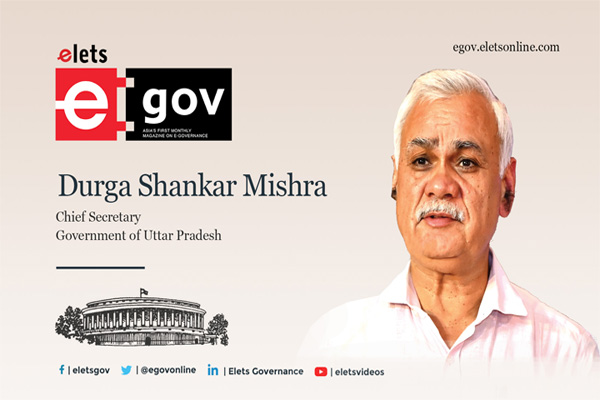 Uttar Pradesh – a state which has been a land of epics, holy rivers, ancient cities, and pilgrimage, is a state rightly hailed as the heart of India. In the popular belief that the road to the throne of Delhi passes through Lucknow lies its political significance. Today, it offers endless opportunities as it is driving the nation's economy with its network of expressways, industrial corridors, international airports, centres of educational and medical excellence, and as an exporter of indigenous products. A state which is the most populous and as big as a country like Brazil is ready to show light to other states in terms of development, law & order and prosperity. Highlighting the major developmental strides UP has made by leveraging ICT initiatives and emerging technologies, Durga Shankar Mishra, Chief Secretary, Government of Uttar Pradesh reiterated if Uttar Pradesh is future-ready, only then can India call itself future-ready.
India was the 6th largest economy in the world and recently it became the 5th largest. Going at the same pace, it would reach 2nd or 3rd position in terms of economy size. Mishra said the role of technology becomes extremely crucial in achieving our PM's ambitious dream of making India a developed economy by 2047 when we would be celebrating our hundred years of independence. With the kind of transformational changes taking place in India and the developmental wings the government has provided through its initiatives and policies to its economy, he believes, India will surely become a developed nation, and our economy will break into the top 3 largest economies of the world by 2047.

"Future-ready Bharat means a developed Bharat, an efficient Bharat. A Bharat where every citizen feels empowered and can perform at their optimum level. Future Bharat means where a citizen's life is at ease and convenient and everything is automated and digitalised. From smart roads to smart energy, smart cities to smart villages, safe and clean water to zero waste and emission, world-class mobility to top-notch healthcare infrastructure, Future-ready Bharat can be made possible if we have a future-ready workforce," emphasised Durga Shankar Mishra while explaining what exactly Future-ready Bharat stands for, at the Elets Future Ready Bharat, Digital Governance Summit- Uttar Pradesh.
He further said that as India aspires to become a $5 trillion economy in the next five years, UP aims to reach a $1 trillion economy. Mishra said though it was a herculean task as no Indian state has done it earlier, but with the developmental pace and infrastructural changes it has undertaken under the leadership of Chief Minister Yogi Adityanath, he was confident of achieving the desired number. According to him, every pocket of UP is being developed and streamlined with the aim of quadrupling the state economy as it currently stands at $240-245 billion.
He opined that UP's aim is not only confined to the number of reaching $1 trillion but also covers within its ambit its relentless strive to make people's life easy and convenient so that each individual feels empowered and make the most of their capabilities. He said, in terms of ease of doing business, UP is doing commendable work in further enhancing the business environment of the state.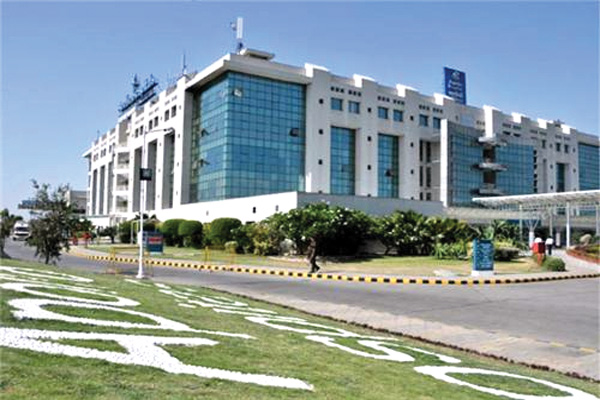 Sharing his central deputation works, when he was the secretary of the urban department for almost 5 years and also the additional secretary of the same department, he said he was privy to the kind of work that had been done under PM Narendra Modi to transform the urban landscape. He added that the effects of such commendable works are now beginning to reflect. "This is what Future Ready Bharat means! The changes that are being done now are building the foundation for the future," he emphasised.
Also Read | Safeguarding Cultural and Natural Heritage for Sustainable Urban Development
Explaining the micro definition of a Smart City, he said, "Smart City means ease of living. It means ease of doing business and ease of availing of various services, such as education, health, transport, employment, etc.
This is what a smart city entails!"
He added that the same criteria could be applied for smart roads. The roads must have all the important features and amenities for e.g. proper road symbols, waiting areas, petrol pumps, parking areas, greenery, bicycle track, and restaurant facilities among others. He believes smart roads will save time and cost in travelling.
Mishra also said, "To make people's life easier and more convenient, two things are critical- infrastructure and water. Water must be made available 24/7. As of today, per-head availability of water is 135 litre, but if we make it available 24/7, we can further bring down the per-head requirement of water." He observed that the way we are progressing with digital and the speed and efficiency with which we are adopting new technologies, is commendable. Speaking on the governance in UP, he said that Amrut 2.0 has been started in 75 wards of UP, providing 24*7 drinking water from taps. Smart Command and Control Centre helps in the collection of information regarding street lights, transport, waste management, etc without any human intervention. All the collected information is evaluated, and decisions are made accordingly.
India has a total of 4800 cities in India, and 755 are in UP. So, he said, it doesn't seem practical that we choose the next 100 cities after the development of these first 100 smart cities, and then the next 100, and so on. It's an impractical solution. Instead, he said, the government has decided to use the learnings from the development of the first 100 smart cities for the development of other cities. "The local bodies are instructed to coordinate with the previous smart cities and learn how to develop electricity, water, sewage and energy systems," he said. According to him, all new developments will be in accordance with the learning from the past and he believes that in the future, all Indian cities will be smart cities.
Mishra firmly believes that UP will soon become a trillion-dollar state. Highlighting data to back his claim, he said, "UP is the state with the maximum number of expressways in India (out of 13, 6 are active and 7 are under construction). It has 3 international airports which are functional and 2 are under construction. It has 9 airports connected to 50 destinations. Five cities have metros (earlier it was only 1). India's first RRTS (Regional Rapid Transport System) will start in December."
"We have ensured great connectivity across UP through national highways," Mishra said. He pointed out that India's first waterways – Inland Waterways – are also in UP. The state also has a logistic hub in Greater Noida. "All these projects are helping us realise our dream of a $1 trillion economy. One of the two defence corridors in India are in UP. 45 per cent of Indian mobiles are manufactured and 55 per cent of mobile parts are made in UP. It is soon going to become the hub of the data centres. The state is performing well in ease of doing business," he further added.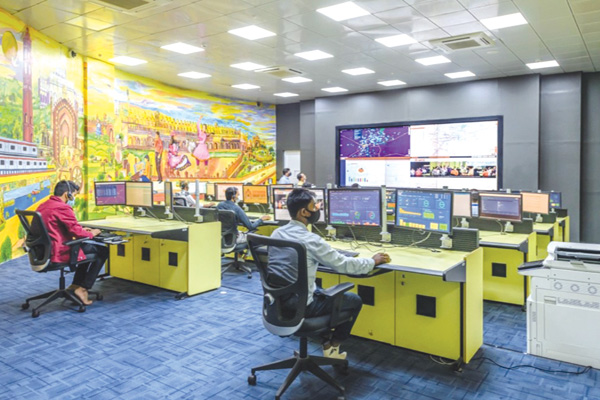 According to him, UP is doing exceptionally well in maintaining law and order. He believes all these things have been achieved due to good intent and intelligent application of technology. "The use of technology promotes sustainability, transparency, and accountability. Transparency reduces individual biases and technology reduces the wastage of resources," he expressed.
He said that earlier construction and civil engineering works were all brick and mortar but now we've come up with the Global Housing Technology Challenge. Consequently, the result of that challenge is ASHA India. It is working in the construction sector and finding ways to carry out housing and construction work with minimal environmental damage.
Also Read | India's Transformation Significant in Past 6 Years: Durga Shanker Mishra
"When the PM said Kuda se Kanchan (ie Gold from Garbage), we didn't understand, but now we are seeing that the same garbage is promoting innovation and providing employment. This is the power of technical India, Digital India. I sincerely hope that we will fulfill PM Modi's commitment of becoming a zero-carbon emission country by 2070, with intelligent and optimum utilisation of technology," he expressed with hope, adding, "Direct Benefit Transfer (DBT) is found nowhere else in the world. 200 crore plus people are vaccinated against COVID-19. More than 38 crore are vaccinated in UP. Everyone has their certificate of vaccination on smartphones. All these marvels weren't achievable so easily without the inculcation of modern technologies."
Exuding confidence, he said the state now has technology for digital agriculture and within the next two years, all farms and plots of UP will be digitally mapped.
He concluded by saying digital India has changed the lives of many nano entrepreneurs (the teal stall vendor, the street vendors, etc) through the PM SVAnidhi Yojana and it was 100 per cent digital with no human interventions. All processes, from applications to incentive transfers, were digital and provided a great aid to them. In the education field, the whole knowledge industry is going digital, he said. He believes that with this approach, India will be the second or third largest economy by 2047 and our lives will be different, cities will be different and agriculture will be digital and efficient.