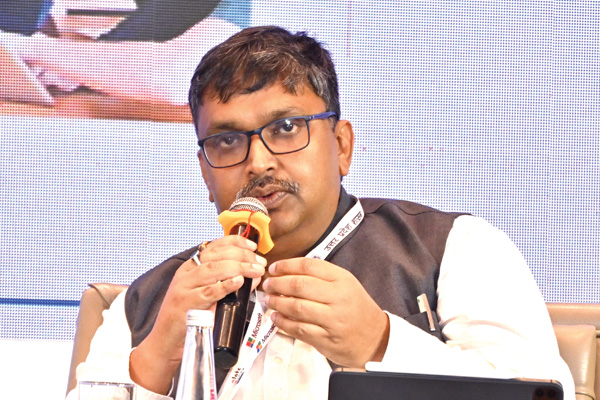 Highlighting the radical changes brought by technology in every sector of the economy, Kumar Vineet, Managing Director, Uttar Pradesh Development Systems Corporation Limited, Government of Uttar Pradesh reiterated that technology has been leading the change in today's world and India has better leveraged the technology in making governance smooth and efficient.
Vineet said his department has been providing technical support to various departments for many years. "We are bringing many policy interventions with regard to the usage of technology. We have also created data centres and strong backend infrastructure support," he said.

"Recently, UP has brought a Transferable Development Rights (TDR) policy where you can have a purchasable floor area ratio (FAR). This will lead to the densification of major corridor areas, which is called Transit Oriented Development. So, the role of blockchain technology becomes handy in keeping the repository of all the transactions in terms of purchasable FAR," he said.
"We are utilising and leveraging emerging technologies and tools to bring radical changes in the governance sectors. In the last two years, we have developed a resilient ecosystem to leverage the benefits of the data that we generate," he concluded.