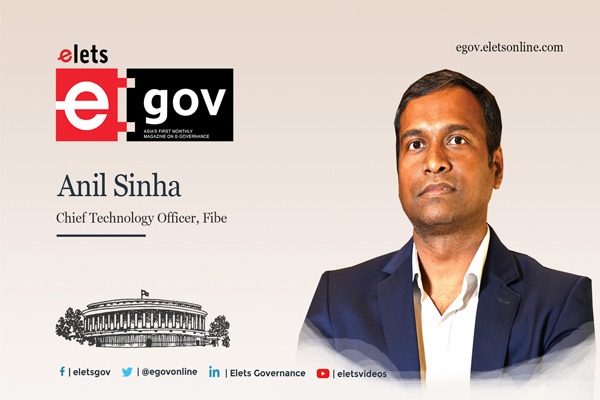 The world is changing rapidly. To remain competitive, organisations must be ready to embrace IT transformation in their operations, reinterpret business data, and rethink IT systems management. The future of IT presents unprecedented opportunities for well-prepared organisations.
Whether in supply chains, product development processes, or operations, organisations are just beginning to truly realise the value of AI and automation. Artificial intelligence helps companies predict and improve outcomes by finding patterns in vast amounts of previously untapped data, whether structured or not. These insights help decision-makers identify new markets and products, optimise pricing, improve forecast accuracy, and more. Machine learning is another aspect that plays an integral role in many parts of the financial ecosystem, from loan approval and credit rating to wealth management and risk assessment. But few tech-savvy financial services firms have a clear understanding of what role machine learning can play within their organisations.

Below are some examples of AI and machine learning that are actively used today:
1) Fraud Detection: The combination of more accessible computing power, an increasingly ubiquitous Internet, and the growing amount of valuable corporate data stored online creates a "perfect storm" for data security risks. Whereas previous financial fraud detection systems relied heavily on complex and robust rule sets, modern fraud detection goes beyond simply following a checklist of risk factors to discovering new potential (or actual) security threats. Actively learn and adjust.
2) Customer Service: Chatbots and conversational interfaces are growing rapidly in the areas of risk investing and customer service budgets. These assistants had to be equipped with robust natural language processing engines and countless financial-specific customer interactions. Banks and financial institutions that enable such quick queries and interactions could alienate customers from cumbersome banks that have to log into traditional online banking portals and do their own research. This application is likely to manifest itself as specialized chatbots in a variety of fields and industries.
Innovations in Financial Ecosystem
Access to digital infrastructure has fundamentally changed the Indian financial sector. Tools like Aadhaar, UPI and Account Aggregator (AA) enable fintech and banks to offer many innovative, customised and frictionless products. This led to an interesting conundrum. Most of the New Age financial products are designed for digitally savvy customers, further isolating farmers, small businesses and migrant workers.
Most of the population benefiting from this digital public goods infrastructure is digitally savvy and financially well off. Nearly 65% of India's population lives in rural areas, and mass market customers tend to be low-income. The economic flow of this segment of the population is poorly understood, creating an information gap between solution providers and target users. Extending the benefits of digital infrastructure to India's 1.4 billion people will require financial innovation to put his 65% of the rural population at the center of its design. This can be achieved by accurately mapping a customer's journey to gain greater insight into specific interactions between the customer and the financial services provider. It also helps identify and resolve gaps and points of friction in the customer experience. Mapping customer economic flows to understand customer requirements is beneficial. Most loan products today do not offer flexible repayment terms. The economic flow of a greengrocer who earns money every day is very different from that of a salaried worker. These aspects should form the backbone of any financial product design.
Conclusion
India's financial ecosystem needs to focus on conscious innovation. Designed to equally benefit all segments of the Indian population. Efforts should be made to better understand each customer. Only then can financial products and innovations be aligned for mass adoption. And only when our economy is fundamentally strong will we soar high.
Views expressed by Anil Sinha, Chief Technology Officer, Fibe.