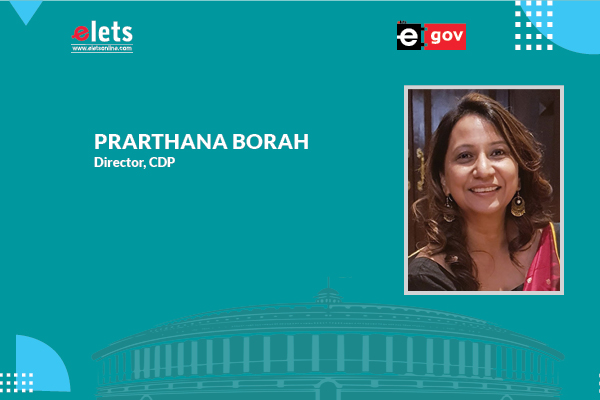 The private sector needs to be an active and engaging partner to effectively accomplish the Sustainable Development Goals (SDGs). The overall encompassing nature of the SDGs, spanning 17 goals and touching on the larger Post-2015 Development Agenda, provides ample opportunity to mobilise companies to advance common global priorities, writes Prarthana Borah, Director, CDP.
In recent years and particularly following Glasgow Climate Change Conference in 2021, the private sector's contribution to reducing the impact of climate change as well as chalking the path for green transition gives a clear message that the business community is willing to engage in the accomplishment of the Sustainable Development Goals (SDGs).
As the private sector is emerging as a key player in effectively achieving the SDGs, now focus is on how this engagement can drive maximum impact. Another key area of discourse is to identify strong and meaningful private sector contributions instrumental to acceleratingthe SDG workstreams.
To catalyse private sector support for the SDGs, there is a need to understand that it can contribute to much more than Goals 7,8,9,12 and 13 (refer to the table).
Businesses can play a key role in every goal since consumption and production are overarching for the achievement of all SDGs.
The table illustrates the role of businesses in achieving the SDGs. Though not comprehensive, it is indicative of the major role the private sector can play in accelerating SDG action.
How Businesses Can Help in Achieving the SDGs?
GOAL 1
END POVERTY
*    Identify workers in their supply chains who are vulnerable to poverty and work towards their upliftment.
*    Ensure decent working conditions (fair wages, reasonable working hours, and adequate health and safety measures) for employees and workers across the supply chain.*Adopt sustainable procurement practices.
GOAL 2
END HUNGER
*Design and deliver practical solutions for sustainable agriculture and food security.
*Adopt business practices for establishing sustainable food systems that advance food security and protect the environment.
GOAL 3
GOOD HEALTH
*Align human resources policies with principles for ensuring the good health of employees including work-life balance.
*Partner with health care NGOs to raise awareness and increase access to health services Invest in health in business processes.*Provide affordable medicine and health care for low-income populations.
GOAL 4
QUALITY EDUCATION
*Improve the curriculum to align with business needs in partnership with governments and academic institutions.
*Create internships, on-the-job projects, and training to provide early access to the corporate work life.
*Provide employees with opportunities to improve on job skills Develop education products and services that improve access and quality of learning.
GOAL 5
GENDER
*Invest in jobs for women, encourage women in leadership roles and create safe and productive environments for women to work in.
*Support women in the marketplace through building inclusive supply chains.
*Develop opportunities for women-owned businesses in the company supply chain
GOAL 6
CLEAN WATER AND SANITATION
*Identify and manage water-related business risks
*Promote sustainable management of freshwater resources.
*Ensure efficient and clean operations and Promote sustainable water management in the river basins.
GOAL 7
AFFORDABLE CLEAN ENERGY
*Research best and clean energy sources.*Ensure efficiency in energy management and use. *Switch to renewable energy.
*Promote clean energy to reduce Scope 1,2 and 3 emissions.
GOAL 8
DECENT WORK AND ECONOMIC GROWTH
*Utilise remote work opportunities and encourage virtual workspaces to reduce net energy demand.
*Prioritise transparency to employees, customers, and stakeholders End modern slavery, child labor, and trafficking.
GOAL 9
INDUSTRY, INNOVATION, AND INFRASTRUCTURE
*Invest in renewable energy research and development.
*Promote technology and innovation.
GOAL 10
REDUCED INEQUALITIES
*Equal pay for equal work for women and men.
*Opportunities for younger people and the specially-abled.
GOAL 11
SUSTAINABLE CITIES
*Jointly develop, analyse, discuss and act on urban functionality, resilience, and development.

*Build capacity of building owners to develop energy-efficient buildings.
*Find solutions to mobility and waste management needs that minimize environmental impact.
*Support finance and investment strategies for sustainable urban development infrastructure.
*Invest in safe and sustainable infrastructure in the community.

GOAL 12
RESPONSIBLE CONSUMPTION AND PRODUCTION
*Responsible management and efficient use of natural resources.
*Sustainable management of chemicals and waste along with reduced waste generation.
*Adopt sustainable practices and sustainability reporting.
*Promote sustainable procurement practices.*Promote universal understanding of sustainable lifestyles.
GOAL 13
CLIMATE ACTION
*Establish policies and practices for climate resilience across the supply chain.

*Reduce emissions by the Paris Climate Agreement.
*Create products that are sustainably sourced and environment-friendly at all stages of their lifecycle.
*Adopt renewable energy sources.
*Commit to sustainable sourcing, conservation of forests, water security, and emissions reduction across their operations.
*Promote climate-consciousbehaviour and accountability.

GOAL 14
LIFE BELOW WATER
*Understand how products are disposed of and could find their way into marine environments.

*Disclose information on emissions related tothe development of products, packaging, and processing systems
*Reduce waste by improving resource efficiency
*Improve resource efficiency by generating value from waste.

Prevent pollution by reducing the use of chemicals and other pollutants.

GOAL 15
LIFE ON LAND
*Disclose, reduce, manage and mitigate impacts on ecosystems.

Innovate for good practices in land use planning/management. Invest in natural resources.
*Finance restoration and ecological regeneration.
*Adopt responsible sourcing practices for all raw materials and commodities.
*Support sustainable forest, water, and land management.

GOAL 16
PEACE, JUSTICE
*Comply with laws and seek to meet international standards.

*Commit to and implement conflict-sensitive, lawful, and transparent operational policies and practices.
*Conduct risk and impact assessments to identify and mitigate risks of contributing to conflict and identify opportunities for positive impacts.
*Encourage public-private dialogues, partnerships, and collective action in conflict prevention, and peacekeeping.

GOAL 17
PARTNERSHIPS
*Develop solutions to global challenges in partnership with other businesses, stakeholders, and the public sector.
Along with the fact that we recognize that private sector engagement goes beyond just sustainable production and job creation it is important to understand that we need to see the private sector not just as a financier of SDGs but as a collaborator. There have been many conversations on the private sector charitable contributions for the SDG Means of the Implementation process. While private-sector financing can be helpful and drive the process of implementation, expected development returns from sustainable core business processes and practice is more beneficial than private sector giving. For a larger impact of scale and transformation especially in the context of low carbon transitions, we need to change core business practices to support sustainable development. Disclosure is the vehicle for greater business accountability and transparency. When corporations disclose the impacts of their business practices, they commit to a better and more sustainable business practice. It is in this context that disclosure can become an important tool for achieving SDGs if the SDGs as well as the Financing for Development process include a language that supports disclosure as a driver for the private sector to change its practices globally with an impact on local contexts.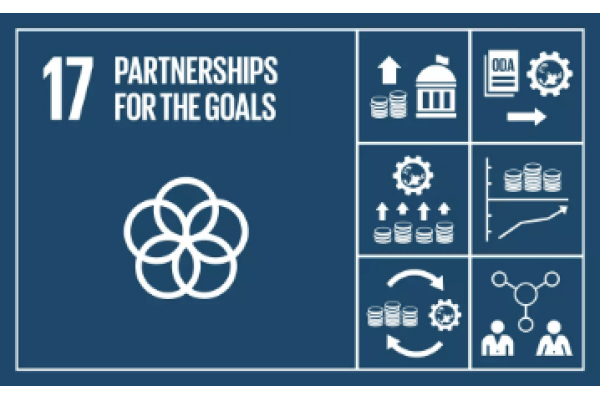 One of the weakest areas of the Millennium Development Goals is partnerships. Strengthening partnerships both global and local is essential for the inspiring post- 2015 development SDG agenda. However, this partnership aspect needs a stronger connection with the private sector, especially regarding the involvement of the sector in the implementation. Additionally, there is the need to broaden the accountability framework to include the business community. While the accountability at present lies on state actors, the impact on implementation would accelerate with bottom-up accountability that puts the private sector in this space. An accountability framework that invites voluntary commitments from the private sector will further speed up the SDG implementation process.
Disclosure can help companies assess business processes and benchmark their strategies vis-a-vis sustainability leaders in the corporate world. The SDG process must develop a language that weaves in the process of disclosure to encourage companies, especially the bigger companies, to integrate sustainability information into their reporting cycle for the adoption of sustainability practices. To achieve Goal 12 disclosure could be an essential way of integrating SCP into business processes. Target 12.6 mentions that all Member States need to find a national benchmark for companies using in-country sustainability reporting. It also encourages countries creatively develop policies for a national strategy to support this target.
We have a clear image of climate risks and ecological degradation that lies ahead. We also know what we want the world to look like post-2015. This world we want cannot be created without the partnerships of government, civil society, and business. The world will be possible if collaborative. It is therefore required that we be innovative about the way we involve the private sector as real actors to achieve the SDGs. Companies need to be held accountable for their impacts and generate positive social, environmental, and economic returns for the communities in which they operate. Companies need to play a larger role in achieving SDGs and this role needs to be recognized and monitored for greater impact.
---
References
● SDG Compass – A Guide for Business Action to Advance the Sustainable Development Goals accessed 29th May 2022
● Deloitte-no-risk-SDGs-from-a-business-perspective.pdf accessed 29th May 2022
● How Your Company Can Advance Each of the SDGs | UN Global Compact accessed 29th May 2022
● https://greenbusinessbureau.com/accessed 30th May 2022