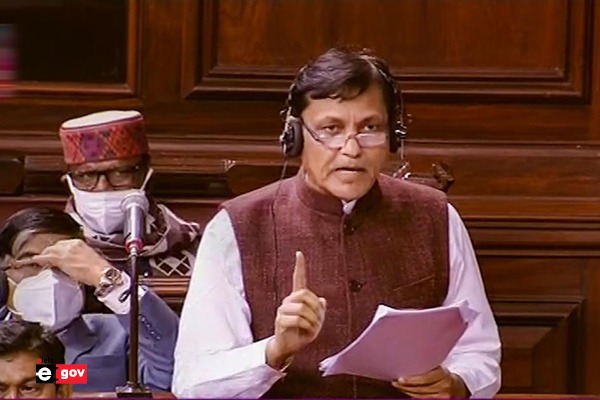 The Bill to merge the three Municipal Corporations in Delhi was presented in Lok Sabha today. As per the Bill, the number of seats in the merged municipal corporation of Delhi will be no more than 250. Besides, the Centre has a provision to appoint a special officer to oversee its function till the first meeting of the body is held under the reunification law.
According to the Delhi Municipal Corporation (Amendment) Bill, the total number of seats of councillors and those reserved for Scheduled Castes members in the unified municipal body will be determined by the Centre through a notification in the official gazette.
"Upon the completion of each census after the establishment of the Corporation, the number of seats shall be on the basis of the population of Delhi as ascertained at that census and shall be determined by the central government…" read the bill. However, the seats in the Corporation will not exceed 250. Currently, the three Municipal Corporations for North, South and East Delhi have a total number of 272 seats. North Delhi Municipal Corporation (NDMC) and South Delhi Municipal Corporation (SDMC) have 104 seats each, the East Delhi Municipal Corporation (EDMC) has only 64.
On March 22, the Union Cabinet nodded to the Delhi Municipal Corporation (Amendment) Bill to merge the three municipal corporations of the national capital.
Also Read: Centre Nods to Merge The 3 MCDs, Civic Polls Likely to Postpone
The core objective to trifurcate the erstwhile Municipal Corporation of Delhi (MCD), in 2011, was to ensure effective governance and efficient service delivery to the citizens. However, the Bill presented in Lok Sabha said that the trifurcation of the erstwhile MCD was "uneven" in terms of territorial divisions and revenue-generating potential. Over the years, the gap has only widened. the three corporations have faced numerous financial difficulties and were incapacitated to pay timely salaries and provide retirement benefits to their employees, it added.