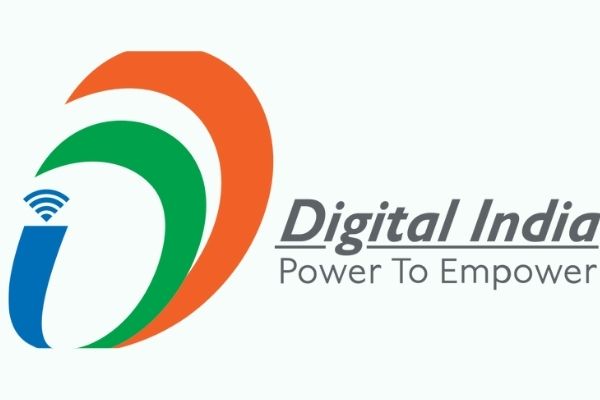 Abstract
Digital Technologies is helping the governments world over serve astonishingly diverse sets of citizens. The 'Digital India' programme was envisioned and promised by the Hon'ble Prime Minister Shri Narendra Modi in 2015 as a mission to deliver a transparent, participative and responsive government to the Indian people. Under this programme several initiatives and platforms such as GeM, GSTN, UMANG, DigiLocker were launched to digitally empower citizens and bring last mile delivery of government services. 99% Indians have Aadhar identity which is being used for authentication to avail of several services.
During Covid-19, various initiatives of Digital India that were built over for last 6-7 years gained massive popularity. They enabled contactless payment, work from home, seamless execution of businesses and assisted people in a myriad way. Digital India ecosystem which is built on 3 vision areas and 9 pillars expanded digital infrastructure in term of connectivity up to rural areas of country, cloud infrastructure, expended the horizon of digital services, and took a big step forward to empower citizens of India.
1.0 Introduction
One of the main objectives of Digital India was to connect rural areas by improving digital infrastructure. Present government undertook the giant BharatNet programme to provide highspeed broadband connections to all 2.5 lakh gram panchayats across India and to connect all households and individuals. It is the world's largest rural connectivity programme, having connected over 1,60,000-gram panchayats so far. To harness the benefits of Cloud Computing & to provide a nationwide secure cyber space, Digital India has adopted a 'Cloud first policy' and has embarked upon an ambitious initiative- MeghRaj. Since its inception it has accelerated delivery of e-services, seeing 10x growth in terms of applications hosted. It has transformed the way in which government manages its ICT services.
Digital India has also helped develop a socially, digitally, and financially inclusive society with its programs like setting up of more than 3.88 lakh functional Common Service Centres (CSCs) run by Village Level Entrepreneurs (VLEs). Self-sustaining network of CSCs has enabled the delivery of digital services through the internet and created 12 Lakh direct and indirect jobs, out of that around 1 lakh are women entrepreneurs. The program has successfully bridged villages and technology, empowering all stakeholders in variable degrees. Digital India has helped set up an online GeM platform currently having 18.51 Lakh sellers and service providers, offering 34.38 lakh registered products. It helps remotely located entrepreneurs of the country in selling their commodities to the Government. Another service called Digilocker is a robust digital platform gateway towards paperless governance issuing digital documents from 1200+ source/issuers databases helping citizens across spectrums.
2.0 Digital Services
The major catalyst in India's growth towards digitization has been the increased access to and affordability of internet services. This has resulted in a galloping growth of internet user base. The government's Direct Benefit Transfer (DBT) Scheme has disbursed more than 13.4 Lakh crores, catering to around 35 crores Indians, liberating hapless citizens from officers and leakages. DBT has brought efficiency, transparency and accountability in the government systems. It has made massive contribution to PM Modi's motto of Minimum Government, Maximum Governance.
BHIM app is a simple, secure and seamless digital payment instrument, built on the Unified Payments Interface (UPI) 2.0 platform. Equipped with features such as donations, IPO investments, linking overdraft facility, etc. along with existing features, BHIM has seen total transaction volume increase from Rs 2,000+ crore in FY 2017-18 to Rs 5,554 crore in FY 2020- 21. It ensures convenience and ease of transactions and facilitates businesses to grow customer base beyond geographical limitations.
e-NAM provides a pan-India electronic trading portal which connects all existing APMC Mandis to create a unified national market for agricultural commodities. One thousand mandis across 18 States and 3 UTs are integrated wherein 175 types of agriculture commodities are traded. The platform has onboarded 1.69 crore farmers, 1.5 lakh traders and 87,000 commission agents. E- NAM is available in 585 locations in 16 states and can increase prices realised by farmers up to 15%.
On one hand is the Goods and Services Tax Network (GSTN) which brings transactions involving about 10.3 million indirect taxpaying businesses onto one digital platform, creating a powerful incentive for businesses to digitise their operations, bringing people closer to the government. On the other hand, is the Unified Mobile Application for New-age Governance (UMANG) app which offers a galaxy of government services. It has reached to a level of more than 1150 government services and more than 19,500 bill payment services. It has around 3.83 crore downloads (Android and iOS) in about 3 years and it is facilitating around 20-30 Lakh transactions on a daily basis. During COVID-19 pandemic period, more than 10.50 lakh Advance Claims for COVID -19 (~60% of overall) in EPFO were raised via UMANG Platform and also more than 3 Lakh Jeevan Pramaan pensioner certificates generated successfully through UMANG in the month of Nov, 2020 and Dec, 2020.
3.0 Digital Empowerment
The Digital India initiative carries potential to become a great leveller. The process of digitalisation it has kicked off in the Indian society has single-handedly assured greater participation of the people in a greater democracy, resulting in an empowered society which focuses on digital resources, collaborative digital platforms and digital literacy. The services offered by MyGov are premised in Modi government's promise of ensuring good governance. It has proved its mettle in India's fight against Coronavirus in the role of a major disseminator of genuine information and engagement with citizens of the country. It has around 94.3 lakhs registered Users, offering 39.8 lakh comments. MyGov has hosted multiple innovative challenges on its innovate platform, namely COVID Innovation challenge, Shri Shakti Challenge, Drug Discovery Challenge, AI challenge and Aaatma Nirbhar app challenge etc.
The e-Courts Integrated Mission Mode Project is one of the national e-Governance projects being implemented in High Courts and district/subordinate Courts of the Country. The objective of the e-Courts project is to provide designated services to litigants, lawyers and the judiciary through ICT enablement of district and subordinate courts in the country. It has created awareness about computerisation among courts and about the application software, namely, Case Information System, among the important stakeholders including judicial officers and court officials. The project has achieved more than 90% in ICT deployment in terms of asset creation.
Aadhaar authentication at PoS is input required for a customer to do an AePS based transaction. Banking services offered by AePS include cash deposit, cash withdrawal, balance enquiry, mini statement, Aadhaar to Aadhaar fund transfer, authentication, BHIM Aadhaar Pay etc. Millions of unbanked citizens use AePS to facilitate disbursement of Government entitlements like NREGA, Social Security pension, Handicapped Old Age Pension etc. of any Central or State Government bodies to their beneficiaries.
Digital India aims at increasing digital inclusivity by bridging the digital divide between rural and urban India. This is done through increasing digital knowledge, access and affordability by bringing high speed internet across India and improving digital literacy. India is currently working on the world's largest digital literacy programme, Pradhan Mantri Grameen Digital Saksharta Abhiyan (PGMDISHA), with objective to train 6 crore rural adults digitally. The Digital India Mission is being given strong policy push through Open API policy, Open Source, IndiaEA Ecosystem, Policy on Collaborative Application Development, technical and domain standards, Security. India is also getting ready for using emerging technologies such as 5G, artificial intelligence, blockchain, augmented reality, virtual reality, machine learning & deep learning, natural language processing and robotics. These are going to play a crucial role in the government and industry alike, whether it is planning or decision-making; accelerating development or analyzing deployment, problem solving or product development; discovering new trends or drawing out correlations.
4.0 Conclusion
Digital India with its multiple impactful programs has significantly increased India's efficiency, connected every nook and corner of the country with digital wires of trust, brought transparency in the system and has amplified voice of every Indian and as Hon'ble Prime Minister says- "Digital India has connected the ordinary citizen to the government," he said. "We have also democratised data. Online delivery of services has helped the lower and middle classes find relief from corruption."
Digital India is leveraging technology and driving systemic social changes with its visionary policies & impactful initiatives and helping realize the prosperous India we have envisioned for long – a mighty country leading from the front in various fields.
References –
1. Digital India Website. https://digitalindia.gov.in
2. MeitY's Website https://meity.gov.in
3. E-Governance Standards. http://egovstandards.gov.in/
4. Gulati, M. "Digital India: Challenges & Opportunities," International Journal of Management, Information, vol. 10(4): pp.1-4, 2016.
5. Shamim "Digital India – Scope, Impact and Challenges," International Journal of Innovative Research in Advanced Engineering, vol. 12(3), pp. 90-93, 2016.
6. Priyadarsini, K. and Vijayaratnam, N. "Digitalization of India: Smart Villages towards Smart India," International Journal of Innovative Research in Information Security, vol. 9(3), pp. 33-37, 2016.
7. Sheokand, K. and Gupta, N. "Digital India programme and impact of digitalisation on Indian economy. "Indian Journal of Economics and Development, vol. 5(5), pp.1-13, 2017.
8. Jyoti Kumari*. Digital India Program: Challenges and Opportunities. Global Economy: Opportunities & Challenges.
9. Goswami, H. (2016), Opportunities and Challenges of Digital India Program. International Education and Research Journal, 2(11), 78-79.
10. Jani, J., & Tere, G. (2015), "Digital India: A need of Hours." International Journal of Advanced Research in Computer Science and Software Engineering, 5(8), 317-319.
11. Mrs. Jyoti Dashora (2017), Digital India: Limitations and Opportunities. IJARIIE, ISSN(O)
12. Gajanan B Halankar. Digital India – A key to transform India. http://www.ICJRT.org