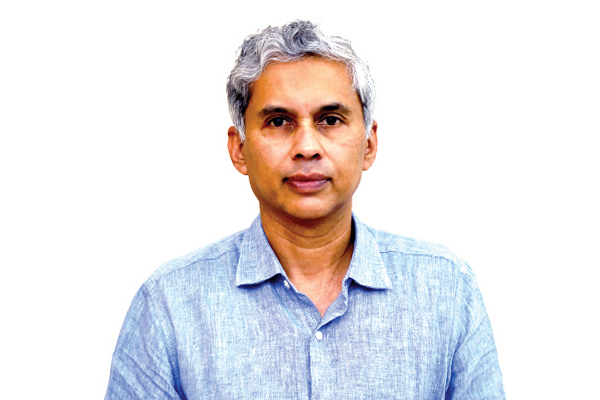 Recently, in July 2021, the Delhi Development Authority (DDA) rolled out the Draft Delhi Master Plan 2041 for citizens' feedback. The plan has laid emphasis on building more green-blue areas, open public spaces, dedicated circuits for cycling and walking, rejuvenation of urban waterbodies and fostering sustainability in the national capital comprehensively. Anurag Jain, Vice Chairman of DDA, elaborates on the master plan in an exclusive interview with the National Institute of Urban Affairs (NIUA) for eGov Magazine.
What key actions have been taken by the Delhi Development Authority in the Master Plan of Delhi-2041 to achieve sustainable development in the city?
A sustainable environment is one of the common running threads through the Master Plan of Delhi (MPD) 2041 and is one of the three major goals of the plan. I would like to highlight five major areas of intervention that will ensure long term sustainable growth for Delhi:
Sustainable natural environment:
The plan provides strategies for preserving and enhancing the natural features of the city such as the river, natural drains, forests, and the Aravalli ridge. These include boundary protection, improving quality and quantum flora and fauna, building a strong people-natureconnect through the promotion of various public activities in these areas. Unused waste landscapes like closed quarries, ash dykes of thermal power plants and landfills will be transformed into 'green and blue features' for the city. Special emphasis has been laid on controlling air, water and noise pollution. The river and drains of the city are highly polluted. The plan recommends cleaning up of these drains and earmarking and maintenance of buffers as greenways that are envisaged as usable public spaces and as alternate walking/cycling networks for people.
Sustainable economic development:
The plan promotes clean economic activities that do not involve high water usage or combustion-based production processes. Draft MPD 2041 includes IT/ITES and cyber economy, knowledge and health economies, banking and commerce, MICE as well as cultural economy focusing on the city's rich cultural heritage and public space potential. Importantly, the plan also provides support for green economies like urban farming, horticulture, solar farms, theme parks, etc. This will have a substantial impact on reducing pollution.
Sustainable built environment:
The plan introduces a mandatory GreenBlue Factor for all new developments to encourage roof gardens, green walls, water-sensitive designs, planned greens, etc. All new developments have been mandated to provide a proportion of land for public greens. Besides, public areas such as streets, residual spaces i.e., undersides of bridges, etc. have been proposed for greening. Protection and enhancement of the green-blue assets is a priority of the Plan. The purpose is to create a connected network of green and blue features across the city. The new Green Development Area policy for the green belt of the city will also result in the creation of new wooded areas that will potentially provide an environmental buffer for the city. The plan lays emphasis on sustainable practices of decentralised wastewater and solid waste management and to generate a proportion of their energy needs through solar energy.
Sustainable mobility:
This is an important area of intervention from the sustainability perspective. Transitoriented development is a thrust area of the master plan that promotes homes, workspaces and cultural/public spaces close to mass transit nodes, improving first and last-mile connectivity to public transport and the concept of "Walk to Work". Additionally, strategies of the plan focus on a shift towards public and shared transport and the promotion of walking and cycling. The plan also provides rationalised parking norms with adequate provision of parking for all modes to act as a disincentive to private vehicle ownership. Improving transport infrastructure and connectivity, e-mobility or other cleaner forms of transport are other important strategies.
Also Read: Rajasthan Housing Board: A Journey to Success
Disaster preparedness and resilience:
Any discussion on sustainability is perhaps incomplete without adequately addressing the aspect of long term 'resilience'. For the first time, the master plan has included a dedicated chapter on this aspect, providing strategies for managing natural and man-made disasters and epidemics. Besides proposing regular structural audits, creation of evacuation spaces within dense areas, implementation of an integrated water management strategy to reduce flooding, large scale urban greening and reduction in motorised trips, the plan also encourages regeneration of the old dilapidated areas that are vulnerable to fires and earthquakes. Overall strategies like mixed-use, flexibility in accommodating medical and disaster support functions in public facilities, decentralised services, support for co-working environments and home-based work will play a role in creating self-sufficient localities thus reducing vulnerabilities associated with pandemics.
MPD 2041 has undertaken extensive citizen and stakeholder engagement. Could you elaborate on the process and how this differs from earlier planning approaches?
As mandated by Act, Delhi's master plans are usually released for public suggestions and objections after the draft has been prepared. During the preparation of the draft plan consultative meetings were held with various citizen groups, stakeholders, government departments and agencies that contribute to the city's development. I personally congratulate the team that managed to ensure participation of citizens and various stakeholders even during the COVID-19 pandemic through online meetings and discussions, covering a large spectrum of people ranging from RWAs of different types of planned and unplanned colonies, market associations, industry groups, professional bodies, youth as well as persons with disabilities.
A dedicated citizen engagement portal has been created which will ensure continuous engagement even during plan implementation. We also recognise the role of participative processes in ensuring plan implementation, for instance, in developing area improvement plans, regeneration, development and management of local public spaces and so on. The portal will enable citizens to provide feedback on a regular basis and provide access to various progress reports, guidelines, FAQs, etc. to support the implementation of the plan's provisions on the ground.
I must also mention that we have engaged closely with all local bodies and departments/agencies in Delhi to establish a baseline for the city and also for developing service plans for various sectors aligned with the provisions of the master plan.
What innovations have been built into the plan to make it more responsive to the needs and expectations of a variety of stakeholders including the poor,women, children, the elderly and those with special needs?
'Accessibility' and 'inclusive participation' are core principles adopted in MPD 2041. These have been incorporated as cross-cutting themes across all sectors to create a user-friendly built environment and related policies. The planning process itself was opened up to inputs from citizens and civil society groups working with issues such as gender, slum improvement, disability, etc. Let me highlight a few of the strategies included in the plan.
Improving access to affordable shelter: The plan provides for small format housing and affordable rental housing in various forms such as dormitories, working women's hostels, etc. The plan also facilitates in-situ regeneration of slums and unauthorised colonies in the city so that the poor can have access to better housing and facilities without the threat of displacement.
Improving access to facilities (including transport facilities): Many special facilities such as All Abilities Parks, training facilities for Paralympics, multi-facility plots that can be utilised for catering to the needs of vulnerable communities as per specific contextual needs, etc. have been provided. Many new functions such as de-addiction centres particularly for youth, transition homes/ after-care homes, care centres for elderly/ women/ children, correction facilities, etc. have also been included in the plan.
The focus of the plan is on improving the accessibility to public transport and transit-oriented development that will result in providing affordable mobility solutions for all commuters. We have proposed the creation of city-level walking and cycling circuits keeping in mind that many of the long-distance cycle trips in the city are made by the poorer sections of society. Promotion of night-time economies will also improve safety and security for women and other vulnerable groups and optimum utilisation of built space.
Support for unorganised economies: This includes enabling provisions for an informal economy such as vending zones within road design, earmarked spaces within all types of development, support for home-based work and better norms for slum rehabilitation that address socio-economic requirements of such communities. The plan also supports informal recycling economies through redesign of dhalaos as material recovery facilities, active marketing of recycled products, etc.
Also Read: Technology Tools Aided to Optimise Revenue Amid Lockdown: Rajan Satardekar
Sensitive design of built environment: Adoption of universal design principles (all-inclusive design) in the development/improvement of streets and other public spaces has been made mandatory. Building and layout plan sanctions will also require mandatory adoption of universal design in both public and private areas. Walk Plans have been made mandatory for all new developments, which will include audits to identify hurdles and challenges for various user groups. The actual plans when implemented will ease first and last-mile connectivity not only for all gender and ages but also for people with disabilities. The design of public amenities like toilets, signages, street furniture, etc. will also consider the needs of the differently-abled users. Technological aids like charging points for battery operated wheelchairs, earmarked parking slots in public and private parking facilities, pelican crossings, audio/visual aids have been recommended as a part of the design of the public realm.
How will sustainability and inclusiveness be ensured as part of plan implementation?
The MPD 2041 has proposed a significant shift in the monitoring mechanisms, wherein the focus will be on measuring outcomes. Twenty key performance indicators have been identified of which at least four are directly focused on building an inclusive city. These are:
● female participation in a workforce
● seismic compliance
● safety against fire outbreaks
● share of small format housing in new housing stick
● slum rehabilitation l shift towards public transport
● human development index
● the vibrancy of public streets.
These will, directly and indirectly, measure a number of aspects such as safety, human development status, revitalisation of poor neighbourhoods, and improvement of vulnerable building stock (which often coincides with poor localities).
The plan provides a robust monitoring framework wherein high-level committees will assess the progress against the various indicators annually. An annual multi-agency workshop is being proposed for assessing progress and improving coordinated planning and action.