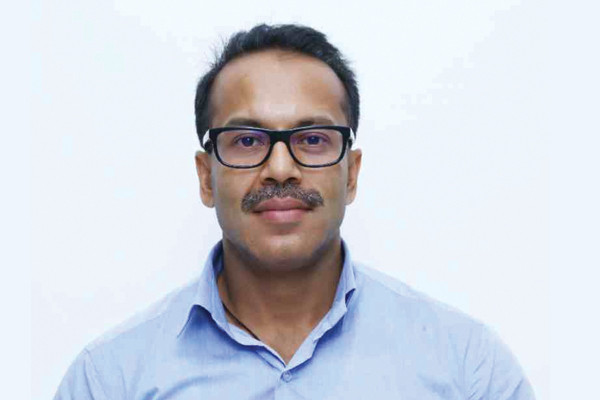 People migrate to cities in search of employment. Due to their low paying jobs, they find it difficult to spend money on housing. As a result, slums, squalor, and informal settlements result with poor conditions that lack basic services. Hence, affordable housing with a respectable standard of living becomes imperative to improve the liveability, workability and sustainability in a city, says Kunal Kumar, Joint Secretary, Ministry of Housing and Urban Affairs (MoHUA) and Mission Director, Smart Cities Mission (SCM).
India has witnessed an unprecedented increase in the scale and pace of urbanisation. As per the last census, the country has 31 per cent urban population residing in more than 4,000 cities and towns. The High Power Expert Committee Report (2011)¹ has estimated that by the year 2031 the country will have more than 87 metropolitan areas and 600 million people will be living in urban areas, and that migration to urban areas accounts for 20-25 per cent increase in urban population. This will also result in rising demands for affordable housing.
Affordable Housing has been one of the focus areas for the government over the past several years. Some of the challenges and critical issues being faced in India with respect to development of affordable housing include: lack of availability or improper selection of land parcels, lengthy statutory clearance and approval processes, restrictive development norms, planning and project design, insufficient action in providing social and external connectivity infrastructure and mechanism for maintenance, high cost of construction finance, etc. We also have capacity constraints such as inadequate technical capacity of implementing agencies, lack of private participation, and lack of mainstreaming of low cost technologies to reduce cost.
Some of the policies, programmes, and initiatives undertaken by the Government of India in Affordable Housing sector during the last decade include:
Pradhan Mantri Awas Yojana (PMAY) which is promoted to provide housing for all in the country at an unprecedented scale and speed, by 2022.
External Commercial Borrowing (ECB) allowed for affordable housing projects.
Opening up of Foreign Direct Investment (FDI) for development of townships, housing, built-up infrastructure and construction development.
Construction of low-cost houses (that meet certain conditions) exempted from service tax from March 1, 2016².
The Credit Risk Guarantee Fund with a corpus of Rs 1200 crore in collaboration with National Housing Board (NHB) was set up to facilitate credit availability to low income customers without any collateral.
Urban Housing Fund Refinancing Scheme with a corpus of Rs 2000 crore has been created.
Tax free bonds are issued by HUDCO and NHB to ensure lower cost of borrowing.
Recent amendments to the Finance Act (2016) have introduced a 100 per cent tax holiday to affordable housing subject to certain conditions³ .
The Smart Cities Mission (SCM), launched in June 2015 to create 100 Smart Cities in five years, is one of the biggest urban missions in India with its overarching goal of accelerating economic growth and improving the quality of life in Indian cities.
The Mission has a unique two-pronged strategy consisting of Pan-City and Area- Based Development (ABD) projects. In ABD, cities in consultation with the people select an area for implementation of infrastructure projects, depending on the model of development. In pan-city development, city wide solutions are being implemented across the whole city. These technology solutions, such as Integrated Command and Control Centers (ICCC), Intelligent Transport Management System (ITMS), Smart lights, Disaster Management, etc. benefit 100 million people across all smart cities.
Under the ABD projects, core infrastructures elements in Smart Cities also include affordable housing especially for poor, and safety and security of citizens, particularly women, children and elderly with provision of accessibility infrastructure. The Smart City proposals for housing consider planned interventions related to housing on issues such as slum upgrading, redevelopment, and rehabilitation, providing affordable and inclusive housing, ensuring at least 15 per cent reservation for EWS in the 'affordable housing' segment, and constructing hostels for working women. It is important to understand that the mission is woven around six principles: citizens at the core, more from less, cooperative and competitive federalism, inclusiveness, technology, and significantly enough, the convergence of financial resources and various government missions and programmes. It is the principle of convergence that has brought in an unprecedented efficiency in the implementation of affordable housing projects, particularly those proposed under PMAY. The previous schemes were designed towards making 'slum-free cities' and with greater involvement of the central, state and local governments. However, this 'top-down' design reflected lack of efficiency from the central to the local governments for effective implementation of housing projects. At present, SCM and PMAY, both designed 'bottom-up', have set up a new template of supply of affordable houses in not only in the Smart Cities but in the entire country. PMAY includes a large subsidy to EWS/LIG and MIG, it promotes mandatory homeownership for women, in-situ rehabilitation of slums, and facilitates use of eco-friendly construction of houses. The scheme promises equal housing opportunities for all.
Out of a total investment of Rs 2 lakh crore on all Smart Cities Mission projects, 143 affordable housing projects have been proposed amounting to nearly Rs 18,000 crore. 54 projects out of these, worth Rs 2634 crore have been completed, work is underway on 53 projects worth Rs 12,723 crore. 36 projects worth Rs 2,223.02 crore of these are under convergence with PMAY.

These projects have a diverse range such as Rebuilding Livelihoods and Upgrading Slums in Agra, Development of Affordable Housing for EWS in Aizwal, Construction of 3200 Pucca Households for weaker section in Kakinada, Area Redevelopment strategy-In situ slum Upgradation-Slum Rehabilitation and Rejuvenation of Old Houses in Kohima, and Development of Nine Slums Areas in Aligarh.
While the world over the smart city discourse is dominated by technology, SCM has built inclusiveness into its structure to ensure that each and every citizen benefits from the urban transformation that is taking place in the smart cities. As a result, the Mission has created a template to address the pressing issue of affordable housing in cities through convergence with other schemes, and providing supporting infrastructure so the quality of life is not compromised on. This is a template that can be followed in other cities as well. This approach creates the kind of bond between a city and its citizens which leads to inclusive, and sustainable communities.
---
1  High Power Expert Committee. (2011). Report on Indian Urban Infrastructure and Services. CPHEEO, New Delhi.
http://cpheeo.gov.in/cms/indian-urban-infrastructure-and-services.php
2.  Conditions to be met for exemption from service tax
● Low cost houses up to a carpet area of 60 square meters in a housing project under 'Affordable Housing in
Partnership' component of Housing for All (Urban) Mission / Pradhan Mantri Awas Yojana
● Low cost houses up to a carpet area of 60 square meters in a housing project under any housing scheme of the
State Governmen
3  Conditions to be met to avail tax holiday
● Project is completed within 3 years from date of approval and certificate of completion of project as a whole to be
obtained from competent authority
● Build up area of commercial establishments not to exceed 3% of the aggregate built-up area
● Plot of land measuring not less than 1,000 sq. mts. in case of metro cities / within 25 kms from metro cities and
not less than 2,000 sq. mts. in case of other cities
● Size of the residential unit is not more than 30 sq. mts. in case of metro cities / within 25kms from metro cities and 60 sq. mts for other cities)