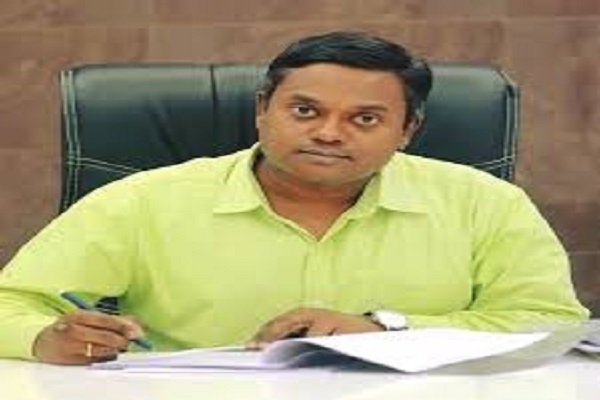 In order to curb the ongoing Coronavirus epidemic, the Gujarat government has taken many measures. Detailing on the initiatives taken by Ahmedabad officials in protecting the city from the virus, Arun Mahesh, District Development Officer, Ahmedabad, Gujarat joined in a webinar organized by Elets Technomedia.
Initiatives Taken  
As soon as World Health Organization declared Coronavirus a pandemic, the Ahmedabad district administration started reaching panchayat offices, health workers, co-operative societies, farmers, banks to ensure the virus doesn't spread in the rural areas, told Mahesh. 
"We also started distributing pamphlets and used social media platforms to create awareness for the disease. This pandemic has made us learn new things daily", he added.
Adding on initiatives, he said, "Initially, we screened around 375 international flights. We started tracking people who have international travel history and asked them to quarantine themselves at home. We even started an application for all those who were quarantined and provided them guidelines."
Moreover, Mahesh said, "We started 12-day surveillance in the city to track people who are highly vulnerable to the disease. We traced these people and kept them under observation. We created a verified data and started calling these people to assure they don't have any symptoms."
Also, Mahesh said, "We started a massive sanitization programme in the city and asked all the panchayats and civic bodies to begin sanitization work in their areas."
Challenges
"The bigger challenge was the migrant labourers who were trying to reach their respective states. We helped them to travel back. After getting instruction from the Ministry of Home Affairs, we started creating shelter homes for migrants. We had to manage 40-50 thousand migrants and provide them with basic facilities", said Mahesh.
Also Read: We need social smart cities, healthcare of utmost importance : Antoni Vives
Furthermore, he mentioned, "We had an issue with the interstate transport system, which was later ratified."
Preparations for Pandemic
Talking on the preparations, Mahesh said, "The entire health staff was trained to take samples from suspected people. The officials started the testing extensively… Also, we started mobile testing labs. Through mobile testing labs, we prevented a large number of people from infected ones."
"People in rural areas were more aware and imposed numerous fines on people who violated norms in the pandemic", Mahesh told.
Citing a need for an upgrade, he said that upscaling healthcare facilities is important and to take steps to aware people on boosting their immunity. 
"Frontline workers are more vulnerable. But, the state has provided us with PPE kits, masks, gloves, boots which we have distributed to all the frontline workers as their safety and health is one of the prime concerns", highlighted Mahesh.