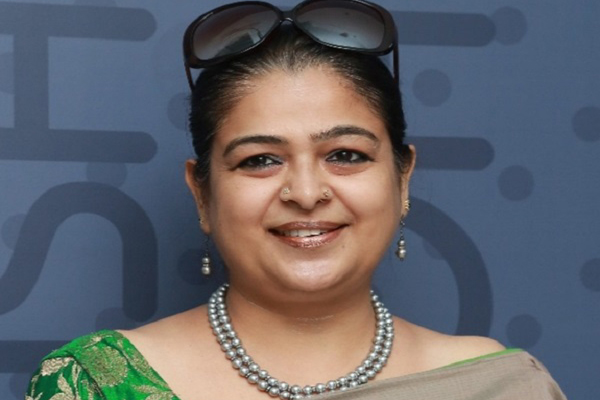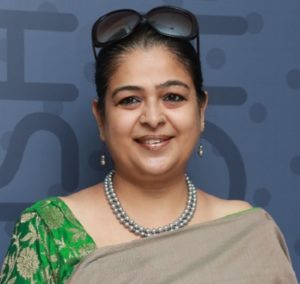 Mugdha Sinha, Secretary, Science & Technology, Government of Rajasthan, believes that science is the torch that illuminates the world and hence it is her utmost priority to bring science to the people by popularising interest in Science, Technology, Engineering, Mathematics & Medicine (STEMM) by encouraging an eco system that fosters R&D breaking the silos of labs, brings in convergence between a eureka idea, a new technology, an innovation and its practical usage for society at large to solve macro and micro problems of mankind, enabling scientists to become entrepreneurs and bellwether a new phase of manufacturing and service industry based on research and innovations. In this exclusive interview with Kartik Sharma of Elets News Network (ENN), Mugdha Sinha shares her various initiatives taken by DST, Government of India as well as Government of Rajasthan.
What is your mandate and vision for Science and Technology in Rajasthan?
In keeping with Article 51 (A) of the Indian Constitution wherein "It shall be the duty of every citizen of India to develop the scientific temper, humanism and the spirit of inquiry and reform", our aim is –
De-mystification, dissemination and popularisation of science amongst children, youth and women;
Enhance interest in STEMM disciplines- Science, Technology, Engineering, Mathematics, Medicine, specially focussed on women;
Using inter, trans, multidisciplinary and hands-on approach in pure, basic and applied sciences to develop a scientific temperament, and approach to research, and innovation;
Encourage research and innovation in new and upcoming areas – environment and climate change, alternate energy sources, research in new materials, data analytics, nanotechnology, biotechnology, intellectual property rights, artificial intelligence, cryogenics, earth and space sciences for putting science in the service of society for providing solutions to micro and macro problems;
Bring science, research and innovation outside the laboratories and incubation centres, breaking silos and stereotypes to encourage convergence with various government departments and non-government agencies, institutions and civil society at large;
Encourage and incentivise scientists to transcend from academicians, scholars, researchers, innovators to become entrepreneurs and establish start ups through trainings, workshops, seminars, brainstorming and mentoring;
Encourage and train scholars, researchers, innovators and journalists into writing science based news, articles, stories, monographs, comics and research proposals and to make science based documentaries and films from layman point of view to increase outreach of science for society;
Encourage cohorts of stakeholders to work together on various programmes, projects and schemes – academic institutions, universities, laboratories, premier institutions and scholars-researchers-scientists-innovators;
Encourage policy advocacy and surveys on science, technology, research and innovation to institutionalise policy architecture in tune with requirements of changing times and technologies.
What are the resources available to you to fulfil the aims and objectives of the Department of Science and Technology?
Our stakeholders are our strength and include both institutions, universities, colleges, schools, centres of excellence and incubation hubs as also individual students, scholars, scientists, researchers and innovators. To engage, involve, encourage, incentivise and fund them we have a slew of schemes, projects, programs, scholarships, fellowships, awards and corpus funds, apart from access to experts and resources of a gamut of premier research institutions, autonomous bodies, academies, councils and societies.
Also Read: Leveraging Science & Technology for Growth & Development is the Need: Mugdha Sinha
Our Department works in close coordination with Central Government, especially with Department of Science and Technology, (DST), Department of Biotechnology (DBT), Department of Atomic Energy, Department of Space, DSIR, DRDO, ICMR, ICAR, Department of Industrial Policy and Internal Trade (DIPIT), Ministry of Information Technology (MeITY), Ministry of Earth Sciences, and Ministry of Environment and Forests and a whole host of Science Councils, Boards, Academies, Autonomous Bodies, Institutions of repute and Science and Technology Missions and most of them have schemes and funds for science, research, innovation and technology. Also, we are service providers to almost all departments due to our ability to provide scientific tools, satellite data, technical expertise, advise and assistance across issues and departments for solving real life problems, like mapping water bodies or satellite monitoring of stash burning etc, to name a few.
As far as funds are concerned, Government of India has a combined budget of Rs 60,000 crore across all allied Ministries and Departments dealing with Science and Technology and Government of Rajasthan has allocated Rs 19 crore for the financial year 2019-20. From Rs 5 crore in FY 2010-11, our budget has gone up four fold, with approximately 23 percent each for Remote Sensing Projects and Construction activities; 17 percent for science popularisation; four percent each for Research and Development (R&D) and Start ups and three percent for patents. However, I believe there is no dearth of funds for science, research and innovation, only lack of vision. In the last five years we have supported 49 R&D Projects across sectors-17 in health technology, 13 in climate change and sustainable development, five each in energy security and artificial intelligence and 4 each in nano and advanced material.
Moreover, the best part of this Department is the flexibility of crafting customised proposals and schemes as per demands of institutions and requirements of scientists and researchers, which is what makes this dynamic and totally aligned to futurists needs.
Please tell us how you plan to make science useful to society?
Carl Sagan has very rightly observed that- "Our societies are so exclusively dependent on science and technology and yet the society knows so little about it", provides us not only the opportunity but also the mandate to:
De-mystify science and its usefulness to society in tangible and concrete terms and
To bring science from the silos of laboratories in the service of societies and mankind.
This objective can be achieved by bridging the gap that currently exists between the scholars, researchers, scientists, innovators and the society at large and I find the government as the best medium to do that. Our task is to scout, seed, support scientific work, encourage and incentivise it to align with the priorities of the Central and State Governments.
Over the last three months I have come across so many research based innovations on- bionic arm, an improvement over the Jaipur foot; heat patch for detection of breast cancer, sensor based smart card for detection of UTI, biodegradable material for bone implant, bio-pesticide that has both preventive and curative properties- all of which can or need to be supported by government, if they test the scrutiny of field and clinical trials, we would be encouraging scientists and researchers to spur manufacturing, where they will in turn, as many have, turn into entrepreneurs.
By acknowledging the science of design and planning, or conservation and heritage, we can ensure our design of buildings and policy architecture can include the concept of not just energy efficient and green buildings but also erect through holistic planning buildings without damaging the environment cutting trees, flattening hillocks, etc. and make provision for passively lit and ventilated structures.
Through science education and course modules on science of safe driving, like the one we have at the National Science Park, Jaipur, we can move beyond challans and heavy penalties to educating drivers through stimulated models, the art of accident free navigation on roads, which will save lives and minimise and eventually eliminate collateral damage.
We plan to activate the science and society project as also the academia and industry connect, for which we have a scheme to put science in service of human kind.
One hardly gets to read any good stories and news items on science and technology, with very little coverage in print and media. How do you plan to engage the media and encourage science journalism in Rajasthan?
I totally agree with you that a lot more needs to be done to popularise and encourage writing on science at all levels, be it writing research proposals, news, articles, stories in print, electronic or social media or/ and making documentaries and films on science and technology. There is also a felt need to encourage teaching courses on science journalism and editing for science journals, which is a very specialised and lucrative field at the same time.
DST, Government of India has a Scheme called AWSAR or Augmenting Writing Skills for Articulating Research to disseminate research stories among masses in an easy to understand and interesting format to the common man. Under this scheme, PhD Scholars and Post-Doctoral Fellows in Science and Technology streams are encouraged to write at least one popular science article during the tenancy of their fellowship and to participate in a national competition that awards the best stories.
We at DST, Government of Rajasthan are planning to organise a two-day workshop on science journalism and documentary-film making on science and technology related topics for students of journalism, journalists from print, electronic, social media, our own public relation officers (PROs) in various departments and districts, as also camera men and film makers, besides scholars, scientists and researchers, so that we can achieve our objective of enhancing the outreach of science to common man, popularise science writing skills and also disseminate science related information in easy to understand manner as also to demystify and facilitate interest in STEMM streams.
Apart from this, we are also planning to bring out a series of graphic magazines like the Amar Chitra Katha series for children and monographs on various science related topics of contemporary relevance to explain say for exampleMars Mission-Mangalayan, Chandrayan, on Constellations, Scientists and their Discoveries, AI and Robotics, Nanotechnology, Climate Change etc, to name a few. We also want to do a Science Film Fest and Science Literature Fest and Book Fair in Jaipur to garner interest.
Would you like to share any other innovation that you have done in the last three months of your tenure to popularise science and research?
It makes me very happy to share with you that immediately on joining this Department, we curated a monthly Science and Innovation Lecture Series, 2019 providing a platform to scientists, researchers and innovators to showcase their research to all our stakeholders so as to highlight their work and to scout for potential for commercialisation or practical application as also to encourage them with DST acknowledgment and put them in touch with the larger community for handholding or and fund support. So far, we have held three presentations, the last one on AI by the Secretary, DST, Government of India, himself and our next one is due on November 20, 2019 on disruptive innovation and telemedicine.
The other thing we plan to launch shortly, is a Know Your Institution Series, whereby we plan to show case our premier Science and Technology Institutions like BARC, IIS, ISRO, SARC, CSIR, ICMR, ICAR, Vigyan Prasar, various Science Academies, Autonomous Bodies, Science Councils etc.
For the first time, we convened a 10-hour long orientation meeting of all Universities attended by their VCs, Directors, Deans and faculty, where DSTs of Government of Rajasthan and Government of India made presentations followed by presentations by 18 out of the 23 Universities giving us and all other Universities a sneak preview of work being done in and across universities as also their expectations and facilitations from DST.
We have also issued an advertisement calling for research proposals, proposals for catalytic grant for organising seminars, workshops, and travel grant for attending conferences and funding for student research based on recommendations by experts. We are also providing 45 internship opportunities for students to work with DST, Government of Rajasthan.
DST, Rajasthan has also issued the policy guidelines for IPR and patent protection and matrix for royalty sharing etc for Universities, to encourage an ecosystem for promoting research.
We are working on getting Geographical Identification (GI) for Sojat Mehndi, scouting for potential GIs in handicrafts, forestry, agriculture-horticulture, foodstuff etc and preparing for a Biotech Conference in Jaipur. For funding and promoting start-ups in science we are partnering with Startup Oasis to provide an impetus to women we have recently launched the Her and Now Programme in Rajasthan in collaboration with Ministry of Skill Development, Government of India and GIZ.
End of this year we are planning a big conference on Science, Technology, Research, Innovation, Development and Entrepreneurship called STRIDE 2019, besides another one focussed exclusively on Biotechnology.
How do you plan to generate interest for science amongst young children and students? Please tell us about the Schemes and Programmes for children?
We are majorly focussed on children through promotion and support Rs 10,000 to science clubs in 5,000 government schools, where we encourage and fund science teaching aid, model making, and various other activities like science quiz, painting, essay and science drama competitions which culminate in showcasing the best in science and students at the Annual Children's Science Congress, where over the years our children have won awards at the national level.
DST also encourages annual celebrations of National Science Day on February 28 and National Technology Day on May 11.
DST's INSPIRE-Manak Scheme provides fellowship for science faculty between the age of 15 to 35 years to attract young Indian talent for study of science leading to careers in science and DST, Rajasthan has launched the Knowledge Augmentation through Research in Young Aspirants or KARYA Scheme in 2018 to provide fellowship for science subjects.
We are also providing opportunities to science students for working with the Department as interns under our newly curated Internship Scheme which will provide them with an experience certificate of working on a project.
DST has also set up well curated National and Sub Regional Science Parks in Jaipur, Jodhpur and Jhunjhunu and new ones are coming up in Udaipur, Kota, Ajmer, Bikaner and Bharatpur, besides a Dinotorium and Nuclear Power Gallery at Jaipur.
We also have a Planetarium and a 3D auditorium at the National Science Park, Jaipur where movies related to science and cosmology are regularly screened.
Using our SATCOM facilities we also provide free coaching for STEMM subjects for students as also for candidates appearing in various competitive exams. We are working on starting a DST educational channel for teaching Rajasthan Board science syllabi from standard 6th onwards. A Sarvodaya Reading Room is also being planned in the sesquicentennial year of Mahatma Gandhi for providing a free reading space for students appearing for competitive exams.
What is your opinion about STEMM not being very attractive to women and how do you plan to change that?
Our aim at DST, Rajasthan is to enhance participation of girl child in STEMM through exposure, dissemination of information, expert guidance and financial support and to ensure more fellowships, scholarships, employment opportunities as also self employment and entrepreneurial opportunities through capacity building and training for women.
If we look at the macro scenario in India based on various surveys, there are only about 39 percent women in STEMM education, of which 24 percent pass out in school; 22 percent at post graduate level; 28 percent in MPhil and 35 percent in PhD, 12.7 percent in industry, 10 percent as entrepreneurs with a large mid career attrition as also large unemployment rate for women especially in technical and engineering side, reasons for which maybe many but basically requiring mind set change. Therefore, undeniably the need to focus on women is absolutely essential and from early on.
DST, Rajasthan has a programme for Women in Science and Technology under the science and society division especially for women in rural areas to improve their working conditions and to provide opportunities for gainful employment.
DST, Government of India also has a Women Scientists Scheme between age of 27-57 years for encouraging research in basic/applied science; for S&T interventions for societal benefit and internship opportunities in IPR for self employment under KIRAN Scheme (Knowledge Involvement in Research Advancement through Nurturing), which is meant to encourage women preferably those taking a break in career and wanting a re-entry.
There also exists a program called Vigyan Jyoti for the girl child of classes 9-12th in STEM, which will tap 100 girl students from 550 districts from 2020-25.
Besides, all support under the Technology Business Incubation (TBI) Scheme and National Initiative for Developing and Harnessing Innovations (NIDHI) –Promoting and Accelerating Young and Aspiring (PRAYAS) technology entrepreneurs Scheme for promoting entrepreneurship and start up support is available and open to women. We have also recently launched the HER and NOW Programme in Rajasthan in partnership with Ministry of Skill Development, Government of India and GIZ to skill our women in entrepreneurship and start up to enable them to get self employed or re-entry the market with re-skilling.
What are your initiatives for skilling in science and technology?
We are promoting skilling and capacity enhancement in a big way, especially for girl children, women, innovators and also science scholars and journalists to enable them to transform ideas to enterprise and for scouting innovations, for improvement in quality of life in rural areas and for science reporting.
We have set up a Centre for Converging Technologies in Rajasthan University with a fund support of Rs 8 crore and two upcoming incubation hubs under our Biotech Policy 2015 and for training women scientists under KIRAN Scheme to become Patent Officers to complement our IPR Policy 2019 and Patent Information Centre (PIC) initiative.
71 boot camps for start-ups handholding and mentoring have been held and we plan to do more such programmes across Universities and Colleges to promote an eco system for start ups.
Centre of Excellence in Biotechnology, Nanotechnology, IPR and Artificial Intelligence are already there or coming up in premier institutions across Rajasthan and we plan to work on Centres for Research in New Materials, Big Data and Data Analytics, Environment and Climate Change, Allergies and Community Health, as also for Design and Heritage Conservation
Our SATCOM Centre is also providing free coaching to students in schools across Rajasthan through satellite ROTs and we are now looking to target our Model Schools.
You say that science, research and innovation can spur industrialisation and Make in India. Can you please elaborate?
The next phase of manufacturing will receive a big boost from all the science based research and innovation that is happening in the laboratories, incubation centres and rural areas across the country and in fact we will be moving from buying products to investing in ideas and innovation based services.
In fact, over the last two decade or so our service sector's contribution to GDP has increased to 65 percent and this shift will become more pronounced with scientists becoming entrepreneurs and setting up companies, especially as is already happening in the field of education, health, tourism-travel, medical diagnostics and retail.
The future already belongs to science and technology especially with Data Analytics, Artificial Intelligence (AI), M2M, Internet of Things (IoT) and concern for environment and sustainable development will all spur search for new ways of doing things which ease the quality of life without reducing the quality of our environments.
There is a lot of talk about promoting innovations, entrepreneurship start-ups in Science and Technology. Can you please throw some light on your plans and policy in this respect?
Edward Teller resonates with me when he says that "The science of today is the technology of tomorrow", this is increasingly finding validation with huge number on innovations happening in labs and incubation centres converting into well invested companies and with scientists becoming entrepreneurs. In fact, the future becomes to the ideas and technology, the new factors of production over and above the four classical factors of land, labour, capital and enterprise.
We at DST are heavily invested in creating an ecosystem for start-ups and entrepreneurship by encouraging, promoting, handholding and funding from seed start to patent-commercialise finish an idea, innovation, scientific discovery, invention, process or product and technology that can ease and improve the quality of life of our citizens and society at large, through our umbrella Schemes of NIDHI-PRAYAS and Technology Business Incubation. Establishing incubation centres, holding mentoring workshops, idea Hackathons, boot camps and accelerator workshops, skilling women scientists and entrepreneurships with drafting contracts, raising funds, networking and pitching to angel investors is all part of the handholding process.
We are working in close coordination with organisations like BIRAC, CIPAM and premier institutions like the IITs, AIIMs, IIMs, Science Councils like CSIR, ICMR, ICAR and also the National and State Innovation Councils to scout for innovations in rural areas and to incentivise, guide and reward them for their work.
Also Read: Mugdha Sinha – Streamlining Industrial Development in Rajasthan