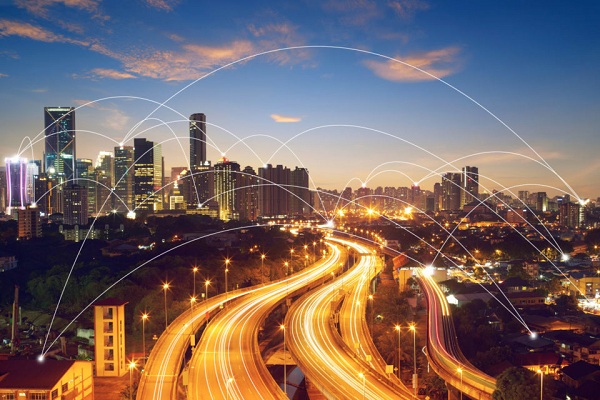 Connectivity plays an important role in wider neighbourhood policy that entails cooperation, harmony and inclusiveness, market orientation and mutual benefit. Afghanistan hopes to play a substantial role in the increasingly globalised world, writes Neelapu Shanti for Elets News Network.
Connectivity plays an important role in wider neighbourhood policy that entails cooperation, harmony and inclusiveness, market orientation and mutual benefit. Afghanistan hopes to play a substantial role in the increasingly globalised world. Central Asia and South Asia have vast potential to become a new global centre of economic dynamism in the years to come in spite of a host of development challenges. Afghanistan is seeking encouraging steps in raising regional prospects.
In context to connectivity by road and rail in Afghanistan, it is promising, like the Five Nation Railway project, Four-Nation Railway project, Lapis Lazuli, Zyedan-Delaram road (Chabahar project), one belt one road between Afghanistan and China, Afghanistan-India Air Corridor programme.
Five Nation Railway Project
Afghanistan provides the shortest and most cost-effective routes for Central, South and South-West Asia. Trade networks between Central, South and South-west Asia are the most crucial component of connectivity of these regions. Afghanistan's Railway network aims to establish a trans-Asian rail network throughout the country.
The Five Nation Railway project has the potential to connect with China and Iran over a distance of 2,100 Kilometers and traversing the countries of Kyrgyz Republic, Tajikistan and Afghanistan.  Over 1,000 kilometres of the rail corridor will stretch through the Afghan provinces of Herat, Badghis, Faryab, Jawozjan, Balkh and Kunduz.
 The Chabahar-Zaranj-Farah railway is underway. The third Section of Khaf-Herat Railway (62 km) Iran-Afghanistan railway networks through Khaf-Herat Railroad will be completed in the next few months. AttaMorad-Aquina railway line started in 2016 connecting Turkmenistan and other Central Asian countries.
The other railway line project construction in- progress in Afghanistan includes:- Aquina- Andhkoy – Shiberghan (108 km), Torghundi –Herat (173 km),  Chaman – Spinboldak to Kandhar (96 km), Jalalabad –Torkham (75 km), and Lashkargah – BahramChah (258 km). Afghanistan's 135-mile long Zaranj –Delaram Highway is the key component which helps to establish a North-South transport corridor linking the Indian Sub-continent and Central Asia.
Lapis Lazuli
Lapis Lazuli transit route is set to emerge as an economic corridor for an inclusive development by which Afghanistan could connect to Europe via Turkmenistan, Azerbaijan, Georgia and Turkey. The first track of Lapis Lazuli project was inaugurated by His Excellency, President Mohammad Ashraf Ghani in Herat, Afghanistan on December 13, 2018. The first shipment of Afghan products which include more than 175 tons of cotton, dried fruit and sesame will be exported through the route within the frame of TIR Carnet. A shipment of 17 tons of cashmere that values up to USD 1 million was sent to the United Kingdom through the Lapis Lazuli Corridor in May this year.
The trans-regional corridor will encompass mainly railways and highways, which will connect the city of Torghundi in the Afghan province of Herat with the port of Turkmenbashi on the shore of the Caspian Sea via Ashgabat. On the side-lines of the Regional Economic Cooperation Conference on Afghanistan (RECCA- VII), the Lapis Lazuli Agreement was signed in November 2017 aiming to establish greater connectivity for enhancing trade in the RECCA region.
The Lapis Lazuli Corridor aims to connect with Turkey's Middle Corridor Project and will also compliment other regional transport corridors such as the Five Nations Railway Corridor. The corridor has the potential to transform trade and transit dynamics in the region that would open up opportunities for development and cooperation.
The Lapis Lazuli corridor's key priorities under the initiative in the medium to long term include:
1) Improving road conditions and transit facilities along major highways
2) Expanding rail links between Afghanistan and Turkey and beyond
3) Improving multi-modal land ports in priority places in each of the five Lapis Lazuli Route countries; and
4) Undertaking a Cost-Benefit Analysis on establishing Cross-Border Economic Zones between the countries along the corridor.
Chabahar Port Project
The Chabahar port project is creating robust connectivity for landlocked Afghanistan. Giving an impetus for enhanced trade and transit opportunities, Iran-Afghanistan-India can exercise economic potential and viability across the region. Chabahar port will add a new dimension in the bilateral cooperation with India-Iran-Afghanistan.
The trilateral pact signed between India-Iran-Afghanistan in 2016 gave a clear indication of prioritising economic engagement in bringing prosperity and engineering trade relations in the region. Regional cooperation is the key to development and growth. There are immense investment opportunities available in this zone that will not only enhance business and trade between India-Iran and Afghanistan but also connecting to other regions of the world.
Air Corridor Programme
The expansion of the air corridor programme marks significant importance for Afghanistan's economic development. The implementation of the first air freight initiative between Afghanistan and India in 2017 has given a major impetus to increase its footprint to other countries namely; Saudi Arabia, Turkey, Kazakhstan, Dubai and soon to be connected to Indonesia. Focusing in on the economic improvement of Afghanistan, the air corridor programme has set a progressive benchmark within two years.