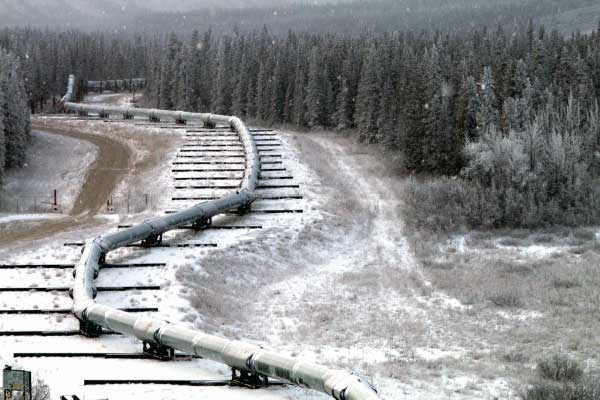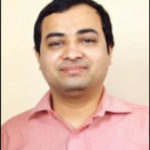 By: Amit Bhandari
Amit Bhandari is a Fellow, Energy & Environment Studies Programme at The Gateway House: Indian Council on Global Relations. Starting his career with Economic Times, where he tracked the energy sector, Amit has worked in the business media and financial markets for over a decade. He was a part of the startup team of ET Now, the business news channel and was responsible for setting up India Reality Research, a new research outfit within CLSA India, a stock broking firm. He holds an Masters in Business Administration from IIM – Ahmedabad and a Bachelors degree in Technology from IT-BHU.

India and Russia need to invest more in each other's energy sectors. This will help both countries to secure their energy markets, while protecting India against high energy prices and enabling Russia to hedge against low energy prices. Such investments also can help both countries bypass sanctions on key military hardware suppliers based in Russia.
India is the world's third largest energy consumer and a major energy importer with steadily growing demand. Russia is a key global producer and exporter of petroleum and natural gas. The two countries' needs naturally complement each other. Their current energy bilateral cooperation, already strong, can be significantly extended to include new resources such as liquefied natural gas (LNG) and encourage additional investment in each other's energy sectors. Three key factors will shape future India-Russia energy cooperation:
1. India is a large oil importer, and Russia is a large exporter,
2. India needs to use more natural gas, and Russia has large gas reserves.
3. Investments in Russia can help India bypass sanctions on Russian arms exports.
India is the world's third largest consumer of oil, with daily consumption totaling 4.5 million barrels per day. This is projected to increase to 10 million barrels per day by 2040. India already relies on imports for 85% of its oil requirements, and this dependence is projected to increase. That makes Russia, the world's third largest oil producer and second largest exporter, a natural partner for India. Energy investments in each other's energy sectors would enable India to protect itself against spikes in energy price, while giving Russia long- term access to buyers as energy consumption declines in its traditional markets in Europe and plateaus in China. On top of this, India also wants to increase the share of natural gas in its energy mix, while Russia has the world's largest gas reserves and is a top exporter.
India's oil and natural gas problem is price spikes and short-term fluctuations caused by geopolitical factors; the long-term availability of oil and natural gas is no longer an issue. For Russia, the problem is low oil prices – since oil and gas exports provide a large part of the government's income. These issues can be resolved through investment – upstream Indian investment in Russian energy supplies and downstream Russian investment in Indian energy markets.
Indian Investments in Russia: Current and Future
Indian oil companies already have multibillion-dollar investments in Russian oil fields at Sakhalin, Vankorneft and Tass Yuriakh. However, these investments cover only a small part of India's oil requirements, and they involve only oil – not natural gas. Clearly, these investments need to be scaled up. A partial solution to India's energy problems would be to invest directly and acquire a 5-10% stake in Rosneft and Gazprom – Russia's largest oil and gas producers respectively – either by a sovereign wealth fund or a consortium of oil companies. Rosneft and Gazprom are both dividend paying companies – a spike in oil and gas prices would increase the profits of these companies, and the dividend flow to shareholders (including India), would partly offset the higher import bill.
Such an investment will also benefit Russia. West European nations, which have been long time buyers of Russian oil and gas, have seen their energy needs decline as their populations age and consumption becomes more efficient. The increasing reliance on renewable energy contributes further to the decline in their use of oil and gas. A similar trend is evident in Japan. And China, which is an important market for Russian oil and gas, is expected to follow a similar trend. These developments demonstrate that Russia will need access to newer markets. Investment by Indian energy companies in Russia can help secure that access.
Russian Investments in India
Russia's Rosneft has already acquired a controlling stake in the 20-millionton per annum Essar Refinery, a bid to secure future market access for its oil. But this investment covers only oil, not natural gas. Russia is now facing competition for gas exports markets from the US, which is exporting shale gas to Western Europe, a traditional Russian market. So Russia needs to look at other markets such as India for its gas. Just as Rosneft has invested in an oil refinery, Gazprom can partner with Indian public firms that plan to build at least 10 LNG terminals. Further, India wants to bring piped gas to 70% of its population – which will require dozens of city gas distribution networks – which can also be an investment opportunity. Apart from securing market access, these investments also will protect Russia in case of a downturn in energy prices since margins in the retail business are much more stable than rawmaterial prices.
Large investments in each other's economies will give both India and Russia an even bigger stake in each other's long-term welfare. This will provide ballast if the two countries have to negotiate with each other over the complex geopolitical dynamic of the region.
Navigating Geopolitics by Investments
Large investments in each other's economies will give both India and Russia an even bigger stake in each other's long-term welfare. This will provide ballast if the two countries have to negotiate with each other over the complex geopolitical dynamic of the region. There are increasing concerns in India about how Russia might use its proximity to China and Pakistan, and some concerns in Russia about India's partnership with the U.S. Mutually beneficial energy investments can alleviate these concerns.