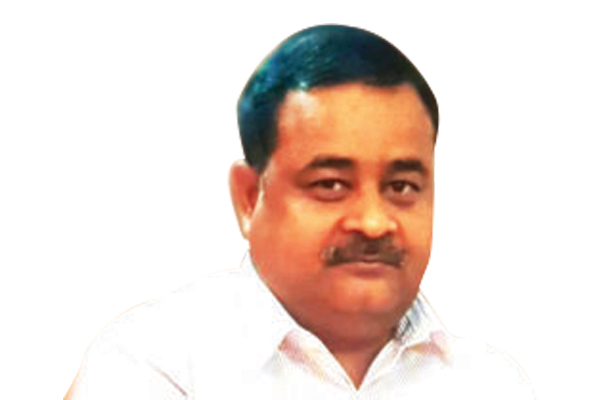 Focused on not only preserving the traditional and historic traits of the Agra City, but also improving those with the help of technology is one motto being aggressively pursued by Agra Smart City Limited (ASCL), says Arun Prakash, Municipal Commissioner, Agra Municipal Corporation & Chief Executive Officer, Agra Smart City Limited, in conversation with Arpit Gupta of Elets News Network (ENN).
Tell us about the scope of work and size of the area mandated under the Smart City Mission in Agra.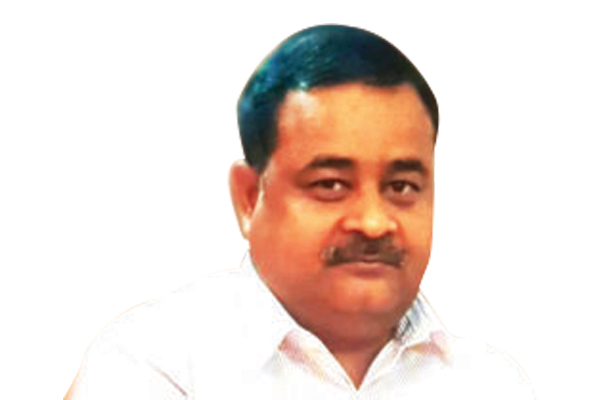 Agra has been selected as smart city second round out of 27 winning cities. At present, the area under Agra Smart City ranges from Jama Masjid to Fatehabad Road – covering a total area of 2250 Acres. In other words, this represents 16 per cent of the entire Agra region that currently stands at 4100 Acres.
Presently, there are nine wards covered under Area Based Development (ABD), with a population of 1.46 Lakh persons, representing 9.26 per cent of the entire city's population.
Agra's smart city proposal totals to around 2133 Crores, out of which 1365 Cr is envisaged to be done using Smart City funds and PPP and rest 768 Crores through convergence, which comprises of 23 projects under Smart city and 17 projects under convergence. Work orders of 15 projects have already been issued and tenders are already in process for other projects.
Integrated Command and Control Center (ICCC): The City Command Center will be the central repository for management and monitoring of all ICT based Smart City components such as Solid Waste Management system, Intelligent Traffic Management Systems, Wi-Fi, CCTV surveillance, digital signages, Internet of Things (IoT) sensors (environment, etc), and all other smart city applications will be integrated, and centrally monitored, tracked and managed from the Operations Command Centre. The ICCC shall be ergonomically designed with area for video wall, operators, offices, conference room, all other amenities, etc.
Also Read: Agra Model: A successful approach to fighting COVID-19 pandemic
The ASCL has identified certain Smart ICT intervention required to make the city smart. The broad Scope of work, functional requirements and technical specifications have been identified. Master System Integrator (MSI) M/s Bharat Electronics Electronics Limited is implementing ¬the ICT interventions: Future Integration Scope
Smart Parking
Smart Street Lighting
Water SCADA
Smart Water Meters
Sewerage
Stormwater Drainage
E-Medicine/Health
E-Education
Disaster Management
Grievance Management
Smart Poles
Any other sensors/systems
Data Centre and Disaster Recovery
MSI will set up data centre, disaster recovery centre and data backup storage facility at the CCC or Service Provider (SP). MSI will create synergies between the ICCC by using an integrated architecture.
City and Enterprise GIS Solution
The broad objective of the work is to develop a comprehensive Instigated Enterprise GIS Application for Corporation for planning, management and governance in context of entire functioning of the organisation. CCTV-based video surveillance shall be security enabler to ensure public safety MSI shall install CCTV cameras at various locations across the city for surveillance along with Public Address System and Variable Message Signboard (VaMS), Emergency/ Panic Box System, etc. Intelligent Traffic Management Solution MSI will install CCTV cameras at various locations across the city for traffic management and enforcement system like RLVD/ ANPR, speed detection, etc.
What are the major projects initiated under the Smart Cities Mission (SCM) in Agra?
Under our holistic vision towards bolstering the image of Agra city as a truly tech-driven city, a number of noteworthy projects are being implemented) across the length and breath of city's ABD region. As part of our unique initiative aimed at preservation of Urban Morphology walk, the heritage walk (Total Distance: 3 Km) is proposed to be conducted around the old market area comprising of the little known as well as art and culture of Agra like marble inlay, Zardosi work, flower market. The total cost of the project is Rs 3.14 Cr.
Our project aimed at enhancing the image of 'Street Vending Zones' (a schematic Proposal for ABD Area) entails providing facilities and designated place for the street vendors as well as tourist to enhance the experience of Agra streets and food, flowers and other markets. As part of this project, the following locations have so far been identified:
Near Amar hotel, towards Vibhav Nagar.
Vishal Mega Mart, Fatehabad road
Basai Sabji Mandi, towards 100 ft road
Under our 'Junctions Improvement' project, being executed at an estimated cost of Rs 6.97 Cr, Junctions at Bijli Ghar, Agrasen Taj view Crossing, Basai chowki Crossing, TDI Mall Junction, Hotel Marriott Crossing, Jaypee hotel junction and Tiraha Junction (Taj east) are being given a complete makeover. The work at these locations includes: new signages, pavement marking, median, roundabout, landscaping, signals, channeliser, etc. Also, in a bid to beautify the area around the city's major landmark, i.e, the Taj Mahal, the project of tree Illumination at Taj east and west gate is in full swing. The total Project cost is Rs 6.56 Cr.
Further, the work is in full swing on streetscaping and beautification of Fatehabad Road in ABD area. We understand Fatehabad road has much more significance than just being considered as a connecting road to the city. Once completed, the project will serve the following objectives:
It would relieve congestion across ABD area and beyond.
It would provide better linkage to the radial arterial roads.
It would provide improved access to Taj Mahal.
It would improve connect between the new urban nodes outside/nearby ones.
As part of our project on façade improvement of select houses along Daresi Road, being executed at a total project cost: Rs 0.97 Cr, we have identified approximately 50 traditional houses situated on the famous Road, which is considered to be older than the famous Taj Mahal. The whole area around the road has a lot of traditional houses which required façade improvements.
Another important project being implanted under Agra Smart City Mission is the Solar Installation on Renewable Energy Service Company (RESCO) mode. Being implemented at a total Project cost of Rs 26.54 Cr, the implementation of this project will lead to significant reduction of conventional fuel and help in the reduction of carbon emissions also. This would also lead to a substantial reduction in power bills of the building owners. For this, we are working with the understanding that 3 MW solar power plant would be required to generate 4.4 MU of Electricity and 24,000 SqM area is required to set up 3 MW solar power plant. With this focus, we are moving ahead with our solar energy policy for the ABD area. sOther major projects are providing 24/7 water supply integrated with SCADA systems and sewerage system in entire ABD area.