In a bid to make citizens' dream of having a home of their own a reality, Prime Minister Narendra Modi has made it a mission to provide 'Housing for All' by 2022, the 75th year of country's independence. Courtesy various Government schemes, the housing sector is likely to contribute around 11 percent to India's GDP by 2020, observes Priyanka Sharma of Elets News Network (ENN).
The Government has launched a comprehensive mission "Housing for All by 2022" in 2015. It envisages addressing the requirement of houses for the urban poor including slum dwellers through:
Slum rehabilitation of slum dwellers with participation of private developers using land as a resource
Promotion of affordable housing for weaker section through credit linked subsidy
Affordable Housing in partnership with public and private sectors
Subsidy for beneficiary-led individual house construction
India needs investment to the tune of $4 trillion over the next 5-6 years to fulfil the government's various schemes. The Housing for All by 2022 initiative alone is likely to bring $1.3 trillion investments into the residential sector by 2025, states a report by Anarock Property Consultants.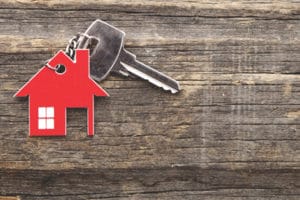 A Technology Sub-Mission under the Mission has been set up to facilitate adoption of modern, innovative and green technologies and building material for faster and quality construction of houses.
"PPP strategies including government grants and subsidies can also be potentially deployed to unlock unutilised/ underutilised parcels of both government as well as privately owned lands for affordable housing."
Technology Sub-Mission also facilitates preparation and adoption of layout designs and building plans suitable for various geo-climatic zones. It will also assist States/Cities in deploying disaster resistant and environment friendly technologies.
Under the Pradhan Mantri Awas Yojana (PMAY), a credit linked subsidy on home loans is provided for Economic Weaker Section (EWS), Low Income Group (LIG) and middle-income groups. This loan can be availed for new or re-sale-purchase of home, construction or, for extension or improvement of rooms, kitchen, toilet, etc.
How RERA and GST impacted the housing sector?
Real Estate Regulatory Authority (RERA) has had a massive impact on both buyers and developers in the States where it has been implemented in the intended manner. Real estate developers are aware that they have to now toe the line and conduct their business responsibly. Buyers know that they have a strong redressal system to rely on GST has not had much of an impact, but that is probably because it is still work in progress.
It has certainly made a clear classification between ready-to-move and under-construction properties, with the former having escaped its ambit. However, it will eventually serve the same purpose as RERA, and that is to render the real estate industry more transparent and accountable.
Maharashtra is one of the first States to implement the provisions of Real Estate (Regulation and Development) Act, 2016 (RERA) and establish the Real Estate Regulatory Authority of Maharashtra (MahaRERA). Maharashtra has the highest number of projects (17,567) and real estate agents (16,045) registered with Authority – higher than any other authority.
The Real Estate (Regulation and Development) Act, 2016 is an Act of the Parliament of India which seeks to protect home-buyers as well as help boost investments in the real estate industry. The complete Act came into force on 1 May 2017.
"We have created a consolidation forum where both the parties involved sit across the table and resolve their differences. We act as the facilitator and have 15 benches reserved for that. The solution rate in this process is 90 percent. The idea is that the matter should not linger on in the court but resolved by reaching a mutual understanding so that people can move forward," said Gautam Chatterjee, Chairman, MahaRERA.
The Road Ahead
While the potential for directing privately owned land towards an affordable housing at a low cost is limited, appropriate PPP structures can be used to incentivise the private sector in that direction.
Strategies attempted include directing private land for affordable housing in exchange for permission for more intensive utilisation of land or in exchange for permission to build high-end housing. PPP strategies including government grants and subsidies can also be potentially deployed to unlock unutilised/ underutilised parcels of both government as well as privately owned lands for affordable housing.
"Real Estate Regulatory Authority (RERA) has had a massive impact on both buyers and developers in the States where it has been implemented in the intended manner."
In order to facilitate private sector participation and to meet the growing need of affordable housing in the country, the Ministry of Housing and Urban Affairs had set up a 'Committee on PPP in Affordable Housing Sector'. It is envisaged that a sizeable and sustainable response through strategic PPP models will allow a self-propelled market to address the challenge of land availability and its high cost.
In addition, private sector participation will also enhance access to financing and capital markets, as well as reduce costs through gains in construction, operations and time-bound delivery of dwelling units. The underutilised potential of directing privately owned land towards affordable housing would also give a fillip to the existing verticals of PMAY (Urban).
Progress in Maharashtra
The Maharashtra Government has set a target of completing its share of 1.2 million houses for the poor under the Pradhan Mantri Awas Yojana (PMAY) within the given time frame.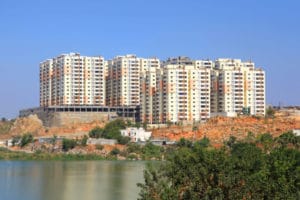 Under the PMAY scheme, the Centre pays Rs 1.5 lakh to below poverty line (BPL) card holders to construct 'pucca' houses, over a 10 million of which are to come up across the country for those identified in the Socio Economic Census (SEC) conducted in 2011. Of the Rs 1.5 lakh, the Centre pays 60 percent while the rest comes from the State. Each State has been given yearly targets for completion of the project, which range from wo lakhs to five lakhs dwellings, depending on the number of BPL families present.
"While we build affordable houses, we should also ensure that these houses promote healthy and quality-of-life living among this generation as well as our future generations. We should aim to develop green and sustainable buildings that have a positive impact on the health of residents by low carbon footprint," said Sanjay Kumar, Additional Chief Secretary, Department of Housing, Government of Maharashtra.
City and Industrial Development Corporation (CIDCO)
Mumbai is one of the prominent cities that draw people in large numbers every day.
This led to the rapid rise of suburbs. The major problems faced by people in these areas were of drainage, schools, hospital and other medical facilities.
It was during this time that Asia's largest slum– Dharavi had started to take shape.
At this time, a need for a new city adjacent to Mumbai was also felt.
The Government of Maharashtra passed the Maharashtra Regional and Town Planning Act in 1966 and it was implemented the next year.
To regulate the growth of the neighbouring cities of Mumbai, CIDCO was formed in 1970.
One of the key objectives of CIDCO is to reduce traffic congestion and burden on Mumbai's physical infrastructure such as road transport, mass rapid transportation system and to provide physical and social services which would raise living standards and reduce disparities in the amenities available to different sections of the society.
AREAS FOR IMPROVEMENT
There are a number of challenges facing affordable housing. High cost of land, the consequence of a number of factors, is one of the principal challenges. Financing the land is another major challenge that real estate developers face in delivering affordable housing.
The absence of a clear title is also a serious deterrent for participation by financial institutions and real estate developers in new as well as redevelopment projects of real estate. In the absence of redevelopment and densification of available lands, land remains underutilised – further contributing to shortage of land and to high land prices.
CONCLUSION
Affordable housing is a big opportunity in the making and it could have a multiplier effect on the economy. Multiple growth drivers for housing include continued urbanisation ensuring strong housing demand in Tier 2 and Tier 3 cities, rising income with increasing affordability, smaller nuclear families comprised of fewer individuals per household, tax incentives, and marked slum redevelopment.
Follow and connect with us on Facebook, Twitter, LinkedIn, Elets video