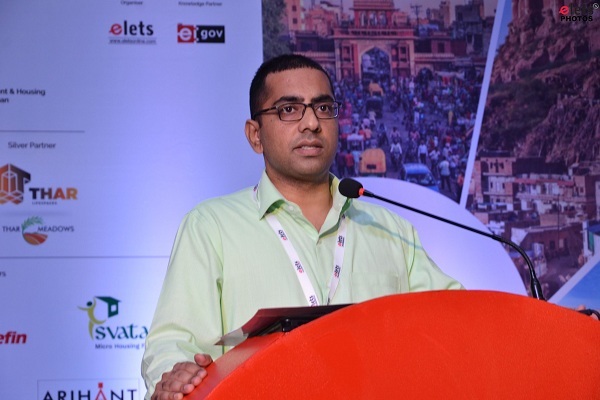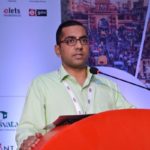 We are in the process of setting out a road map for future and also to assess the exact demand for houses with increasing migration. When we make houses and give these out we have to ensure that the monopolistic tendencies are kept in check, says Dr Shaleen, Chief Administrator, Haryana Housing Board in an exclusive interview with Priya Yadav of Elets News Network (ENN).
What are the challenges that Haryana Housing Board is facing in providing affordable housing to people?
In order to provide affordable housing to people, we have to understand that Urbanisation is a new phenomenon. Haryana Housing Board has constructed about one lakh houses in past 40 years. Migration is happening on a large scale mainly because of jobs that people are now seeking in cities for better living. The growth of migration that happened over 50-60 years spiked in past two decades and that too because developmental needs have grown exponentially.
Earlier people worked only for 'roti, kapda and makaan'. Then the needs increased to 'sadak, paani and bijli'. Over the past two decades the stress is on services. Expectations have grown as now people look for a good house, quality water and other civic amenities. In a way the aspirations of people for a better standard of living have grown.
With this new stress on services, how has the migration led to more stress on the need for affordable housing?
By and large, we are still facing a population imbalance across the country. Even as urban population is growing, there are far more number of people who are living in the rural areas and eyeing the cities for jobs. Urban areas are being seen as engines of growth which attract migrants with a promise of jobs and higher remuneration. This has led to our increased accountability that housing needs should be met at the right time for the right target of people — mainly those who need it the most and cannot afford the private constructions.
What is the main challenge that you face as an organisation?
The main challenge is to provide housing in urban areas in a time bound manner. This housing needs to be provided on time and at affordable and economical prices and of good quality as well.
What is the strategy that is being adopted to meet goals effectively?
We are in the process of setting out a roadmap for future and also to assess the exact demand for houses with increasing migration. When we make houses and give these houses we have to ensure that the monopolistic tendencies of people are kept in check. Our main priority is to give houses to Below Poverty Line (BPL) and Economically Weaker Section (EWS). We are targetting the end user.
What are the new initiatives that the Haryana Housing Board is taking?
We have finanlised a Mega Auction where about 5,000 properties are enlisted for sale through online mode so that cross checking of the credentials can be done to allow BPL and EWS. We have made a condition that only those living in BPL or from EWS can apply. Also, to eliminate chances of bogus applications, we have put a ban on sale of such properties for five years. As a welfare state this is our prime responsibility to promote affordable housing.
What kind of coordination is required for an organisation like Haryana Housing Board with other departments?
We have to coordinate with various departments like Town and Country Planning, Urban Local Bodies and Haryana Urban Development Authority that gives us land allotment date. After we get the land, the Housing Board is self sufficient to do all the construction activity on its own.
What are the new ways of construction that the Haryana Housing Board is trying for?
We are trying for faster construction options. As of now, we are doing the normal brick and mortar construction and the structure takes about three or more years for completion. Another advantage is that when you dismantle the structure there is some re-usability and the buyback option which the normal construction does not allow or afford. Due to environmental issues this is becoming the need of the hour. The perception of the people needs to be changed to bring acceptability to pre fabricated.
What is being done on the financial front to make it convenient for beneficiaries to buy a house?
We have entered into a tripartite agreement where a Higher Purchase Term Agreement of 13 years is being done to facilitate finances. We are also working on GIS platforms that will help us map the land available. Measurements will be taken through electronic systems and it will be worked out in such a manner that payments will be made in a staggering manner. This will ensure that the beneficiary pays in installments and the contractor will also get payments on time. The Government of India scheme like Credit Linked Subsidy Scheme (CLSS) is also a good option where Housing Finance Companies are coming up to help poor people in realising the dream of affordable housing.
Also Read: Secure and Digital Haryana – Challenges and Way forward