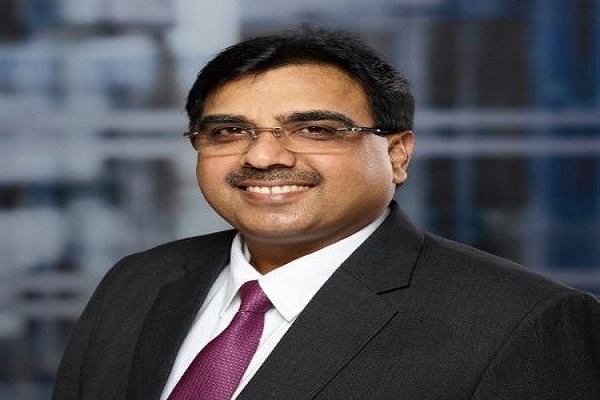 The 'Grow with SAP' programme is a holistic coverage built on a collaborative model bringing together the strengths of all stakeholder groups viz, citizens, Small Medium Enterprises, Government and employees, says Dr Lovneesh Chanana, Vice President – Digital Government, in conversation with Elets News Network (ENN).
Do you think Indian firms are ready to embrace the upcoming technologies such as Internet of Things (IoT), Blockchain and Artificial Intelligence (AI), etc? Do you believe we are well prepared to jump on the bandwagon?
The area of emerging technologies and the potential for India to assume a leadership position is tremendous and we have the foundation ready to leapfrog. We definitely have many achievements to collectively take the credit for. The world's largest digital identity platform, the largest rural broadband network, the largest citizen engagement platform i.e. MyGov, the first digilocker for citizens and the largest network of Common Service Centres (CSC) are few examples that exhibit our capability to manage the complexities of ICT in Indian situations.
Having said so, going forward, the evolution and infusion of emerging technologies like AI, IoT and Blockchain is not likely to be a one-way process. The users will be required to feed data back to systems for the emerging systems to learn and hence while there is a huge potential, newer challenges need to be addressed. A few areas that require strategic attention are skilling, work organisation and re-design, standards and inter-operability, cyber security and broadband infrastructure.
SAP's 'Grow with SAP' initiative is aimed at developing a 'Digitally Inclusive India'. Please tell us about the various policy components that you are focusing under this?
India is slated to become the third largest country in the world with an economy of $10 trillion by 2030. However, the big question here is– "Is this growth inclusive?".
We strongly believe that while India continues to grow, it is of utmost importance to leverage "Digital" to ensure that India grows inclusively at scale with better quality of life, education, healthcare that benefits all sections of the society. The 'Grow with SAP' programme is a holistic coverage built on a collaborative model bringing together the strengths of all stakeholder groups viz, citizens, Small Medium Enterprises, Government and employees. SAP has signed a Memorandum Of Understanding (MoU) and entered into strategic partnerships with the Ministry of Micro, Small and Medium Enterprises (MSME) and the Ministry for Skill Development and Entrepreneurship to make youth and MSMEs globally competent in digital skills. MSMEs Training centres have been equipped to deliver training on SAP Business One which is a complete ERP solution for MSMEs. We have also partnered with the Atal Innovation Mission (AIM) by NITI Aayog to support the Atal Tinkering Labs initiative. 'Digitalist India' is a special platform led by SAP to help business leaders in enterprises to understand how they can craft digital transformation journeys.
'Code Unnati', SAP's digital literacy programme aims to cover one million citizens for digital literacy and also covers training 15,000 youth on emerging technologies like data sciences and artificial intelligence. Please tell us more about this.
Code Unnati is our programme to promote and strengthen digital literacy in India with an aim to train one million citizens by 2020. The programme is being run jointly with customers like Larsen and Toubro, ITC Limited, RPG Group and partners like HOPE Foundation, NASSCOM Foundation, Pratham Infotech Foundation and more. The programme intends to provide skill availability in future skills like Industry 4.0 to ensure digital inclusion through educating citizens and communities.
The target audience and recipients of the programme include youth, adolescents and children, differently-abled persons and rural citizens. In the last one year, we have successfully trained more than 160,000 citizens in rural India. More than 50,000 students have participated in code weeks organised by SAP India. The programme has helped facilitate around 10,000 jobs so far. We have also partnered with the Government of Karnataka to train 15,000 youth on data sciences. The collaborative effort is indeed showing the synergistic strength and effect. We are now looking at extending it to Code Unnati 2.0.
What policies should India focus on?
The Digital India programme has indeed been able to trigger a collaborative attempt to arrive at policy prescriptions in many areas including cloud, ICT procurement and Government e-Marketplace (GeM), digital communications, personal data protection, IoT, Market-to-Market (M2M), etc. We also have moved considerably forward towards the new industry policy with one of the focus areas as Industry 4.0. There are strategy papers and reports on emerging technologies like artificial intelligence. Going forward, the policy landscape is likely to attain a unification of focus for different arms of the Government and Ministries.
With GeM triggering the digital reforms in procurement, ICT procurement may become a dynamic area requiring continuous efforts to address evolving requirements. The creation of data exchanges and data sharing between agencies is likely to emerge as another focus area. Standards and inter-operability of applications will soon get attention at policy levels. Innovation and entrepreneurship would be another area.
To what extent being adaptable to the digital transformation holds the key to today's next gen firms in India?
The importance of digital transformation is understood by most of the decision makers. Regarding the potential of digital for enterprises, many understand the 'Why' of digital transformation and 'What' of it as well. It is the 'How' of the digital transformation journey that defines the adaptability of enterprises. It's important to understand that we are moving from a stage where 'processes consume data' to a stage where 'data defines processes'. From that perspective, issues of work organisation, skilling and reskilling, preparing work force for future, infusion of artificial intelligence for predictive and participative decision making would form the key to the next gen efforts to achieve digital transformation.
Also Read: SAP transforming India digitally