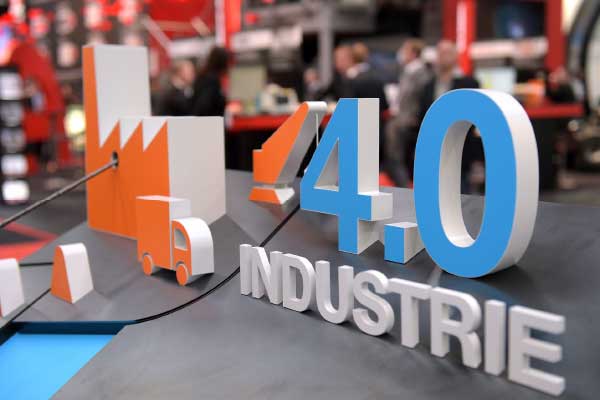 Driven by new areas of vibrant cooperation, Russia and India with their proven capabilities in areas like ICT, digitalisation and cyber security spaces have much to offer to each other in order to emerge together as a potent global force in frontier technologies.
By Vivek Ratnakar, eGov Bureau

Industry 4.0 refers to a trend of automation and data exchange in manufacturing technologies. It includes cyber-physical systems, the Internet of things (IoT), cloud computing and cognitive computing. Industry 4.0, considered to be the fourth industrial revolution, fosters what is called 'smart factories.' A McKinsey analysis conducted last year suggests that if Indian companies adopt Industry 4.0 across functions like manufacturing, logistics, procurement and supply chain, they can improve operating profits by 40 percent at under 10 percent of the intended capital expenditure. The emphasis on the 'Make in India' programme is expected to prepare India for global competition. If the current trend is anything to go by, most companies are avoiding making huge investments in expanding their capacity and, instead, putting their money into digital platforms to improve their efficiency and revenue. Industrial firms are adding sensors to products in order to capture data so that it can be analysed to predict breakdowns to improve efficiency.
Digitalisation, analytics, IoT, AI, Machine Learning and Blockchain technologies are set to change the way businesses are run today.
Emerging Opportunities in Bilateral Sphere
In 2017, the Russian Government approved the first roadmap to develop the National Technology Initiative –Advanced Industrial Technologies (TechNet). The goal of the roadmap is to bring Russia's share of the global market of "Industry 4.0" compliant services to at least 1.5%, according to Russian news agency Tass. "The Association for Industrial Internet, a brainchild of Rostelecom and Roscosmos, can be considered Russia's first step towards the transition to Industry 4.0," it adds. Igor Bogachev, CEO of Zyfra, a Russian major in AI-based solutions, in an interview with Economic Times, said that India is of great interest to companies in the field of Industrial Internet of Things where Russia has developed expertise.
Analysts predict that the economic impact of the introduction of Industry 4.0 solutions for India may exceed USD 400 billion in the coming years. "Innovations should become a point of growth of Russian-Indian relations," Bogachev adds. Zyfra sees huge potential for IIoT introduction in Indian industries including machine-tool construction, mechanical engineering, metallurgy, chemical industry and the oil and gas sector. According to Bogachev, the BRICS countries (Brazil, Russia, India, China and South Africa) are similar in structure of the economy. "Solutions developed in Russia for the analysis of large volumes of data and predictive analytics in industries such as metallurgy, chemical industry, automotive industry and others can easily be scaled in the markets of other BRICS countries," he says.
Russia- a leader in cyber security
Russia has proven capabilities in cyber security space. The country's capacity building in this sector is firmly supported by government policies – National Security Strategy of the Russian Federation (2000), National Security Concept of the Russian Federation, Concept of the Foreign Policy of the Russian Federation (2013) and Information Security Doctrine of the Russian Federation (2000).
"Russia has the Centre for Cyber Incident Response in Information Systems of Governmental Authorities. That Centre is coordinating the actions of involved companies and governmental agencies in the field of detecting, preventing and suppression of illegal activity related to network resources of government bodies," notes ITU. In 2016, India and Russia signed a cyber security agreement on the sidelines of the BRICS summit in Goa. The pact has paved the way for cooperation not just in tackling cyber crime, but also in matters of defence and national security. More recently, Russian Security Council Secretary Nikolay Patrushev met Indian Prime Minister's National Security Advisor, Ajit Doval, on December 6-7, 2018 to hold Russian- Indian inter-departmental consultations on cyber security issues. They have agreed to expand practical cooperation including the exchange of technological information.
Research and Development
Both India and Russia have been making concerted efforts to strengthen, expand and deepen cooperation in R&D. An Indo-Russian Working Group on Science and Technology (S&TWG) was set up for steering the science and technology cooperation between the two countries, which became one of the major Working Groups under the Indo- Russian Inter-Governmental Commission (IRIGC). Integrated Long Term Programme (ILTP) of cooperation in Science & Technology is the biggest and most exhaustive scientific collaboration India has ever entered into with another country. The programme facilitates bilateral cooperation between the scientific communities of two countries by way of joint projects and better interaction on various platforms.
Collaboration on Digital Economy
Digital economy is a new area of vibrant cooperation between India and Russia. It is especially relevant for India's goal of digital inclusion. Given Russia's expertise, "it is a natural partnership for India and Russia," India's Information Technology Minister Ravi Shankar Prasad said. India is pushing its digital economy to touch $1 trillion mark in the next 3-4 years, leading to opportunities in areas like IT, e-commerce, communications and electronics manufacturing.
"Indo-Russian relationship offers a great opportunity to work together. Russia has outstanding people, innovators. India is also a land of innovators and human resource including young IT graduates…If we have this kind of collaboration and cooperation, Indo-Russian relationship will acquire a technology momentum of its own." Digital economy was also one of the key focus areas discussed between India and Russia at the recently concluded 2nd India-Russia Strategic Economic Dialogue. India and Russia are committed to intensify cooperation in the field of technology and continue to address various issues to enhance better coordination.