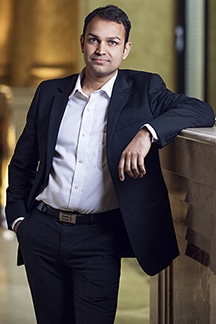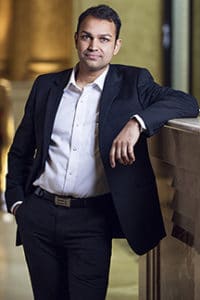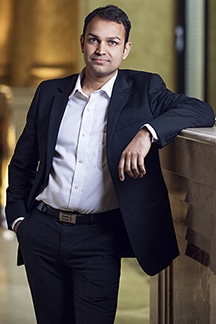 If given five chances to name the largest e-commerce platform in India, most people would probably fail to guess that the distinction is held by IRCTC, the online ticketing platform of the Indian Railways. With more than five lakh daily visitors on average and having hit a peak transaction volume of 13 lakh tickets booked in a single day at last count, IRCTC comprehensively outperforms popular e-commerce platforms such as Amazon, Flipkart, and Paytm. It is also the largest e-commerce portal by revenue in the country, with total sales worth Rs 20,620 crore during the 2014-15 fiscal.
While this might come as news to a majority of Indians, it is hardly surprising. Indian Railways is an organisation of such epic proportions that it makes much-used terms like 'gigantic' and 'enormous' seem inadequate. It is the fourth-largest railway network and the eighth-largest employer in the world. In April 2016, its total track length exceeded 119,600 kms, covering a distance of 66,687 kms across the country, while around 1.4 million were directly employed by it. It also carried more than 8.1 billion passengers during the 2015-16 fiscal, averaging an astounding 22 million daily passengers, in addition to 1.101 billion tonnes of freight. What this also means, from an operational analytics standpoint, is a lot of data.
But having access to large amounts of data alone is not sufficient, especially when it comes to an organisation as large and complex as the Indian Railways. The need, instead, is to adopt a smart data analytics approach which extracts and combines information from various data sources to generate highly accurate, contextual, and actionable insights for every use case. Having access to multiple levels of insights – from an organisation-wide overview to granular data for specific applications at the grassroots level – can help Indian Railways to drive innovation and optimise its countrywide operations.
Here are five major ways that smart data analytics can aid the Indian Railways:
Curbing fraud and financial irregularities
According to media reports, some of the biggest challenges facing Indian Railways in the past few years is a number of frauds and scams that it has to deal with. Touts wing the system to unethically book tickets on in-demand trains; wholesale ticketing and cancellation frauds are conducted, and financial irregularities related to railway contracts and tenders have been reported. All this serves to significantly undermine consumer trust and erodes overall profitability.
Measures taken by the Indian Railways to curb these incidents so far have proven to be inadequate, which is hardly surprising given the organisation's size and penetration. This dynamic can change once smart data analytics platforms are brought into the fold. By enabling access to relevant data combinations extracted from disparate sources in real-time, these data analytics platforms can help decision-makers in drawing correlations between different data sets to identify potential irregularities. This can help in cutting down on frauds and scams which cost Indian Railways hundreds of crores of rupees in operational losses.
Optimising operations, route/schedule planning, and resource allocation
The Indian Railways has often been jokingly used as a synonym for late arrivals by Indians across various age groups. While its train operations have certainly improved over the past decade or so, the organisation is yet to shake off its reputation. A majority of the operational hassles that it faces is down to complex route and schedule planning – a gargantuan task when one considers that the Indian Railways operates more than 19,000 trains on a daily basis. The sheer volume of trains operating at any given time makes it manually impossible for route/schedule planners to draw up accurate running schedules. The operational chart, as a result, is a compilation of calculated guesswork or age old methodology at best.
Compare this with real-time train and route data presented as an interactive visualisation for users which not only gives them information about preset schedules and train routes, but also provides real-time updates about train running schedules, on-route delays/detours, and unexpected contingencies that might disrupt the schedule. This holistic view of the countrywide train operations can allow for more efficient and accurate route/schedule planning, enabling the Indian Railways to optimise its operations tremendously. Insights based on operational data can also help in identifying in-demand routes during different seasons through historical trend analysis, which could further assist in managing increased traveller footfall with minimal hassle.
Resource allocation can also be enhanced by incorporating smart data analytics into the fold. Easy and interactive format enabled through data visualisation assists decision-makers to determine resource demand and availability through predictive analysis, thus substantially improving resource management. The data analysed can also helped in anticipating necessary training and recruitment requirements well in advance for ensuring smoother day-to-day and long-term operations.
Incorporating customer feedback
The efficacy of organisational initiatives and deployments can truly be measured by one demographic – the end-consumers. This is why constantly evaluating and analysing customer feedback should be of prime importance, especially for large organisations like the Indian Railways. By incorporating smart data analytics into its operations, the organisation could stay on top of customer feedback and gauge the end-user response to its various initiatives. This will allow it to become swifter and more agile while responding to consumer grievances/concerns and rolling out deployments aimed at addressing the same. Consumer-focussed data analytics can also help Indian Railways in identifying possible areas of improvement, which can, in turn, help it in raising service satisfaction.
Efficient maintenance and disaster management
According to an IndiaSpend analysis of data, over the past decade or so, India has witnessed almost 1,400 train-related accidents. FY 2016-17 witnessed 193 deaths caused by train accidents – the highest number of reported fatalities in the last ten years. Till date, 2017 has already borne witness to several high-profile incidents, such as the recent Puri-Haridwar Utkal Express derailment. Gaps in track maintenance and inadequate organisation-wide information visibility are often at fault for most such accidents. But while these challenges might seem insurmountable, especially given the sheer distance that Indian trains cover, they can be addressed through smart data analytics.
Employing data analytics into maintenance can help relevant business users keep a track of maintenance schedules in real-time and spot any discrepancies or gaps, as and when they occur. By accounting for varying wear and tear for various equipment and resources, data analytics can also help in creating more efficient maintenance schedules, thus reducing the workload on maintenance teams and freeing them up for more urgent deployments. Moreover, analytics can – in conjunction with IoT technology – aid in the creation of an accurate and effective disaster avoidance and management framework. This can help in minimising the incident rate for train accidents and in enabling much better emergency response in case of a mishap.
Maximising revenue generation
According to a report by the Business Standard, the railways suffered a loss of more than Rs 100 crore between 2016 and 2017. Additionally, projects and initiatives announced decades back are yet to come to fruition, while securing funding for new rail line projects is often a challenge. These are troubling signs for any business, but it becomes even more problematic for a nation-wide service provider. The situation has improved marginally since the introduction of big data initiatives into railway operations a few years, but a smarter approach is needed to really unlock the revenue generation potential of the Indian Railways.
The amount of data Indian train passengers generate on a daily basis is enormous, including but not limited to their ticketing details, meal preferences, frequently travelled destinations, probable travel periods, etc. This data can be combined with other consumer data to create highly customised packages for frequent travellers. Customer experience can be enhanced through service personalisation, while monetisation opportunities and therefore profitability will increase. Employing smart data analytics can also help the organisation in exploring collaboration opportunities with other service providers to further augment its revenue streams.
(Views expressed in this article are of Arun Balasubramanian, Country Manager, India, Qlik)