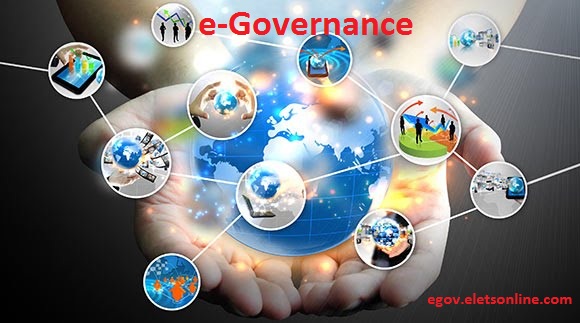 The definition and objectives of e-governance differ from region to region. What is being delivered or communicated in one State or city may differ in case of other State or country.
In the modern times, the Governance is fast turning out to be an important communication between the Government and Citizens, the Government and Businesses and the Government and Government.
e-Governance – A Novel Methodology of Experiencing Governance
With an aim to bring ease of doing things in terms of easy and fast accessibility of services and administrative authorities, a technology-driven system is expected to bring respite in a developing country like India.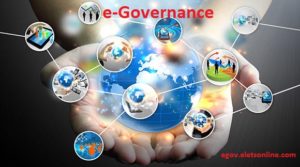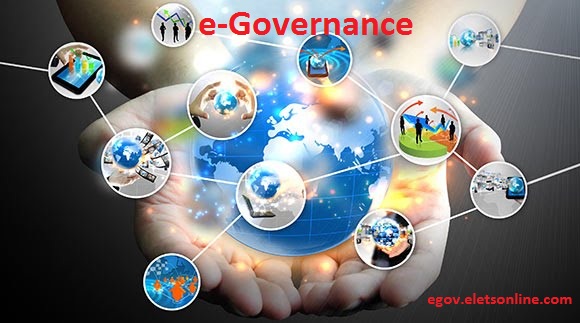 e-Governance, in this context, holds promise. It is so because this is that method which enables administering the system or carrying out governance and helping public avail its benefits as well. It is done with the help of electronic technology in a much faster, flexible and transparent manner.
Another way of understanding e-Governance can be simplification of processes for everyone. The beneficiary can be public, government, or the industry at local or national level. It's about using IT solutions to facilitate government processes and functions for the people at large.
It also involves accessing and dissemination of information and communication in an efficient and fast manner.
Advantages of e-Governance in Modern Times
Government to Citizen (G2C): The Government-to-Citizen relation is the basic aspect of e-Governance. A citizen's relation with the Government begins with the birth and ends with his/her last breath. E-Governance can be great use such as in birth registration, marriage registration, divorce or death registration. The G2C relation also includes services provided by the Government to the Citizens. i.e. Telecommunication, Transportation, Post, Medical facilities, Electricity, Education, etc. e-Governance in G2C relationship will involve facilitation of services from Government towards Citizens with the use of ICT.
e-Citizenship – E-Citizenship concept means implementation of Information and Communications Technology (ICT) for facilitation of Government Services relating to citizenship of an individual. It may involve online transactions. It could be related to issue and renewal of documents like Ration Cards, Passports, Election Cards, Identity Cards, etc.
e-Registration – E-Registration is about online registration of various contracts. As an individual enters into several contracts during his life, a lot of these contracts and transactions require registration for giving it legality and enforceability. Such registration may also be made ICT enabled. E-registration will help to reduce a significant amount of paperwork.
Also Read:  Tamil Nadu sets benchmark of eGovernance in India
e-Help – It means  facilitation of disaster and crisis management using ICT. It includes the use of technologies like Internet, SMS, etc. for reducing the Government agencies' response time during disasters.
e-Health – E-Health services is about ICT enablement of the health services of the Government. Under this, interconnection of hospitals can take place. A patient database may be created.
e-Education – E-Education concept can include implementation of ICT in offering education and conducting of courses. Distant as well as classroom education will be facilitated with the use of ICT. Internet's usage can reduce the communication time required in Distance Education.
e-Taxation – E-Taxation will facilitate the taxing process by implementing ICT in the taxing process. Online tax due alerts and online payment of taxes would help transact faster.
E-Transportation – In this, the kind of services would include ICT enablement of services of Government related to transport by Road, Rail, Water or Air.
Citizen to Government (C2G)
Citizen to Government relationship will include communication of citizens with the Government arising in the democratic process like carrying out campaigning, voting, feedback, etc.
e-Democracy – The actual concept of democracy includes citizens' participation in the democratic and governing process. The ICT can help enable the true democratic process including voting, public opinion, feedback and Government accountability.
e-Feedback – It includes using ICT for feedback to the Government. Use of ICT can enable online feedback to the Government, online debates as to the Government services.
Government to Government (G2G)
G2G relationship would include the relationships between Central and State Government and also the relationship between two or more Government departments.
e-police – E-police refers to use of ICT to facilitate work of the Police department in investigation and administration. The concept includes databases of police officers, their performances, criminal databases. Also, the ICT can be helpful in reducing the response time of the police department and also decreasing cost by reducing paperwork.
e-administration – E-administration would include the implementation of ICT in the functioning of the Government, internally and externally. Implementation of ICT can reduce the communication time between the Government Departments and Governments. It can substantially reduce paperwork.
e-courts – The concept of E-Court will include the ICT enablement of the judicial process. Technology may help distant hearing, online summons and warrants and online publication of Judgments and Decrees.
Government to Business (G2B)
e-Tendering – It will include facilities of online tendering and procurement. It will send online alerts as to new opportunities of business with the Government. Besides, it will also motivate for online submission of tenders and online allotment of work, decreasing time and cost involved in the physical tendering system.
e-Licencing – Often the companies have to acquire various licences from the Government. Similarly, the companies have to have various registrations. ICT enablement of licensing and registration can reduce time and cost.
e-Taxation – Corporate sector pays many taxes, duties and dues to the Government. Payment of these taxes and duties can be made easier by E-Taxation. ICT can also help crosscheck frauds and deficiencies in payment, further bringing accuracy and revenue to the Government.