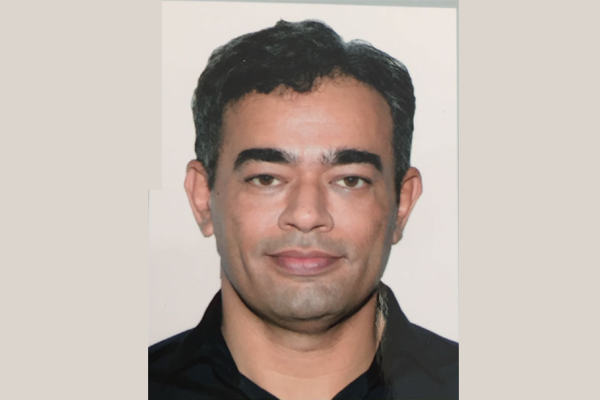 "DISHAANK is a mobile app which helps the citizen to see the survey number details of any spot by mere tapping a screen," says Munish Moudgil, Commissioner, Survey Settlement & Land Records, Revenue Department, Government of Karnataka, in an exclusive interview with Souvik Goswami of Elets News Network (ENN).
Give us an overview of the Land Survey, Settlement and Land Records Department, Government of Karnataka.  
The Survey, Settlement and Land Records (SSLR) department is part of Revenue Department of the Government of Karnataka and headed by Commissioner, SSLR. It has about 4,000 government surveyors and 2,000 licensed surveyors. It has Additional Director, Joint Director, Deputy Directors, Assistant Directors, etc. to administratively man at the level of State, district, block/tehsils.
It does the work of creation, maintenance and update of maps and connected records of land survey. In Karnataka, every land transaction that leads to sub-division of a land parcel or land survey number cannot be registered in sub-registrar unless the hissa or sub-division sketch is created and given by the survey department. Hence, lakhs of requests for land survey and hissa sketch are received from citizens.
Further, in all encroachment removal drives and even recent natural drains and lake encroachment removal drives in Bengaluru city it came to light that the common man is cheated by unscrupulous builders and real estate persons who sell them plots created on lakes, forest lands, natural drains, government lands. But a common citizen has no way to know that the land being sold to him is illegal or does not belong to the seller.
Recently 'DISHAANK' app has been launched by your department. This is quite an innovation when it comes to land survey. Please shed some light on this.
Realising that when an ordinary citizen purchases a property, he or she has no way to know if the seller is duping him. Later, when he comes to know about it, it gets too late to act. Hence, the solution to the problem lies in empowering the common citizen themselves to verify the factual position of each spot and the land that is sought to be sold to him.
The result is DISHAANK, which is a mobile app freely available on Google PlayStore. By downloading it, the citizen by mere tapping of a screen can see the survey number details of any spot. Therefore, using DISHAANK the citizen can avoid getting cheated. Also protects his other friends due to awareness.
At the heart of DISHAANK is geo-referenced maps of every survey number, which are then put up on satellite image or Google map.  So, the physical property can be seen on revenue survey maps thereby exposing which property falls under which revenue survey number. So, if anyone tries to sell to anybody a property actually existing on a lake or forest or a government land, the citizens can get informed themselves
Until now this information could only be given by the Survey Dept. following an actual spot survey and making of a report thereof. Now, the said information is available in public domain through DISHAANK.
You are known for the algorithm you made for Bhoomi land records portal. How did it all happen and how it has helped citizens?
Another algorithm that I wrote is called NameMatching Algorithm. It can compare two names in any language and tell whether they are same or not. This allows us to search the same person in different databases and use the information so created. It has been also used to find duplicates in the same database. For example, about 2 lakh potential duplicate housing beneficiaries were flagged by the algorithm. Further, the algorithm does not allow the same person to obtain benefits multiple times. Also, it was used to disburse more than Rs 2,500 crores to over 40 lakh farmers in Karnataka as crop damage compensation after ensuring deduplication.
DISHAANK is a similar action to prevent cheating of innocent citizens. How do you perceive more and more usage of ICT and innovation for good governance?
The ICT works because it empowers citizen and enables them to watch their own interest. It unshackles citizen from bureaucratic red tape and procedure. It also allows senior officers and government to monitor the field work. The core of good governance is 'Minimum Government and Maximum Governance'. The ICT achieves that.  The government and its systems should be like invisible air — all breathe and use air but are unaware of it. The government that is like air  — invisible and supportive — is the best form of government.
What are the main challenges when it comes to reaching out to the last mile with government services?
The main challenges include:
(i) Archaic procedure which can be done away with.
(ii) The information already available with the government is not used and a citizen is asked to submit information by collecting it from various arms of the government. We are moving towards an integrated information system about citizens where a citizen does not need information from one part of the government to submit it to another part of the government.
(ii) Citizen Self-Service Method wherein the citizen selects himself and handles his own fate, is the best way to reach out to the last mile. In Karnataka, we have created caste, income, and residence certificates for the entire population. We ask the citizen to simply print his caste, income or residence certificate from his own home or any cyber cafe rather than run from one office to another.
(iii) The field level reporting by field staff is still manual paper-based. We are converting it into mobile app based so that both assignment of work to field functionary is through mobile and his report is also received through mobile. This will expedite delays and also ensure correct inputs. Apart from this, we will enable citizens to submit their own reports.