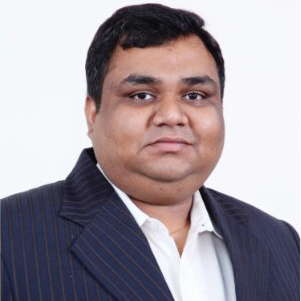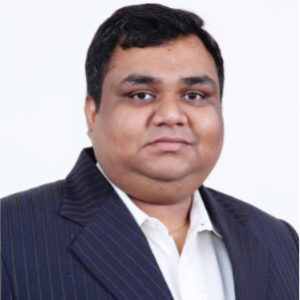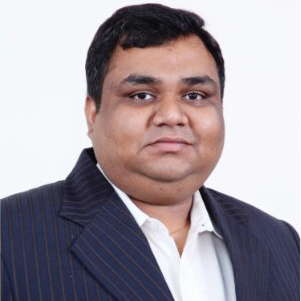 Have you heard the Monster-behind-the wall theory?
If you have, you will easily get what follows in my musings on AI here. Even if you have not, stick with me, I will unfold what it means – in just a bit.

Are your familiar with creatures like Savioke Relay, Ross, Kara or Watson that now inhabit some offices we walk? Chances are that – Of course, you are. Thanks to – AI.
AI is computing's new avatar that is all set on pushing erstwhile boundaries of processing, speed, scale and learning. With AI solutions that sense, perceive the world and collect data better and faster; and on top of it, can learn and adapt over time as they gear up to act; they end up reinventing and reimagining the way customers act and expect; and, hence, how businesses cater to this new world. As Narrative Science* distills: expect as many as 62 per cent of enterprises using AI by 2018. And as Accenture's work with the World Economic Forum* (WEF) on the Digital Transformation Initiative also points out – expect a myriad possible societal impacts stemming from the adoption of AI by different industries.
Yes, many industries – now empowered and pushed by AI – are changing the way they produce, serve and engage customers. When customers start to expect agility, real-time answers, speed and personalisation as fundamentals instead of 'wow' factors; it's a warning sign that old ways of doing business just won't make the cut.
Klaus Schwab, founder and chairman of the WEF says it well: "it will affect the very essence of our human experience."
And as businesses stretch their AI capabilities to be at the forefront of delivering this new experience in the market, they also have to look inwards and assess the workforce aspect therein.
AI – sprinting towards White-Collars
Yes – the workforce factor.
Look at these names: Amazon, McDonalds, Foxconn, Fedex, and Eatsa.
Now look at another string of names: Pinsent Masons, Blackrock, and Baker & Hostetler.
You know what's common among them all? AI!
Till now, it were only factories, warehouses and fast-food chains where robotic arms milled around assembly-lines and kitchen trays, as they chopped away time and costs to tremendously-low levels. But now, technology is making inroads towards a territory hitherto-ruled exclusively by humans. AI, accelerated with open-source galvanisation, processing-breakthroughs, Machine-learning, NLP, IoT, and explosive growth in computing power as well as Big Data; is now good enough to comb through bankruptcy cases, chew legal documentation, analyse and advise upon financial portfolios and handle insurance claims as illustrated in some names that we came across before. All that- faster, better, and without any headache pills or late-hour coffee mugs on the side.
WEF has already warned that 5 million jobs will be eliminated worldwide by 2020 by robotics and AI. A plausible fear?
A fear that the blue-collared folks have nursed since the day a steering wheel took over a buggy, a button-console took over the man in the elevator and so on. Technology has been always flanked with words like displacement, obsolescence and redundancy when it comes to its equation with the human resource.
On one hand, it helps businesses cut costs, fast-forward innovation and save bulky overheads. The potential for automation, on paper at least, translates into savings of about $16 trillion in wages and a global productivity growth jump by 0.8 to 1.4 per cent annually, from what McKinsey* has augured.
On the other hand, it switches on the reflexes of fear, anxiety and dislike in the people it apparently elbows out. What's the answer?
Let's not panic, let's ask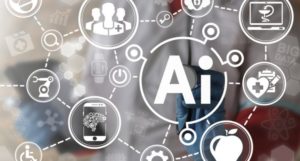 Here's a six-pronged mindset instead of knee-jerk reactions to go by:
1.        AI could be immediately-plugged for structured work, whether it is a specific task or an industry that is readily-amenable for robotic assistance. But if we are intimidated with AI for stuff that consists of emotional intelligence, dynamic-decision-making, unpredictability of environment, the creative or cognitive heft; then we are really jumping the gun. In short, can robots replace a legal contract reviewer or a medical assistant for monitoring or help– Yes. Can they do the same for a lawyer or a nurse/surgeon – No, not yet at least.
Consider a study that CBS Insights* did in which it looked at over 25 million jobs across 7 industries and it surfaced that there are 6.93 million workers like nurses and health aides that are still at low risk of automation. Even truck-drivers, with a 1.8 million number and the construction workforce at 1.16 million, stand at a low risk of automation.
2.        Should we be really over-reacting over job-losses when it comes to tasks that are dangerous, sterile, boring or dirty? Like at a tricky disaster site or a ware-house shelf or a huge pile of paper-work? Do we still care about the jobs that are neither fun nor easy to do? What if someone helped us and let us free for something better?
3.        AI that AUGMENTS what we do- how does that sound? AI that diverts our skills to something that is more complex, more fun and more value-adding – that has a good ring to it, isn't it?
4.        While a dark factory was a plausible concept, a dark office will not necessarily be easy to conjure up with AI, no matter how strong and adaptable the technology is. Automation for areas that are composed of unsupervised tasks is a different ball game than automation that needs a layer, even though a minute one, of supervision and human-discretion. McKinsey*'s recent report affirms that while computers do an excellent job with very well-defined activities, humans still need to determine the proper goals, interpret results, or provide commonsense checks for solutions. You may have the best robot on your desk, but you can't just switch off all the lights and walk away. A grey office and not a black office, is what the future may usher in.
5.        AI hinges a lot on the capability of re-enforcement learning instead of programmable-learning alone. Whether AI becomes human-level-smart or not, ironically, depends on the interactions and learning it picks from humans. AI will need humans.
So: Inhale. Exhale.
The point is to stay cautious, open and alert. But let us not make haste.
When someone tells you there is a monster behind the wall, you usually expect to see something that is your own worst/scariest imagination. The face, that you see before the door opens, is far worse than any face that actually exists there.
So let's wait till we open the door properly. Meanwhile, let us focus on an introspective resilience and wrap our heads around the new set of skills and value that humans would need to evolve towards in the new world nevertheless.
Because no matter how soon and how much AI affects the skills-game, there is no denying the impact that it is already bringing in on the frontiers of your business and customers. AI has changed the game out there – where your customers are already jumping ahead and orienting themselves to an AI-world. The expectations have changed, and irreversibly so. Now what is left for us to do is this – be ready for every AI ramification, on our workforce, and on our businesses – but without panic. There is so much that we need to orient for in the business context as well. Stay tuned as this series keeps peeling off many such layers ahead.
May be there is no monster there; maybe there is. The moot point is – we do not know for sure yet.
But, we will find out. Stick around.
(Views expressed in this article are of Piyush Pushkal, Lead – Client Solutions Marketing Campaign for Asia Pacific and Japan at Dell.)