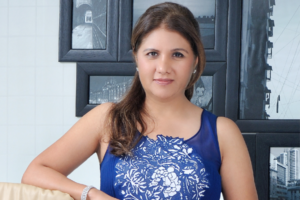 It will not be wrong to say that the Real Estate Sector of our country has seen a lot of developments in a short span of time. While demonetisation did stump the sector for a while, The Real Estate (Regulation and Development) Act, 2016 (RERA) & Goods and Services Tax (GST) soon gave it the strength to be functional in an efficient way. Highlighting the three biggest initiatives, Demonetisation, RERA & GST together are stimulating the existing uncertainty in the market. It is ensuring transparency, efficiency, promote growth of buyer's confidence and boosting investments in the real estate industry.
Demonetisation was a difficult move for many to deal with. However, it has greatly contributed in the standardisation of the pricing in the sector. There is so much transparency now. From a developer standpoint it has immensely helped us in sourcing funding from the banks and we are assured that the source of our funding is genuine. Many people out there believe that demonetisation had an adverse effect on sales, but that's not true. It was the negative sentiment that due to demonetisation the property costs will go down and that's exactly what the people kept waiting for instead of investing. Beyond this it has also helped in creating a cleaner image for Real Estate.
Last year on 8th November, 2016, demonetisation was introduced and demonized for bringing a prolonged slowdown in the real estate sector. True motive of demonetisation coupled with GST and RERA was to weed out these malpractices. However, initially monetization gave a detrimental ripple effect.
The demonetisation speculation around real estate has moved on to RERA regulation and the effects are substantial. As real estate sector reflects realism after the initial turbulence of demonetisation, it is serving as a great opportunity for investors and will benefit the overall economy.
Sales in real estate have been tepid in the recent past as compared to previous years. The sentiment that immediately followed demonetisation resulted in even bullish buyers sitting on the fence. Demonetisation was to impact primary market sales via bank financing the least, and give larger impact on secondary market transactions and land deals.
Demonetisation was expected to impact primary market sales, but had a larger impact on secondary market transactions, luxury segment and land deals. The beginning of 2017 saw buyer sentiment improve with encouraging budgetary reforms.
We have come a long way and this ripple effect has started to fade with time. It has been exactly a year, 8th Nov, 2017 marks the first anniversary of demonetisation. The realty- preneurs who followed the best practices have gradually benefited from the policies. According to world bank report, India's rank on the 'ease of doing business' scale has risen from 130 to 100 this year, boosted by a slew of reforms including demonetisation, RERA and GST.
(Views expressed in this article are of Manju Yagnik, Vice-Chairperson, Nahar Group)
Follow and connect with us on Facebook, Twitter, LinkedIn, Elets video