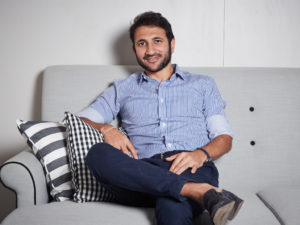 For a brief two months period right after demonetisation, we did experience a sentiment hit in the market, but having said that this was only short lived for Isprava, mostly because of our transparent purchase process and seamless experience.

So when the world thought that the luxury industry, especially the real estate sector would perish, we on the contrary, were witnessing an upward trend, with increased sales in the holiday home market. In fact, January 2017 onwards we have sold more homes than ever before and this year has been phenomenal. We believe this has also happened because the industry has become more consumer-centric and over the due course of time, the fly by night operators left the arena, and only the large players have survived.
Today, one year post demonetisation we have seen the real estate industry develop and adapt to ethical practices. Something that was set to break the notorious players of this industry, and we can proudly say it is a job well done!
Talking about the luxury industry, again, we don't think demonetisation has had that big of an impact. Like I mentioned before, it indeed was a sentimental hit for the first couple of months but, that was all it was. Trusted players like Isprava, kept following the same process and the HNIs and UHNIs of the world were still able to afford the luxury they wanted.
It is fundamental laws like these that end up shaping our country, their immediate effects may seem harsh but for all the long term players it is such laws that end up defining the growth of their companies. They often say, the real estate market is the most unethical and notorious, we like to believe that it this is not true and any company that follows and plays by the rules will only benefit through these changes in the economy.
Post demonetisation, the real estate sector is now developing every day. Builders have gone beyond the old school brick and motor perception and companies like Isprava are now looking to disrupt the way real estate functions. By bringing technological developments in client relationships, client servicing, operational and building processes, the typical real estate builder has perished and transparent, ethical companies have created their mark. Over the years we have also seen a psychological shift in the mind set of people when it comes to the luxury segment in India. Families are now more open to buying and investing in various luxury products and services – Isprava being one. And hence we are extremely bullish on the future of the luxury real estate market.
(Views expressed in this article are of Nibhrant Shah, CEO and Founder of Isprava)
Follow and connect with us on Facebook, Twitter, LinkedIn, Elets video