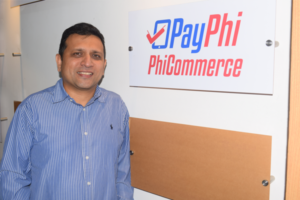 The 8th of November marks a year after demonetisation. While the battle to declare the move a success or a failure still rages, one thing that became abundantly clear was that in our country where 97 per cent of transactions took place in cash, cash is losing its place as the king. Since demonetisation consumers and businesses alike are adapting to the new normal of digital payments.
An interesting pattern emerged following demonetisation. As expected, in the immediate succeeding months digital transactions increased owing to the shortage of cash. Debit card usage at Point of Sales' surged, growing from 1,406 lakh transactions in October to 3,215 lakh transactions in December. Alternative methods of digital payments such as UPI, mobile wallets, as well as pre-paid cards grew. RBI reported a 114 per cent rise in the number of mobile wallet transactions from the period of October to December 2016.
What is interesting though, is how the use of digital payments has continued to rise even after cash started making its way back into the system. Provisional data released by the RBI in October 2017 show that digital transactions rose 13.5 per cent to Rs. 124.69 trillion in September from Rs. 109.82 trillion in August. UPI transactions leapfrogged from just 3 lakhs in November 2016 to 109 crores in July 2017. Data from the Ministry of Electronics and Information Technology shows that since the launch of the BHIM app in December 2016, transactions amounting to Rs 1,406.89 crores were carried out till March 27, 2017. The conclusion seems clear – digital means are growing even post the initial demonetisation spasm.
Some of the main reasons behind the growth of digital payments are:
Growing acceptance Infrastructure and payment modes
The past year saw an increase in the number of POS terminals to facilitate digital transactions. Banks have now deployed approximately 2.52 million POS terminals across the country. Launch of BharatQR, an interoperable QR code across card networks (Mastercard, Visa, Rupay, Amex) is helping small merchants accept digital payments without having to invest in physical POS devices. AadhaarPay will enable merchants to facilitate cashless purchases for consumers with just their finger print and Aadhaar number.  
As acceptance infrastructure grows consumers too are enabled with multiple payment options. Digital payments are not only restricted to card payments from Metros and Tier-1 cities but are spreading to Tier-2 and Tier-3 cities. With UPI and Aadhaar enabled payments, consumers across Bharat are becoming part of digital India.
Newer entrants in digital payments
There is greater opportunity for digital payment penetration in nondiscretionary segments such as education, hospital payments and citizen-to-government payments (e.g. Mumbai traffic fine payments are now digital as are property tax payments in Pune).
Tech giants and popular messaging giants such as Google Tez, Hike are becoming part of the digital payments bandwagon. Facebook's WhatApp too has plans to support digital payments on its platform.
Deepening of digital payments in "popular" segments such as e-commerce
Increasing number of consumers are opting for digital transactions for e-commerce payments. Percentage of cash on delivery is showing a gradual decline. This was evident in the recently concluded festive sales of large e-commerce players. Digital payments accounted for nearly 55% to 60% of total payments.
Localised solutions
Fintechs are helping digital payments growing by deploying "localized solutions" with apt payment flows for both consumer and merchant, resulting in frictionless payment experience for consumer thereby increasing adoption.  
Further, companies such as VISA and Mastercard who were traditionally associated with plastic money are getting into the space of connected devices to expand their digital capabilities and helping in making digital transactions safer and easier.
Role of the regulator
With GST implementation digital transactions have become more acceptable for merchants and other sectors that were traditionally cash-based such as wholesale markets, transportation, services etc. to facilitate better record keeping.
The Government has also made digital transactions more attractive with an initial waiver of the service tax on card transactions up to Rs. 2,000 and additional discounts on card purchases such as petrol, diesel, and railway tickets. Schemes such as Lucky Grahak Yojana and Digi Dhan Vyapari Yojana that promised cash rewards of up to Rs. 340 crore have encouraged smaller value digital payments.
The past year showed us that the reliance on cash was more of a behaviour issue. Consumer behaviour has started changing after the initial shock to the system. It has become clear that Indians are no longer resistant to digital transactions. With growing convenience and security offered by digital mediums, it's safe to say that while cash will continue to circulate, the future is definitely going to be digital.
About Phi Commerce
Phi Commerce are seasoned payment professionals. The core team has more than 150 years in retail payments domain across 25 countries globally. The PayPhi solutions from Phi Commerce empower business enterprises in creating simplified and frictionless payments experiences for their consumers. Underpinning all Phi Commerce solutions is the PayPhi Transaction Gateway, an omni-channel gateway which incorporates all elements to make payment solutions easy, effective, and secure.
PayPhi eCOD is one its kind solution which allows consumers to opt for COD at the checkout however convert COD to eCOD at the time of delivery of goods by way of digital payments. This solution provides consumers a simple, safe way to digitally pay from anywhere, only on delivery of goods, using any payment mode, from any device with last mile payment notification to the delivery boy. The solution offers an alternative to costly mPOS-based solutions, helps overcome mPOS issues of scalability, transaction failure & maintenance.
The effective nature of this service has resulted in it being rolled out to consumers of over 200 e-tailers across 5000 PIN codes within 6 months!
(Views expressed in this article are of Jose Thattil, Founder, Phi Commerce.)
Follow and connect with us on Facebook, Twitter, LinkedIn, Elets video