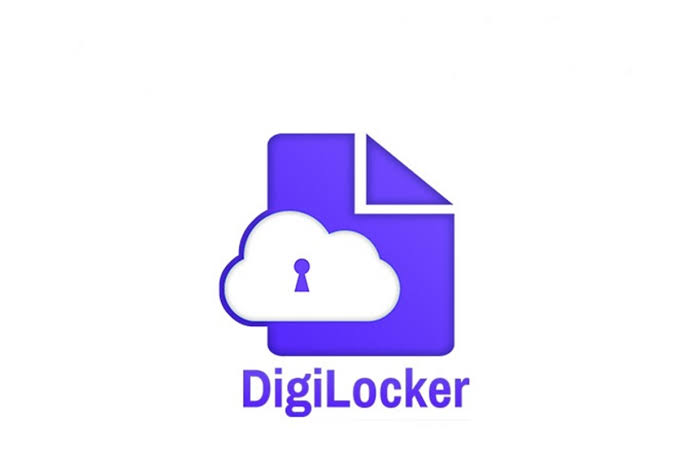 To transform India into a digitally empowered society and knowledge economy, the Government of India launched DigiLocker under Digital India. The government's flagship programme is now associated with several ministries and government departments. T Radhakrishna of Elets News Network (ENN). reviews the achievement of government's key initiative.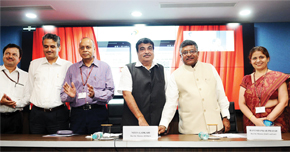 DigiLocker is going places, setting new standards in success, especially in flagship programmes undertaken by any government institution in the country today. The recent integration of DigiLocker with Driving Licenses (DL) and Vehicle Registration Certificates (RC) launched jointly by Ministry of Electronics and Information Technology (MoEIT) and Ministry of Road Transport and Highways (MoRTH), Government of India, is another milestone.
Enthused by the response to the DigiLocker, the central government is planning to set up an authority to maintain its DigiLocker system for efficient delivery of services to the citizens. Dr Ajay Kumar, Additional Secretary, Department of Electronics and Information Technology, Government of India, informed the integration of DigiLocker with the DL and RC. MoRTH becomes the 17th Government institution to issue its documents to DigiLocker. Dr Kumar said, this is the largest such integration since DigiLocker was launched in 2015. Abhay Damle, Joint Secretary, MoRTH said that the ministry is working towards integrating even documents like vehicle insurance and fitness certificates to DigiLocker.
In a short span, DigiLocker has achieved a lot. As on November 15, 2016, the number of registered users were 39.41 lakh, uploaded documents 37.95 lakh and issued documents 51.59 crore. The number of users speaks volumes about its status and continued success march.
What is DigiLocker?
DigiLocker is a key initiative under Digital India, the Government of India's flagship programme aimed at transforming India into a digitally empowered society and knowledge economy. The programme ties into Digital India's vision areas of providing citizens a shareable private space on a public cloud and making all documents/certificates available on this cloud.
Targetted at the idea of paperless governance, it is a platform for issuance and verification of documents and certificates in a digital way, eliminating the use of physical documents.
Indian citizens signing up for a DigiLocker account get dedicated cloud storage space (1 GB) that is linked to their Aadhaar (UIDAI) number, a digital identity of individuals. Organisations that are registered with Digital Locker can push electronic copies of documents and certificates (e.g. driving license, Voter ID, School certificates) directly into citizens' lockers. Citizens can also upload scanned copies of their legacy documents in their accounts. These legacy documents can be electronically signed using the eSign facility.
Signing up for DigiLocker is easy. All one requires is his/her mobile number, which will be authenticated with a one-time password (OTP) followed by selecting a username and password. This creates the DigiLocker account. Once the DigiLocker account is created, the person can voluntarily provide his or her Aadhaar number to avail additional services.
Benefits to Users
According to the MoEIT, Indian citizens can access their digital documents anytime, anywhere and share it online, which is convenient and time saving, reducing the administrative overhead of government departments by minimising the use of paper.
DigiLocker makes it easier to validate the authenticity of documents as they are issued directly by the registered issuers. Self-uploaded documents can be digitally signed using the eSign facility (which is similar to the process of self-attestation).
The active Government institutions integrated with DigiLocker include — Ministry of Petroleum and Natural Gas, eDistrict Uttar Pradesh, MeeSeva Andhra Pradesh, Meeseva Telangana, eDistrict Haryana, eDistrict Uttarakhand, Kerala eDistrict, NIELIT, Delhi, Central Board of Secondary Education, Delhi, eDistrict Delhi, National e-Governance Division, Delhi, Maharashtra State Board of Secondary and Higher Secondary Education, Maharashtra.
Key stakeholders in the DigiLocker system include:
Issuer: Entity issuing e-documents to individuals in a standard format and making them electronically available i.e. CBSE, Registrar Office, Income Tax department, etc
Requester: Entity requesting secure access to a particular e-document stored within a repository i.e. University, Passport Office, Regional Transport Office, etc.
Resident: An individual who uses the Digital Locker service based on Aadhaar number "This will reduce the administrative overhead of government departments by minimising the use of paper," opined a government official.
The main technology components of the DigiLocker system are:
Repository: Collection of e-documents that is exposed via standard APIs for secure, real-time access Access
Gateway: Secure online mechanism for requesters to access e-documents from various repositories in real-time using URI (Uniform Resource Indicator)
DigiLocker India
The scheme is expected to play an important role in helping citizens reduce the bureaucratic hassles, with the number of Internet users in India expected to reach 730 million by 2020 compared with 350 million till 2015.
Ravi Shankar Prasad, Minister for Electronics and Information Technology, Government of India, has directed the officials to fast track setting up of the authority. His ministry is responsible for connecting citizens.
BharatNet, the government's ambitious project to offer broadband connectivity to end-toend users, plans to provide Internet connection at a speed of 100 megabits per second across 250,000 Gram Panchayats. The first phase will provide connectivity to 100,000 gram panchayats by March 2017, while in the second phase, around 150,000 Gram Panchayats will be connected by December 2018.
According to the ministry, DigiLocker will eliminate the use of physical documents, help accessing them anytime, anywhere and able to share online, and avoid forgery.
The integration of driving license and registration certificates with the DigiLocker has enabled access through mobile devices, which means citizens need not carry physical copy of Driving License. They just need to install the app.
The digital copies of driving license and registration certificate can also be shared with other departments for verification purpose.
Also Read: Digital Locker – Unlocking its full potential
Launching the integration service, Ravi Shankar Prasad said that the integration would bring a paradigm shift in the vision of paperless governance. It would serve to bring agility and efficiency to the entire process of issuance of driving licenses and vehicle registration certificates through IT enablement.
Describing the platform as "a major step forward towards ensuring greater transparency and cutting down corruption and red-tapism", Minister of Road Transport & and Highways and Shipping Nitin Gadkari said the move would benefit a large number of people by facilitating ease of access to the documents.
With the launch of the integration service, National Register System has got integrated with DigiLocker, making over 19 crore Vehicle Registration Certificates and over 9 crore driving licenses available in the citizens' lockers.
Once the data from the remaining Region Transport Offices (RTOs) is updated in the National Register Systems, the digital copies of those driving licenses and vehicle registration certificates will also be available via DigiLocker.
To access the digital RC and DL a person needs to first sign up for a DigiLocker, download the DigiLocker Android App from Google PlayStore. In the Mobile App, one has to select the Issued Documents section and then the DL/RC. Field staff like the Traffic Police can do offline verification of RC/DL using QR Code. Apart from the mobile view version, digitally signed documents can also be accessed electronically. These will be at par with the physical issued documents as per IT Act 2000. The integration is the result of continuous coordination between MoRTH and MoEIT with technical support from National Informatics Centre and National e-Governance Division (NeGD).
DigiLocker: The Way Forward
Following the good response to the DigiLocker, the Government of India has already undertaken several measures for the future development. They include, National rollout of Digital Locker System, Identification of Government agencies and Departments to be on boarded on Digital Locker System, Setup of Apex committee, Core group, Digital Locker Management Office and Programme Management Unit as a part of governance structure, Identification of implementation agency or agencies for architecture, implementation and operations of Digital Locker System and Develop self-sustaining business.