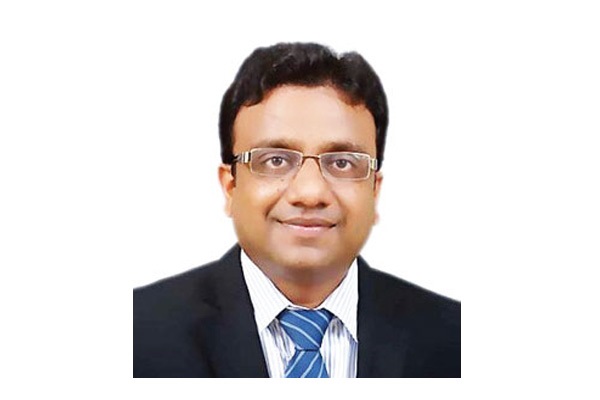 Remember some old sci-fi movies predicting the future of technology? Well, it's interesting to note that some of them are a reality today. Technologies like facial recognition, gesture-based user interface or paperless office have over the years travelled from the world of fantasy to the world of reality, writes Arpan Bansal, AVP, Head – Government COE, Newgen Software, for eGov magazine
In the present information age, digital drives us forward and to say that future of government is paperless makes all sense. To realise a paperless office, auto- mated processes is the key. E-office is a step forward towards paperless and automated administration. With an aim to significantly improve operational efficiency, bring transparency and better visibility in overall processes, a recent directive from PMO to all ministers is to go paperless. And, this has set the pace for e-office implementation across government departments.
Office to e-office
With a strong need for an e-office in various government departments, it's vital to know what you stand to gain. Some important administrative processes covered under e-office are:
E-file and Correspondence management: Files and correspondences play a major role in functioning of government departments. All critical decisions are predominantly dependent on timely approval of files. Hence, it's elemental to track and monitor these files. An e-office manages correspondences end-to- end, from creation to archival. With features like inbox for receiving DAK, maintenance of e-registers, collaboration, tracking and barcode integration, departments can automate file and correspondence movement, ensure secure archival and comply with regulations.
RTI Management: In case of a RTI request, time is crucial, as the authority is expected to reply within a time span of 30 days. E-office allows for handling such queries efficiently and timely. In cases where similar requests come from different people, the solution optimises information lifecycle in cost and time effective manner.
Knowledge repository: To leverage collective knowledge and experience of all officials, a knowledge repository is what government departments need. With a consolidated repository, inculcate an environment of learning by easily creating, archiving, retrieving and sharing knowledge using – Chat sessions, Discussion Forums, Q&A sessions and Schedulers.
Also Read: 5 Ways a Low Code Digital Automation Platform Can Transform Government Organizations
Committee and meeting management: With multiple committees formed, tracking and managing their renewal and expiration is a huge task. Scheduling meetings and keeping track of all decisions made can be easily managed with e-office. It facilitates by sharing status updates online, allocating responsibilities, writing minutes of meetings and driving open action items to closure.
Circular and note management: With hundreds of circulars being floated across departments, the solution manages all stages of a circular from creating, editing to archiving. The solution in a similar fashion helps create an auto- mated environment for creating notes, routing them for approval, writing/editing and tracking.
Legal case management: E-office manages and automates litigation and legal advice processes. It facilitates easy registration and tracking of court cases and legal advices.
Internal and external audits: The solution streamlines audit processes from capturing information across departments, analysing results to generating audit reports, etc.
All fine, but how? The key to a good sci-fi movie is its script. Similarly, for an e-office to successfully offer all the above administrative reforms, a robust Business Process Management (BPM) is the key. Government workflows exhibit some unique characteristics: they require high collaboration, adherence to SOPs and routing of documents for approvals. To realise such needs, choosing BPM as a platform can help in a number of ways:
Adaptive workflows: With BPM, create easy-to-use and flexible workflows based on your department's needs. In case, the workflow does not generate output as expected, it allows you to analyse and redefine workflows.
Seamless integration with content management system: Government processes are essentially document intensive. BPM offers easy integration capabilities with Enterprise Content Management (ECM), which serves as a one-stop-solution for handling paper and electronic documents. Further, imaging capabilities and on-mobile access allow scanning and sharing of documents anytime, anywhere.
Real-time monitoring and tracking capabilities: BPM offers an environment of continuous process improvement. The intuitive dashboards generate real-time and detailed reports facilitating – tracking and monitoring. This results in identifying any issues or bottle- necks in the processes, thereby, enabling better functioning of a department.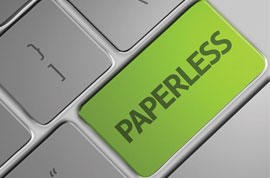 Manage large implementation with high volumes: In case of a statewide secretariat automation implementation which may involve transforming processes across multiple departments within a state, a system with con- currency capabilities for more than 5,000 users is needed. A proven BPM platform as foundation will enable e-office to gracefully take this load and also scale up if needed.
Going beyond just aping manual system An e-office system based on a robust BPM can meet existing business needs, but can it cope with future requirements? Use of new technologies can enable e-office to go beyond limitations of manual system and help government with following benefits:
e-office on mobile: The key to ensure better governance is mobility. With officials continuously on the go, a mobile application for e-office can ensure continuous connectivity and reduced approval cycle times. The mobile support should aid officers in decision making by allowing them instant access to their files.
Synchronising movement of physical files: An integrated RFID system can help in real-time monitoring and movement of files from one department to another, restricting illegal access and also synching its state with the electronic copy. This can be a huge security add to the existing system.
Managing rich content: As government goes digital, handling rich content, such as videos, interviews, pictures, etc., would be the need of the hour. A futuristic e-office should support such file formats and allow users to view videos through online streaming on their mobile apps as well.
Interoperability across depts/ministries: Currently, e-office implementation is department or ministry-specific. But the future would demand for an extensive integrated eco- system. File exchange between ministries or departments would not depend on physical or email based communication, as the open standards and protocol would allow for seamless information exchange across systems.
Advanced security measures: As government goes digital, there is a pressing need for more secure systems. An advanced e-office system, as compared to a manual system, can ensure better security with capabilities such as – restricted access, digital signature, encryption, etc.
Easy-to-use interface: One of the major reasons for slow adoption of e-office concept is that government employees find it difficult to transit from traditional paper-based noting and commenting environment to a computer- based environment. A modern system offers user-friendly solutions such as a digital writing pad or allows using an audio/video recording for recording your decisions.
Paperless is the future and should be adopted at an early stage to reap its benefits. With government opting for change management, there is a need to deploy systems addressing current business needs and also make scalable to fulfil future requirements. With a BPM system as your foundation, it helps you connect your systems, processes, people and things..