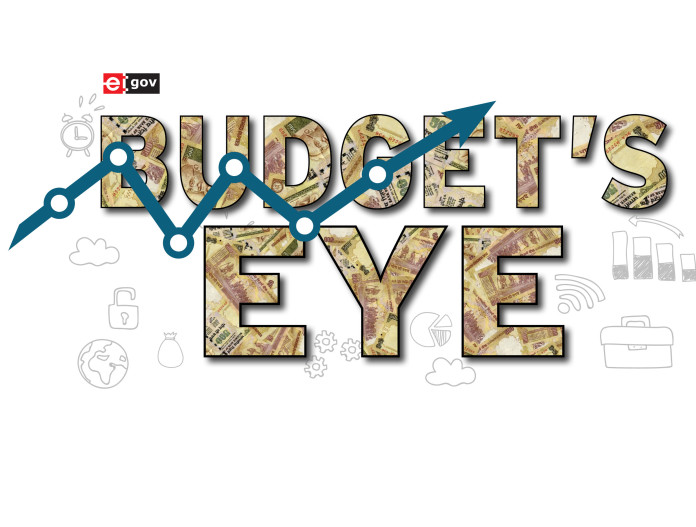 The extent and efficacy of a governance design can be ascertained to a great extent by its budgetary provisions. The key heads, their due clustering, prioritisation and financial allocation somewhere signal the intent and direction of the Government of the day which generally gets missed out in the complexity of day to day functioning. Budget can thereby be considered as a key reference document for measuring the Governance agenda lying ahead.
eGov Magazine has therefore attempted to go deep and read between the various fine lines interpreting them in due synchronisation with the larger agenda for Good Governance. Hope the readers would find it interesting & engaging.
EXPENDITURE CLUSTERS

The 98 odd Departments of Government of India were clustered into a set of 11 closely knit constellations with the objective of presenting a top of the mind commentary on the broader functions of the government at large.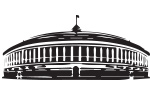 GOVERNANCE ESTABLISHMENT subsumes a whopping 58% of the total budgetary allocation amounting to over ₹11,18,392 Crore. This cluster comprises of the Ministries/Departments of Home, Defence, External Affairs majorly apart from the entire spectrum comprising of Corporate Affairs, Law & Justice, Panchayati Raj, Parliamentary Affairs, Personnel, President, Parliament, Statistics & Programme Implementation as well as grants to the Union Territories. So much so far the establishment cost of the nation state.
Interest Payments of the order of ₹429,669.95 Crore or 22.43% of the Budgetary Allocation makes our Public Financing an interesting spectacle. The Government remains in a perpetual debt cycle both for the excesses of establishment and inefficiencies in administration.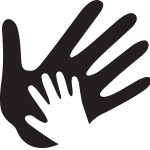 WELFARE constitutes the next in priority with an allocation to the tune of 9.82% of the total budgetary allocation amounting to ₹1,88,048.59 Crore. The Ministries/ Departments of Consumer Affairs; Food and Public Distribution; Housing and Urban Poverty Alleviation; Labour and Employment; Minority Affairs; Social Justice and Empowerment; Empowerment of Persons with Disabilities; Tribal Affairs; Women and Child Development; Youth Affairs and Sports do fall into this cluster.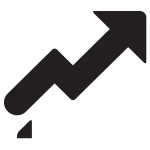 DEVELOPMENT makes for 6.80% of the total budgetary allocation amounting somewhere to the tune of ₹1,30,318.19 Crore. The Ministries/ Departments of Development of North Eastern Region; Drinking Water and Sanitation; Rural Development; Land Resources; Urban Development and Tourism constitute this cluster. ₹1,15,160.59 or 6.01% of the Budgetary Spending is allocated to FOOD comprising of Ministries/Departments of Agriculture, Cooperation and Farmers Welfare; Agricultural Research & Education; Animal Husbandry, Dairying and Fisheries; Fertilizers and Food Processing Industries.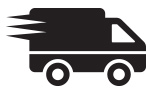 Creating infrastructure for efficient TRANSPORTATION happens to be one of the important national priorities and consumers to the tune of ₹1,07,097.68 Crore or 5.59% of the budgetary spending. Ministries of Civil Aviation Road Transportation and Highways; Shipping and Railways
represent this expenditure cluster.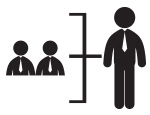 Fending for the Natural as well as HUMAN RESOURCES of the nation cost to the tune of₹85,149.83 Crore or 4.45% of the total budgetary allocation. Ministries/Departments of Culture; School Education & Literacy; Higher Education; Skill Development and Entrepreneurship; Water Resources, River Development and Ganga Rejuvenation; Environment, Forests and Climate Change form the core of this segment.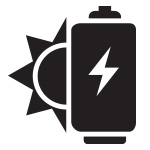 Creating & sustaining the ENERGY Sources for the nation costs ₹58,492.6 Crore or 3.05% of the total budgetary spending. The Ministries/ Departments of Atomic Energy; Coal; New and Renewable Energy; Petroleum and Natural Gas and Power comprise of this deck.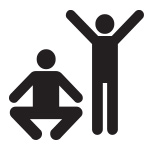 Keeping the national HEALTHY costs ₹39,743.95 Crore (2.08%). Ministry of Ayurveda, Yoga and Naturopathy, Unani, Siddha and Homeopathy (AYUSH) Pharmaceuticals Health & Family Welfare and Health Research are entrusted with this responsibility.
A modern society needs the backbone of COMMUNICATIONS. A significant investment to the tune of  ₹34,851.85 Crore (1.82%) goes in maintaining the Ministries/Departments of Posts; Telecommunications; Electronics and Information Technology and Information & Broadcasting.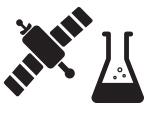 The frontiers of SCIENCE & TECHNOLOGY keep a nation ahead and to meet the next age challenges. Government of India thereby spends a sizeable ₹19,534.59 Crore (1.02%) in maintaining the Ministries/ Departments of Earth Sciences; Science & Technology; Scientific & Industrial Research; Bio-Technology and Space.
Transforming Natural Resources & Human Resources to productive products & services for human consumption need an industrialized economy. The Ministries/Department of Micro, Small and Medium Enterprises; Mines; Chemicals & Petrochemicals; Commerce; Industrial Policy & Promotion; Heavy Industry; Public Enterprises; Steel and Textiles concerning INDUSTRY have been allocated a significant ₹18,270.51 (0.95%) of the budgetary spending.
SECRETARIAL ECONOMIC SERVICES

A specific account head number 3451 has been created to cover the direct administrative Cost of Governing a particular Ministry/ Department of the Government. On a closer investigation such administrative costs are scattered here there and everywhere which manifest themselves only on a closer scrutiny. It would have been a worthwhile exercise to co-relate the number of employees associated with each of these Ministries/Departments along with the major sub-heads of expense covered under Secretarial Economic Service.

Out of the 98 Ministries/Departments only 81 of them report it explicitly in their demand note. The remaining ones either don't qualify for this or don't do it explicitly for tactical reasons.

♦ ₹6,439.13 Crore go in administering the 81 Ministries/Departments of Government of India
---
♦ ₹79.5 Crore is the average administrative expense of a Ministry/Government of India.
---
♦ Leaving aside the tactical Ministries of Defence & External Affairs Department of Telecommunications top the list of maximum expenditure on Secretarial Economic Services with an allocation of ₹363.41 Crore .
---
♦ It's close counterpart Department of Electronics and Information Technology would spend to the tune of ₹105 Crore for running its administrative affairs.
---
♦ ₹549.58 Crore is the explicit amount which the Ministry of Finance spend under administrative head. This is over and above the expense allocated for Direct (₹5,387.00 Crore) & Indirect Tax (₹5,340.00 Crore) Collection.
---
♦ Department of Economic Affairs & Department of Revenue have a free flowing influx of administrative expense with ₹182.42 crore and ₹181.06 set aside respectively. Department of Expenditure has an administrative expenditure of the similar order matching to the tune of ₹109.74 Crore .
---
♦ Department of Financial Services (₹36.36 Crore) & Department of Social Justice (₹35.79) and Empowerment spend the same amount on administrative count with a minor variance .
---
♦ If the budgetary allocation of ₹3,664.73 Crore to Indian Audit and Accounts Department is also considered, Ministry of Finance tops the list on administrative expense to the tune of ₹15000 Crores .
---
♦ Ministry of Corporate Affairs spends to the tune of 46% of its budgetary allocation on administrative expense. Interestingly its IT spending on developing a robust Corporate Data Management System is a meagre ₹10 Crore .

eGov View: Could this whopping administrative spending be normalized by incorporating technology? Like the cardinal principle of limiting Fiscal Deficit, can there be a similar limitation on the administrative expenditure across Ministries/Departments.
*****************♦♦♦♦♦♦♦♦♦♦♦♦♦♦♦♦♦♦♦♦♦♦♦♦♦♦♦♦♦♦♦♦♦♦♦♦♦♦♦♦♦♦♦♦♦♦♦♦♦*******************
FACT FILE
48.5% or ₹8932.00 Crore of the Budgetary Allocation of Department of Telecommunications goes into servicing Pensions
₹13, 827.05 is the Gross Receipts of the Department of Posts from its nationwide operations which is not even enough to cover its overall bill of Pays and Allowances to the tune of ₹14, 531.00 Crore. Adding the Pension bill of ₹6572.86 Crore leaves the department entirely unsustainable.
India Post Payments Bank consumes a budgetary spending of ₹150 Crores
OFC based network for Defence Services consume a significant ₹2432.00 Crores.
Ministry of Urban Development is the only ministry amongst the 98 odd ones which has laid a special emphasis on computerization of its secretariat and other workflows. It's the only Ministry which maintains a special Printing & Stationary Head and spends a handsome ₹300 on the same.
₹5 Crore is the allocation made to the creation of Urban Information System(NUIS) HRIDAY has the highest allocation under Capacity Building, IEC and Administration pegged at ₹30 crore. It's a paltry  ₹15 Crore under AMRUT and ₹8 Crore under Smart Cities Programme considering the sizeable allocation to the programme component to both these programmes.
₹800 Crore go to maintain the digital backbone of Government Agencies through National Informatics Centre (NIC)
A similar amount of ₹800 Crore makes the Unique Identification Authority of India (UIDAI) ticking.
Standardisation Testing and Quality Certification (STQC) consumes ₹112.00 crore to further its mandate at DeitY.
India Spends  ₹70.00 on Cyber Security Authority.
The much highlighted Digital India Programme has a mere allocation of ₹1285 Crore.
₹365 Crore of which shall go in Manpower Development. What kind of Manpower Development would this allocation do remains to be seen, however.
eGovernance Projects have been allocated  ₹420 Crores.
National Knowledge Network would consume  ₹250 Crores.
₹70 Crores would go towards Promotion of Electronics and IT Hardware Manufacturing while a meagre  ₹5 Crore have been alloted for Promotion of IT/ITeS Industries and  ₹3.10 Crore would go for Foreign Trade and Export Promotion
Strikingly  ₹122.00 Crore have been allotted for R&D in IT/Electronics/ CCBT.
Assistance to Autonomous and Other Bodies under DeitY including C-DAC, C-MET, SAMEER, NIELIT, MLA have been allotted  ₹148.76 Crores
Ministry of Personnel, Public Grievances and Pensions has no expenditure head under the name of Pensions. It however has a head naming Administrative Reforms & Pensions which has been allocated  ₹45 odd crores may be to administer the pension management systems
The Pensions head rests with Ministry of Finance with a total allocation of  ₹31,070.00 Crore.
The clubbing of expense head under Central Inofrmation Commission, RTI & Public Enterprises Selection Board at  ₹43.89 sounds interesting.
eGov View:: The expense head of Public Enterprises Selection Board could have been clubbed with that of demand note of Department of Public Enterprises.
The spending on Central Administrative Tribunals at (₹133.67 Crore) exceed that of the total expenditure incurred on Rajya Sabha Members (`122.96 crore)
Rajya Sabha Secretariat spends more (₹250.82 Crore) than what is spent (₹122.96 Crore) on its on its 250 odd members. Similarly for Lok Sabha Secretariat which spends `337.80 Crore significantly higher than what goes in serving its members (₹283.50 Crore).
 ₹600.00 Crore has been allocated to India Aspiration Fund (IAF) for Start-Up Companies which has been housed under the Department of Financial Services rather than getting attached to Ministry of Skill Development and Entrepreneurship.
Investigative Arm  ₹727.75 Crore go in running the Central Bureau of Investigation (CBI)
The striking part is its clustering under the head of Recapitalisation of Public Sector Banks and others. A progressive initiative clubbed with a legacy issue doesn't sound prudent as far as the sentiment is concerned.
 ₹1 lakh is the smallest budgetary allocation under the expense head of Grants to ICICI Bank for EAP (Item 3.04 under the Demand Note 30 concerning Department of Financial Services)
₹1180.90 crore worth of Social Security and Welfare is hidden in the annals of Department of Financial Services
₹2460.58 Crore is the cost of maintaining Indian Missions & Embassies across the Globe.
India AID programme to countries across the globe amounts to a significant ₹7570.62 Crore
₹65.11 Crore is the amount which goes in affairs concerning the Official Language. This is over and above
A Special Diplomatic Expenditure to the tune of `1870 Crore goes in maintaining India's global diplomatic relations which is higher than the spending allocated for Disaster Management in the country which is pegged at  ₹1579.75 Crore.
The country still pays its tribute to the Freedom Fighters by spending a considerable  ₹760.16 Crore under the Home Ministry.
The budgetary allocation to that of the Office of Principal Scientific Advisor is housed under the Cabinet and is pegged at  ₹4.60 Crores.
 ₹70,184.58 Crore is the amount spent on ensuring law and order in the country under the aegis of Ministry of Home Affairs.
₹60.00 Crore have been allocated for the Mission Mode Project on Immigration, Visa and Foreigners Registration and Tracking (IVFRT)
Crime and Criminal Tracking Network and Systems (CCTNS) gets  ₹65 Crore for its furtherance.
Intelligence Bureau gets an handsome amount of  ₹1410 crore. Compounded with that of ₹45 Crore allocated to National Intelligence Grid, it makes a significant public investment.
₹189.88 crore is what is spent on the running of Supreme Court of India