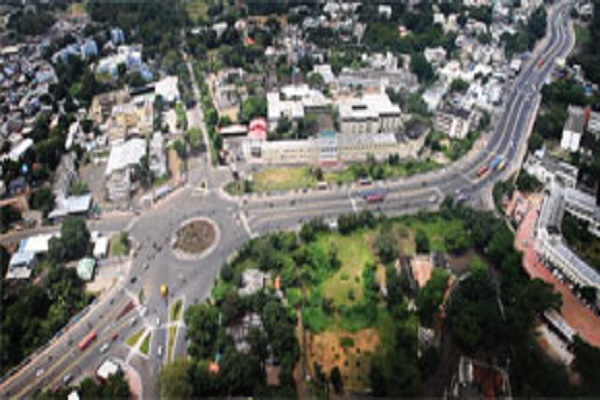 As the first stage of the Smart City Challenge has already begun, every city is busy preparing smart development plan for themselves. Bhopal, the largest city in Madhya Pradesh, which already boasts some of the features of a world-class city, has taken some early initiatives, thanks to the local civic body and the administration, writes Arpit Gupta of Elets News Network (ENN)
In line with the 100 Smart Cities mission initiated by Prime Minister Narendra Modi, India is well on its way to developing high-tech cities. Irrespective of the fact that the Ministry of Urban Development has already released a list of 98 cities for the Smart Cities project, to date, more and more small and big cities are making efforts to make a difference through their smaller but special initiatives.

As described by Union Minister of Urban Development M Venkaiah Naidu, the essential components of Smart Cities would be ITenabled public services, clean water, clean air, assured power supply, efficient public transport, affordable housing, cost-efficient physical, social and institutional infrastructure, quality education, cheaper health care, dependable security, entertainment, sports, robust and high-speed interconnectivity, fast and efficient urban mobility, etc.
Notably, Mumbai, Kolkata, Lucknow, Bhopal, Jaipur, Ranchi, Bhubaneswar and all Union Territories, among others, have made it to the list. The top scoring 20 cities among the 100, based on the second-stage evaluation, will be extended financial support of `200 crore each during this financial year. The Government has also invited private firms, developers and builders to contribute to accomplishment of the mission, both physically as well as financially.
One of the tier II cities standing out among most others in terms of quality of life happens to be Bhopal — the City of Lakes. Many visitors over the years have opted to become settlers of the city today, in which its civic facilities have played a crucial factor, thanks to the efficient services being offered by the local municipal body.
She Lounge initiative has been undertaken by the BMC to provide comfort and convenience to the women shoppers or working females in the cities when they are out for different kinds of activities. We are creating very specialised and sophisticated kind of toilets for ladies in different parts of the city
Bhopal Municipal Corporation
Amid talks of smart cities, the Shivraj Singh Chouhan-led Madhya Pradesh Government remains committed to develop every city of the State as a Smart City. The Capital city of Bhopal, which has already entered the Central Government's to-be-developed smart cities list, boasts of a number of initiatives of a modern city. One of these noteworthy initiatives is 'She Lounge' of the Bhopal Municipal Corporation .
The Corporation is geared up to develop as many as eight air-conditioned She Lounges for the women shoppers or working females. The idea is to provide them a safe place to rest in various parts of the city as and when required. The locations proposed for these lounges include New Market, Bittan Market, Polytechnic Square, 10 Number Stop, MP Nagar, and MP Nagar Zone I and Zone II.
Talking about the She Lounge initiative, Tejaswi S Naik, the BMC Commissioner, told Elets Technomedia, "Bhopal has been selected under the Union Government's 100 Smart Cities programme. In keeping with the rising expectations of the citizens, She Lounge initiative has been undertaken to provide comfort and convenience to ladies in the cities when they are out for different kinds of activities. We are creating very specialised and sophisticated kind of toilets for ladies in different parts of the city."
The State Government has already launched action plans and projects for GIS Mapping, e-Municipal Corporation, improved sewage systems, Housing for the Poor, infrastructure development, water supply etc., which could help Bhopal grow into a Smart City.
Speaking about the services of BMC, Bhopal Mayor Alok Sharma said, "The civic body has decided to take opinions of local residents, such as senior citizens, NGOs, bar councils and chambers of commerce, among others, to make Bhopal a real Smart City. The decision to consult residents has been taken, as they know Bhopal better than anybody else."
The suggestions/objections of the people on the guidelines for making the Bhopal smart is of utmost importance and would be kept in mind while creating world-class infrastructure in the city, he added. "Public participation is the need of the hour. For instance, if residents of a certain ward generate 50 per cent fund for any project, BMC would pump in another 50 per cent to complete the project meant for public convenience."
Example to Emulate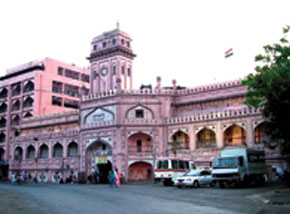 Surat Municipal Corporation (SMC): It has developed a mobile app 'Surat Action for Augmenting Livelihood' (SAFAL) that acts as a bridge between service seeker and service provider. This app provides an employment opportunity to people possessing various skills, especially from the unorganised sector.
Chief Project Officer of SAFAL initiative SMC RC Patel says, "If downtrodden people of a city remain deprived, the city can never be smart. We have designed the SAFAL app keeping in mind the upliftment of labourers and unorganised sector workers. A service seeker can search for service provider based on the skill they are looking for and the vice versa." This application has complete data of plumbers, electricians, labourers, etc., online and connected with a call centre.
Some other noteworthy initiatives of SMC include Sitilink Surat Bus Rapid Transit System, using LED in street lights and water recycling through tertiary plants.
As the people are talking about creating smart cities, providing basic amenities to the citizens from the lowest strata should be kept in mind and that is what BMC is looking forward to, according to Sharma. The Corporation is planning toilet and water connections to each household to make people's lives better. Toilets are going to be built soon to completely stop the practice of open defecation.
Talking about the transportation facilities in the City of Bhopal, BMC Additional Commissioner Sanjay Kumar said that the Corporation is also encouraging people to use non-motorised transport, i.e. cycles, to keep the city clean and help in reducing the pollution. Cycle tracks for the riders are being developed for the purpose, he said.
Additionally, the civic body is also trying to strengthen the Bus Rapid Transit System  corridors network, so that people start using public transport efficiently. Many key colonies are being linked with BRTS and service lanes are being developed to strengthen public transportation mode.
"BMC is trying to ensure that more and more people start commuting in city buses to reach their destinations. For this, more parking lots would be built across the city, so that people can park their vehicles at the nearest BRTS station or Metro station and catch buses/Metro trains," Kumar added.
If everything goes as planned, BMC would like to make a small stretch of the city a beautified and well developed cluster under the PPP mode on the lines of Gujarat's Surat city. Facilities like, door-to-door garbage collection service, night sweeping and development of service lanes would be ensured. That apart, a mega food court would also be developed in Bhopal, as it lacks the one. Many big cities do have food courts where people can go and rejoice every kind of food at nominal prices.
Given the kind of initiatives being undertaken and efforts made by BMC, it looks only a matter of time when the City of Lakes would stand out as a role-model for other cities to emulate.
Footsteps to Follow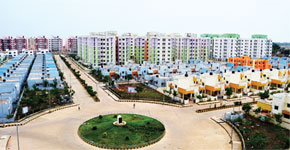 Naya Raipur Development Authority (NRDA)
The new capital city of Chhattisgarh, Naya Raipur, 18 km from Raipur, is a dream come true for the people of the State. Spread over approximately 20,000 acres and is expected to house 560,000 inhabitants by 2031, Naya Raipur is being developed in three phases. It will have a Bus Rapid Transit System (BRTS) corridor for smooth public transport and offer free wi-fi connectivity across bus stops, parks, office areas and educational institutions.
NRDA Chairman N Baijendra Kumar says, "We are focusing on Smart Utilities, that is, SCADA-enabled (Supervisory Controlled and Data Acquisition) for 24X7 water supply, electrical distribution network, underground drainage system, solid waste management and city surveillance. Besides, IT-enabled transport and land management system, a common Command and Control Centre will also come up for smooth running of NRDA."
Moga Municipal Corporation (MMC)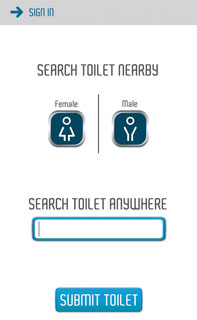 Spotting decent toilets is not an easy task even in metros, leave aside the smaller cities. But Moga, a small city of Punjab, is set to outshine the bigger ones, too, with its innovative one-of-its-kind mobile app— Swachh Bharat Toilet Locator—that displays a list of nearby public toilets.
The toilet locator is an IT-enabled public utility app, helping one locate toilets, especially those not familiar with the city. It is the brainchild of an IAS couple in Punjab — Moga Municipal Commissioner Vipul Ujjwal and his wife Sonali Giri, the Faridkot Additional District Commissioner. The toilet locator app is going to be launched soon. The move is also aimed at free Moga municipal area of the menace of open defecation.
"We are in the process of collecting data of 50,000 toilets. It will have easy and gender-specific search and users can also submit their feedback. We will get the national launch of app soon with the help of Ministry of Urban Development," Ujjwal says.