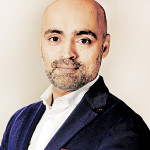 Mehul Lanvers Shah
Managing Director, Hannover Milano Fairs India
The core objective of a smart city is to make the urban system efficient, costeffective and sustainable using technology. While this initiative is a great vision for our country, the question of viability does arise eventually. At present, there are around 1609 cities in India of which only 10 cities have the status of metropolitan area and these have their own share of challenges in terms of infrastructure related to transport, bandwidth, et al. Having said that, it would take decades to build a new smart city. Therefore, smart urbanisation will have to start from existing cities.
---
Vineet Kshirsagar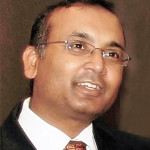 Senior Director and Group Head- Government Businesses, Oracle
The Smart city is a great vision from our Hon'ble Prime Minister. It is viable in the Indian context because the need for the same is very high at present, keeping the vision in mind in terms of how do you leverage the infrastructure and have a smarter usage of the same. However, there are a lot of challenges which need to be overcome and that's where we need to work hard. Also, in overcoming these challenges, technology can play a very huge role and that is where we believe, as a company, we can provide a lot of solutions for it.
---
Kaushal Dalal
Managing Director, FireEye India
An advanced cyber security framework needs to be an intrinsic part of the DNA of the Smart Cities project. Enabling embedded technologies and leveraging the Internet of Things in city infrastructure brings forth risks that need to be managed to ensure public safety. Many organisations in India aren't able to defend themselves today, and this introduces business risks, national security concerns, and public safety risks. India needs to improve its cyber defence capabilities. The first step is raising awareness. Greater awareness drives more organisations to adopt technologies which help them detect and respond to advanced attacks.
---
Sanjeev Gupta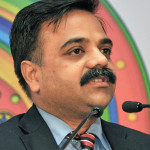 Managing Director, Health & Public Services, Accenture
A Smart City is the one that effectively delivers public and civic services to citizens and businesses in an integrated and resource-efficient way while enabling innovative collaborations to improve quality of life and help grow the local and national economy. Accenture has developed an integrated approach and offerings in the intelligent city space. Our proven capabilities across the intelligent cities, from strategy to design to implementation, is what sets us apart.
---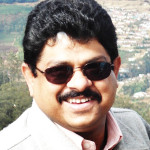 N Baijendra Kumar
Chairman, NRDA and ACS, Govt of Chhattisgarh
A Smart City is a hassle-free place where people can avail all basic facilities and live an easy life. We started developing Naya Raipur as a Smart City before the '100 Smart Cities' project emerged. We are well on track to make Naya Raipur the first Smart City of India. The Naya Raipur Development Authority (NRDA) intends to come up with a city run on state-of-the-art technologies for better delivery of citizen services.
---
Paul Coates

Vice President, Channels, Asia Pacific and Japan, Riverbed Technology
In its bid to transform the country's urban landscape, 100 Smart Cities is one of the most promising projects by the Indian Government. The ICT solutions have inevitably emerged as key tools required for the transformation. The use of integrated technology platforms that are easily accessible across various devices is certainly crucial to provide access, transparency, speed and participation in public services.
---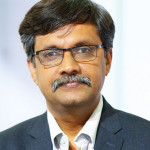 Srikanth Gopalakrishnan
Vice President-Product Management, SAP Labs
SAP's 'Urban Matters' programme is based on the idea that improving livability, simplifying government and nurturing local economies are at the root of a sustainable city. So, the concept of Smart Cities is not new to SAP and we have been actively working in this domain for some time with the aim of helping governments deliver efficient governance.
---
M N Vidyashankar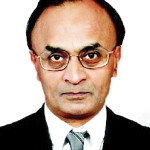 President, India Electronics & Semiconductor Association
Smart city is a city using information and communication technologies to improve the quality and standard of urban services. It offers enhanced facilities to the citizens in terms of technology at a reduced cost, and also engages the citizens effectively. Sectors that have been developing smart city technology include government services, environment, transport and traffic management, energy, health care, water and waste, etc.
Follow and connect with us on Facebook, Twitter, LinkedIn, Elets video