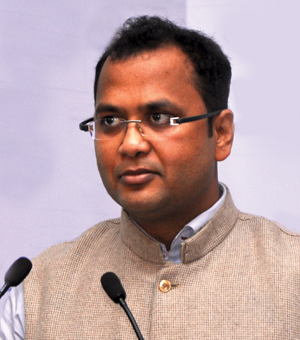 Ganga Kumar, MD, Bihar State Building Construction Corporation Ltd
When we talk about smart cities, we perceive the amalgamation of the links and activities required for sustainable growth, economic prosperity, optimum utilisation of resources, natural resource management, traffic management and several other factors. All this contributes to smart and seamless operations of a city. The infrastructural development, which is of utmost importance, needs careful observation. Our department is working on some turnkey projects, which are based on the grilled building concept and several other factors that are directly and inclusively responsible for establishing smart cities. For the construction of any smart building, minimisation of cost, smart utilisation of space and resources, and sustainability and inclusive growth is called for. For building projects that are over Rs. 50 crore, the green building concept has already been adopted, and some private players have been roped in. These buildings now need to be covered with effective and advanced communication and security system and structural health monitoring system.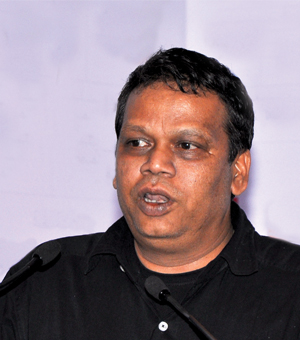 Loknath Behera, Additional Director General, Kerala Police
Kerala Police has an intelligent transport system where we use ICT to the hilt. ICT has transformed the transport sector. Unlike in the past, now there is a smart card type driving licence similar to a credit card with some information embedded on it. It can be read on smart card reader. In Kerala, and some other states of India, the driving test is now done in a computeraided in simulated environment. It better assesses an applicant's driving skills, thus, reducing chances of accidents on roads. The new Road Safety Act to be presented in parliament has provision as that there will be only state level DL licences, and for the inter-state level driving, one would have to seek approval from a central or federal agency. This is because a person living in a hilly area may not have suitable skills to drive in plains.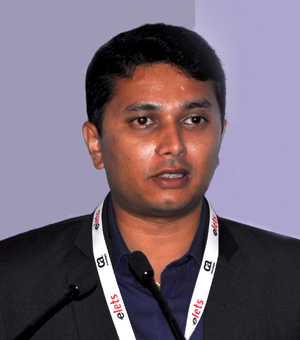 Tejaswi Naik, Municipal Commissioner, Bhopal Municipal Corporation
Smart cities concept is yet to arrive and crystallise. If the definition of smart cities is to get everybody on the digital bandwagon, then Bhopal as a city qualifies to be a smart city as ERP solutions are implemented in the municipal corporation. The steps of the Government of India with regard to digitalisation since the year 2000 has created a common platform of information, though we are still not able to completely leave behind the manual methods used since ages in the country. Various successful projects in Bhopal like online building permission system, GPS-enabled bus services and soon to come Wifi connectivity project in Bhopal will help better address public grievances, and better manage sewage systems, garbage disposal, etc. A smart city cannot be built if the expectations of people are not met.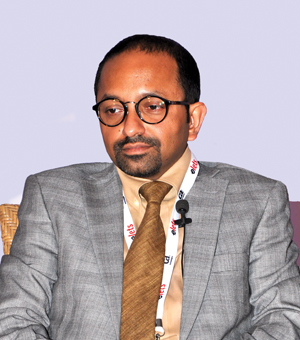 Ravi P Gupta, Head-IT Group, Delhi Integrated Multi-Modal Transit System Ltd
DIMTS has tried leveraging the information communication and telematics systems to provide end-toend solutions for any particular projects with regard to smart transport. The smart transport project is all about advance systems like traffic monitoring device and parking detectors, along with smart congestion management systems. After smart application design and approvals, the next step is to analyse the data and deliver it to the consumer to help them make a decision. The Android App created by DIMTS called NextBus gives information regarding the estimated time of arrival of buses, route details, locations of bus stops, trip planner, tracking of buses on a route and more on a single click.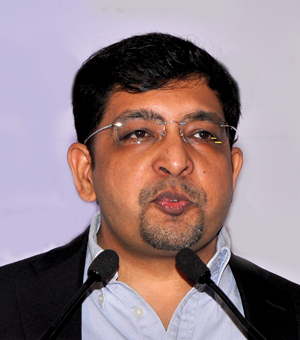 Avinash Mathur, AVP & Head-Marketing, Vodafone Business Services
No doubt, smart cities will come as a result of partnership between private and public sector. More and more population around the globe is shifting around cities, and as the transition is taking place from the rural to urban areas, it is forecast that by 2050, nearly 75 percent of the world's population will be living in cities. With growing population flocking to emerging as well as existing cities, there is a pressure on the resources and infrastructure of the cities, and therefore, smarter cities are the need of the hour. The Digital India initiative, in an expanding urbanisation scenario, seeks to fulfil citizen's expectations. It is one of the key points that will make our cities more mature and effective. Vodafone made an innovative effort in mobile application in Germany. It helps people know about the available parking spaces through various machines at parking spots having SIM cards. The traffic monitoring devices available to citizens in the UK and the smart cards that will deduct toll from the prepaid account of a person in Dubai are some another examples of technology that explains how technology can transform the exiting cities into smart cities.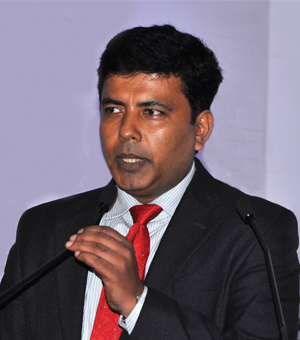 Madhukar Pandey, Inspector General, Maharashtra Police
CCTV is very useful in post-incident investigation, surveillance, securing evidence, vital installations' security and maintaining law and order in general. Mumbai Police has a traffic-oriented network of 105 cameras, which are used to monitor the city traffic in control rooms. Though we are using several other technologies like Cloud sourcing of data and citizen feedbacks, this camera network exists. Also, through an ongoing project of installing 5,000 cameras across the city, we are anticipating to control the crime rate in the city. With the aid of NASSCOM, Mumbai Police has established a Social Media Lab, which basically analyses the posts in social media. e-Transport is a mechanism that helps us track registration, driving licences and other authentic details through a centralised database, basically operated by the RTO s in the city.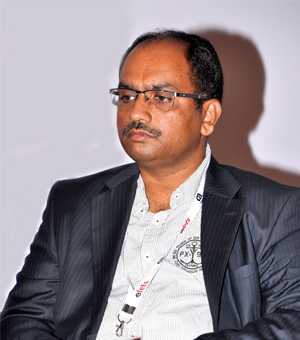 K V Ganeshbabu, Vice President, Gujarat International Finance Tec-City (GIFT)
This smart city project was christened as GIFT by former Chief Minister of Gujarat and current Prime Minister of India Narendra Modi as he wants to gift it to the nation. The financial and technological aspects of the project operate under the PPP model. Located on the outskirts of Gandhinagar and 12km away from Ahmedabad airport, GIFT is spread over 886 acres of land, with constructions covering an area of 62 million sqft, of which 67 percent will be commercial, 22 percent will be residential and 11 percent dedicated to social infrastructure.
Follow and connect with us on Facebook, Twitter, LinkedIn, Elets video