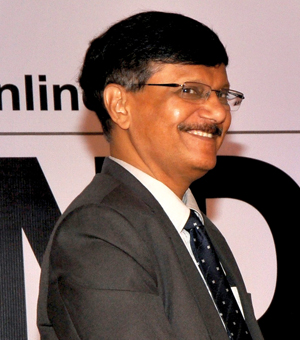 K P Bakshi, Additional Chief Secretary, Planning, Govt of Maharashtra
Working of e-Governance requires a lot of public confidence with respect to quality, transparency and speed. This can be solved by implementing the right type of technology solutions. One of the major hurdles is implementation of new technology in a short span of time. Technology is changing rapidly and the governmental procedure for the appointment of a consultant is a time-taking process. By the time they are ready with the panel of consultants, the technology changes and there is no use of those consultants. There again, changes in technology and lack of clarity in specifications bring hurdles to the implementation of technology immediately. For example, Mumbai is proposed to be linked through 6000 surveillance cameras. At the time of deciding upon the specifications of the CCTV cameras, IT Dept and the user department (Police Dept) would give two different sets of opinions. Arriving on a unanimous decision takes a long time, and by the time it happens, the technology is replaced by a newer one in the market with an altogether different set of specifications. This is just one example as similar problems can be found with small and big projects around the country.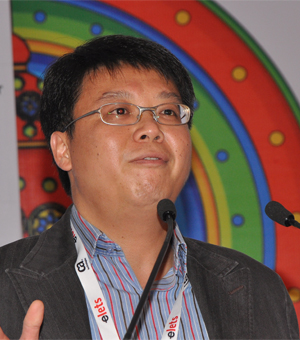 Zeck Liam, Director of Technologies, Asia Pacific & Japan, Akamai Technologies
Akamai brings ideas and strategies for big companies in terms of future technologies and provides e-services accordingly. Our role lies around the estimated web performance or application performance and web security. Web experience for situations like filing online taxes at the cutoff time can put huge pressure over server traffic and bring the entire system to a halt. Web security is also crucial, as by 2020, 30 billion devices would be on the Internet. There could be intensive cyber attacks from various devices connected through the Net. In such a scenario, Akamai, a global distributed platform for streaming and data sharing in 92 countries with 150,000 servers in 800 cities and 2000 networks, provides the largest cyber security network to ease such situations.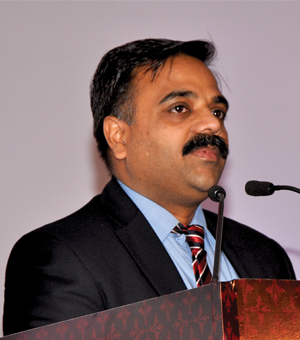 Sanjeev Gupta, Managing Director, Health and Public Services, Government Relations and Corporate Affairs, Accenture India
India is today transforming through the communication and telecom revolution, and this intensive technology penetration offers great job opportunities. A job created by technology offers three times greater opportunities to related services. The telecom potential can be measured from the fact that 200 million SMSs were used in the recently held Lok Sabha elections and they changed the seat calculations by 16 to 20 percent. However, in the interior areas of our country, services are still offered physically. But what is needed is an effective and efficient use of technology, so that a job, which would take 24 days if done physically, is accomplished within 24 hours using IT tools.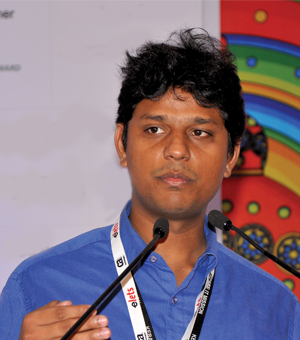 K Mohammed Y Safirulla, Director, Kerala State Information Technology Mission, Government of Kerala
e-Governance is transforming services in the state and elsewhere. Now those are delivered through three important pillars: core data infrastructure, core set of services and common services. Core infrastructure consists of state date centers, SWAN (State Wide Area Network), National Knowledge Network, National Optical Fiber Network and their integration. It also includes core services centers like Akshaya, etc. The second includes eProcurement, eDistrict and other service delivery gateways, while the third pillar includes employee payrolls, e-mailing services and various citizen centric services from the government. With e-Governance in implementation, the government departments do not need to think about where to update the data, how to design the services, etc. They just have to tell about their requirements, and the services would take care of their needs. For citizens, these initiatives offer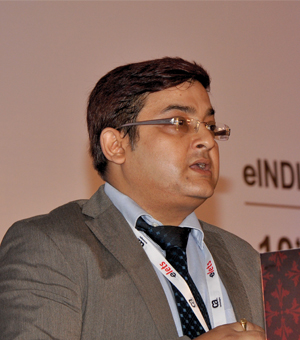 Shashank Thapliyal, Director Sales – Government Vertical, EnterpriseDB
Strategic application of knowledge and innovative use of available technology is required to provide governance services to all sections of the society. We can use technology for smart governance. The concept revolves around technology for facilitating better planning and decision making. Electronically-delivered citizen-centric services through Common Service Centres (CSCs) have worked well in the context of India. Mobile governance is also picking up fast. ICT has emerged as an important decentralisation agent. The road ahead is to create a participatory, transparent and collaborative environment enabling citizen-centric governance. EnterpriseDB deals in Postgress SQL, the most widely used open source database to cater to the open source database requirement of organisations.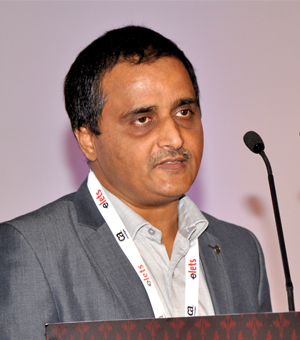 Rajib Ranjan, DGM, ICICI Bank Ltd, New Delhi
As India's leading private sector bank, we have partnerships with different PSUs and extending great cooperation to them in their various e-Governance programmes and schemes. The next step to look at is how ICICI bank and government move ahead in different sectors in e-Governance modules. India is about 1.2 billion people and their aspirations. We wish to help them achieve aspirations of their life from the time of birth and through their entire life cycle — be it education, health or other services in the public domain, whether free or paid. We as a service provider help the industry process those payments and more importantly to reduce the overall cost of services.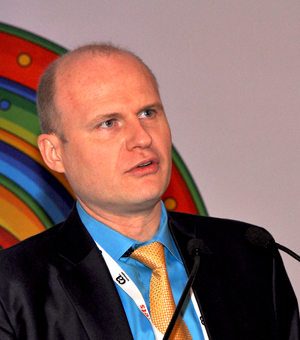 Oleg Petrov, Senior Program Officer, Transport & ICT, World Bank
The World Bank has been a major partner of the Government of India in various government projects. In recent years, the landscape of public sector reforms has transformed through the introduction of e-Governance. The entire reforms activity centers around two transformations – data revolution and digital governance, respectively. The term data revolution was coined by the UN's high-level working group in the context of preparation of next round of millennium goals for sustainable development, which requires access to data and information in sectors like health and education. The UN General Secretary is a great champion of the data revolution and has convened a high-level advisory group that has just published a report on the role of technology, the key enabler of this data revolution.
Follow and connect with us on Facebook, Twitter, LinkedIn, Elets video