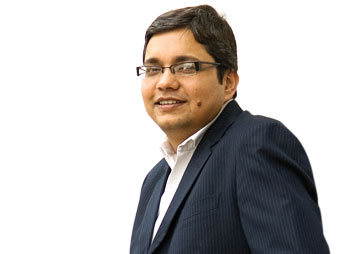 The nation today is looking up to the newly-installed Narendra Modi Government with eyes full of hopes and aspirations. And, the new Prime Minister through his initial moves also seems to be suggesting that he is here with a purpose – that he is going to leave no stone unturned to realize his vision of good governance by ensuring a higher level of participation of the policy makers as well as the ones executing these policies.
The Modi-led party in power – BJP – has been underlining the importance of "maximum governance with minimum government" since even before it actually catapulted to the seat of power. This vision can be best given life through the system of e-Governance. That being the reason, in this issue, we have tried to find out the state of e-Governance in India as also the level of penetration in the various central ministries, and the road ahead for it from none other than the policy makers themselves.
The Government of India, in order to increase the penetration of e-Governance and facilitate better delivery of services, has been taking to new-age technologies such as Cloud in the recent past. The Government Cloud, called MeghRaj, is a proactive initiative of the central government for improving the technology ecosystem in the country and a landmark step in its journey towards the attainment of a much larger vision of good governance of the incumbent Prime Minister.
With an aim to emphasize the need for adopting updated technologies to strengthen the e-Governance ecosystem in the country, we are organising "Elets CloudGov 2014" conference. The event is set to witness a rich participation by key government officials, Cloud experts and the industry, who will gather to discuss and deliberate upon the challenges and opportunities existing in the domain.
All through our journey, we have upheld the development of e-Governance in various regions of the country by means of state-level events. All these efforts combined together are sure to translate into the bigger picture on the national e-Governance canvas. The issue in your hand contains interviews of IT Secretaries of some of the leading states, who have undertaken proactive measures to develop and practise the concept of e-Governance over the years.
Here's wishing PM Modi Good Luck! for his "struggle to bring 'life' in 'file',".
Hope you have a pleasant read.
Ravi Gupta
Ravi.Gupta@elets.in