India has experienced considerable economic growth over the last two decades with the implementation of significant economic reforms, especially post liberalization in the 1990s. However, as these reforms took shape and the economy achieved new highs, the Government realized the key to worthy and successful governance was 'connectivity', which meant massive investments in ICT, to sustain a burgeoning economy and ensuring its continued competitiveness on the global stage.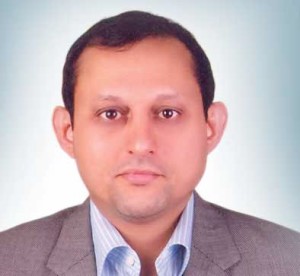 Vishal Rally, Vice President & Regional Chief Operating Officer, (West), Tata Teleservices Ltd.
The National Telecom Policy was introduced in 1994 and has since then undergone major transformation through significant policy reforms, particularly under the National Telecom Policy 1999 which emphasized that, access to telecommunications is of utmost importance for achievement of the country's social and economic goals. This has been further reinforced in the National Telecom Policy of 2012. It states, "The National Telecom Policy-2012 is designed to ensure that India plays its leadership role in the knowledge intensive global scenario effectively and transforms the socio-economic scenario through accelerated equitable and inclusive economic growth by laying special emphasis on providing affordable and quality telecommunication services in rural and remote areas."
Access to communications is an important catalyst to realizing productivity and efficiency improvements and thereby making it possible for the benefits of economic growth to be shared. Infact, the Indian government is slated to spend Rs. 368 billion in 2013 on Information Technology, and telecommunications will account for the largest overall spending. This will not only support to platform neutral services in e-governance, in key social sectors such as health, education and agriculture that are at present limited to a few organizations in isolated pockets; but also expand the footprint of these services fostering an atmosphere of participative democracy delivery model that is truly citizen-centric. And telecom providers are the significant catalysts of change who help the Government take these very services to the citizens.
TTSL at Play – Proactive in facilitating inclusive growth
Tata Teleservices Limited (TTSL) has always been at the forefront of the telecom revolution in India and spearheaded numerous e-Governance projects across the country to provide improved public service delivery, bring greater transparency in government processes and ensure more effective accountability. With its reach in more than 450,000 towns and villages across the country, and a bouquet of connectivity services encompassing Mobile services in GSM & CDMA, Wireless Desktop Phones, MPLS fibre network, DLC links, ILL links, Wireless Data and Wire line Services, TTSL has abetted government bodies to increase efficiency, improve citizen services, enhance public safety and ensure better governance. It has recently helped the Government set-up over 800 passport offices in B&C class towns, under the Passport Seva Project, a National e-Governance Plan (NeGP) initiated by the Ministry of External Affairs; taking the facility closer to citizens. Also it has enabled online application submission and status checks for passport applicants, making the process transparent, accessible and incorruptible.
Today, the need in our country is to not only to develop the infrastructure but to also effectively use the existing ones with greater efficiency. Energy and Power reforms are at the core of this ideology and critical infrastructure for economic growth. Economic acceleration is greatly dependent on a commercially viable power sector that is able to attract fresh investments but is witnessing worsening financial health. State Electricity Boards (SEBs) are gaining momentum and TTSL has stood up to this national inclusive growth, to be a part of the wave that will bring about this radical change in the power sector. Not only does it provide the hardware, application Software, Connectivity and control center development for providing the managed AMR services but also allows them to check the status of DT, HT and Feeder meters on the departmental Web portals so that they can redistribute the load to match the demand & have higher efficiencies.
While e-Governance is actively responsible for facilitating inclusive growth in the country, it is hugely supported by m-Governance initiatives that have unleashed the untapped potential of the mobile given the fact that India has the world's second-largest mobile phone user base with over 929.37 million users as of May 2012. And C-DAC (Centre for Development of Advanced Computing) has created special infrastructure called "Mobile-Seva" for the same. TTSL on its part is aiding C-DAC with a SMS-gateway that it is used for the delivery of SMS-based services to multiple Central and State Government departments and agencies, for government to citizens as well as Government to Government communication. Services via "Mobile Seva" include tracking of the status of applications, sending alerts for transactions and for delivery of services, grievance registration and redressal.
Initiatives for Maharashtra
For Maharashtra government, TTSL has implemented several e-Governance initiatives across the urban as well as rural area and it has fared better than many other states in the country. Today the state is known for making the best aspects of modern technology available to its rural population. TTSL has provided 45 Mbps (DS-3) Internet leased line connectivity to State Data Centre for accessing state government's web application servers. TTSL's key initiatives For Maharashtra are highlighted below:
1. MahaOnline – MahaOnline is a unique project that propels Maharashtra's position in e-Governance initiatives in the country. It integrates the frontend citizen portal with back-end DigiGOV making it the first of its kind of initiative by any state government in India. Citizens in 10,483 rural and 1336 urban localities in Maharashtra are being provided various online services through Common Service Centre's of MahaOnline. It includes 7/12 extract, Birth and Death Certificate, No-objection certificate, Solvency Certificate. Tata Teleservices is the preferred telecom partner and provides following services to MahaOnline:
2. Tata Teleservices has been closely associated with City & Industrial Development Corporation of Maharashtra (CIDCO) City and Industrial Development Corporation of Maharashtra Ltd., and has been its service provider for basic wireline services for CIDCO. Furthermore, all CIDCO offices are connected on Tata PRI, enabling seamless interoffice communication.
3. TTSL has helped BMC offer Hotline services during the emergencies as well as natural calamities. Tata Teleservices "Hotline" solution offered to BMC provides instant connectivity between BMC's 47 offices & control room. This unique solution ensures that the contact is established in minimum time without the need of manual dialing which is very useful in dealing with all sorts of emergency situations or a natural calamity.