Today Financial Inclusion is a top priority for the Government of India; this is evidenced by policy development, regulatory reform and new funding vehicles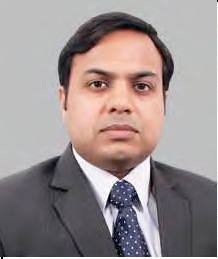 Amit Agrawal, Sales & Business Development , Infineon Technologies India Pvt Ltd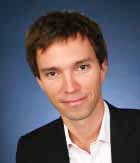 Claudio Reiff, Marketing & Business Development, Infineon Technologies AG
The National Rural Financial Inclusion Plan (NRFIP) by Government of India has set a target of achieving complete financial inclusion by 2015. These objectives are being reached through financial instruments, such as micro credit, which have achieved positive results, helping thousands of the poor to lift themselves out of poverty. In November 2005, banks were advised to make available a basic banking 'no-frills' account either with 'nil' or very low minimum balance as well as charges that would make such accounts accessible to vast sections of population and making the basic banking facilities available in a more uniform manner across banking system. The Business Correspondent (BC) model has been recommended by the Reserve Bank of India to provide an alternative structure to branch-based banking to achieve financial inclusion. The Business Correspondent is an agent authorized to undertake transactions for pre-defined levels of cash on behalf of a specific financial institution. BC model with suitable technology would improve security, speed up enrollments and transactions, and extend the size of the physical territory that agents can cover. Many banks have started implementing financial inclusion projects with the help of  wo broadly used technologies, Smart Card based technology and Mobile based technology
Smart Card based Solution for Financial Inclusion
Each customer is given a smart card with his primary account number, contact information
and transaction history stored within it. The smart cards are to be used at bank handheld terminals owned by a bank and operated by BC. The Terminal Operator Card and the Customer Card are mutually authenticated. The customer is authenticated using the biometric fingerprint of the customer stored in the smart card. These bank terminals are to have connectivity through communication channels such as GSM, CDMA, etc depending upon the type of connectivity. However connected, the communication finally will reach the back-end  intermediate Financial Inclusion Server (held by service provider/Bank). All customer details and account information including current balance is held by that server which will regularly update the bank host. The smart card is used for customer authentication, whenever transactions are made at bank terminals.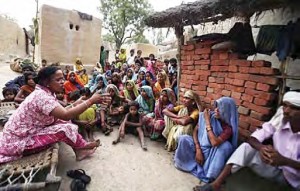 Mobile Phone based Solution for Financial Inclusion
Mobile based financial services refer to a broad range of financial activities that consumers can access using their mobile phones. Unlike BCs who have to physically travel to customers' homes, mobile banking would be ubiquitous, exist wherever there is a wireless network and a dealer network. With the mobile device itself being the "point of service" for financial  information and transaction, the cost of banking is reduced to an extent, where such services can be provided to the underprivileged and inaccessible citizens. Mobile-phone transactions include the use of network airtime or e-currencies for deposit, transfer of funds or credits, and payment of services. Mobile based banking services, mainly, fall under two categories.
Mobile banking (m-banking)
Since mobile technology has the potential to reach out to the large unbanked population in remote areas, mobile banking provides technology support for increasing outreach for financial inclusion.
Mobile payments (m-payments)
With the help of mobile payments, even a remotely located banking customer can conduct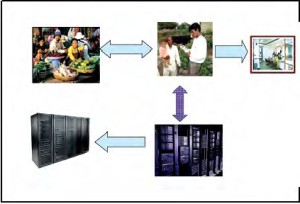 payment transactions via a mobile device without the help of an intermediary. Likewise India, South Africa has also adopted Smart Card based solution for their social security agency having vision to provide a comprehensive social security service that assists people in being self-sufficient and supporting those in need. Infineon has embarked on a project to provide security microcontrollers for the largest government smart card project in South Africa. Since April 2012, Infineon provides Certified Secure Flash controllers to Net1'S Subsidiary Cash Paymaster Services (CPS), who is responsible for implementing this service for the South Africa Social Security Agency (SASSA). The new smart card enables more than ten million South African citizens to securely receive their social grants on the issued chip cards with less administrative expenses. Certified Secure Flash products are offering significant value add like increased logistic flexibility and a faster time to market. The market benefits from the fast prototyping, sampling and programming without compromising security. Infineon's Certified Secure Flash SLE77 family is manufactured in 90nm processes technology and is certified in accordance to EMVCo and CC EAL 5+, combining the advantages of Certified Secure Flash with Infineon's unique security expertise.