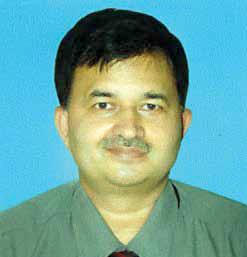 Rural Development Department is responsible for improving the quality of life in rural areas by developing infrastructure for better connectivity (roads and bridges) in rural areas and providing safe drinking water and sanitation
S N Tripathi, Principal Secretary, Rural Development Department, Government of Odisha
The construction of roads and bridges are being done under Pradhan Mantri Gram Sadak Yojana (PMGSY) and Biju Setu Yojana (BSY), Constituency-wise Allotment (CWA) and few other schemes. The installation of water supply sources are being done under National Rural Drinking Water Programme (NRDWP) and the installation of toilets are being done under Nirmal Bharat Abhiyan (NBA). For effective implementation of schemes, the Department is having two wings namely Rural Works and Rural Water Supply & Sanitation Organisation. There are near about 1,200 sub-ordinate offices under this Department.

An array of initiatives
For effective and efficient monitoring of all the above activities, the Department has taken many e-initiatives to ease the governance and citizen-centric service delivery. That apart, as per Section 4 of Right to Information Act, 2005, every public authority shall maintain all its record duly catalogued and indexed in a manner and the form, which facilitates the right to information under this Act and ensure that all records that are appropriate to be computerised within a reasonable time and subject to
availability of resources and connected through a network all over the country on different systems so that access to such records is facilitated.
The e-initiatives taken by the Department are meant to answer the above need and cover the threat into an opportunity to automate the processes that can be done by using the latest Information and Communication Technology (ICT).
The basic public services being provided through electronic mode by Department of Rural Devlopment in the State of Odisha include the following:
Online Management and Monitoring of Accounting Systems (OMMAS)
For monitoring PMGSY and web-based application i.e. Online Management and Monitoring of Accounting Systems (OMMAS) is being in use since 2007. The URL of the same is http://www.pmgsy.org/. All information both physical and financial details like name of the road, district/block to which it belongs, estimated cost, awarded cost, amount spent, agency executing etc. are updated online. As roads are the major factor for development of any area, the Department has taken initiative for its better planning by developing a GISbased road database through C-DAC, Pune with assistance of ORSAC, Odisha.
Integrated Management and Information System (IMIS)
The details of every water source like the quality and quantity (yield), the habitation covered by the source, the amount spent on that source are entered online (http://indiawater.nic.in). The Monthly Progress Report is being generated through this software online. Similarly, the households having Individual Household Latrines (IHLs), the School Toilets and the Anganwadi having toilets, covered through Nirmal Bharat Abhiyan, are also entered online through http://tsc.gov.in/tsc/NBA/ NBAHome.aspx. All data-entry works are being done at district level/division level. This software facilitates generating any report for proper monitoring of the RWS&S system.
e-Procurement
Rural Development Department has implemented e-procurement system. It has provided IT infrastructure for e-procurement facility like computers, internet connectivity, scanners and Digital Signature Certificate (DSC) for Chief Engineers, Superintending Engineers, Executive Engineers, Divisional Accounts Officers and Assistant Engineers. It has also facilitated procurement of DSCs for bidders. All works of above 50 lakhs are being hoisted on e-procurement platform. By adopting this, RD Department became the first Department in the State to adopt e-procurement.
Electronic Clearance Services (ECS)/ National Electronic Funds Transfer (NEFT)
Like ECS, NEFT facility is available at all the bank branches having Core Banking Solutions. Here, advice is sent to the bank for debiting our account by an amount. Basing on
which the amount is transferred to the account of contractor within 24 hours. RD Department has introduced ECS and NEFT for payment to contractors under PMGSY at Bhubaneswar and Cuttack, respectively.
e-Desptach
In order to streamline various activities, a web-based e-despatch system was introduced in the Department (http://www.edodisha.gov. in/) during the year 2009. Not only the Department itself ,but also all field level offices up to district level are using the e-Despatch system. Through this platform, all letters are being issued by the field offices, which not only facilitate in despatching of letters at faster way but also in receiving the same at the destination through e-receipt. This has not only eliminated the problem of dislocation of letters both at despatching and receiving end but also automated the logbook of diary and despatch.
e-Betan Software
The pay bill for the employees of near about 100 subordinate offices of the Department is being generated through web-based Betan software.
Integrated Grievance Redressal System (IGRS)
An electronic Integrated Grievance Redreassal System namely Sanjog Helpline (www. sanjoghelpline.in) has been implemented in the Department. It is an IT solution to handle the grievances, which informs about the grievance of people to the right authority in real time through SMS, e-mail and fax. A dedicated BSNL toll-free telephone i.e. 1800-345-6770/155335 has been installed. Through this telephone, any person can register his complain on water supply & sanitation and PMGSY works undertaken by this Department.
Odisha Secretariat Workflow Automation System (OSWAS)
Odisha Secretariat Workflow Automation System (OSWAS), an e-filing system, has been implemented in Rural Development Department since January, 2012. Now all files in the Department are being processed online.
Works and Accounts Management Information System (WAMIS)
WAMIS is a web-based integrated system of Division Automation System along with budget and work management. It helps the departments in planning, designing and monitoring construction activities. It presents an efficient compilation of details of a typical infrastructure project and allows officials at various levels in the government setup to track and monitor various aspects of a project right from its inception to its final completion.
WAMIS is now being used by four engineering departments like Rural Development, Water Resources, H&UD and Works. Around 300 Working Divisions are feeding their
vouchers and near about 4 lakh vouchers have been entered in WAMIS. A dedicated team of C-DAC have been in job for Development, Enhancements, Modifications of software in a controlled manner under the guidance of suitably empowered core committees at the Department level. Trainings have been conducted at regular intervals and regular monitoring is being made of the usage of the system at appropriate levels and subsequent follow up actions by the department (Relevant reports are generated through the system). The server of WAMIS is placed at SDC, OCAC, and both software and data backup are being taken regularly as a step towards disaster recovery.
e-Nirman
e-Nirman is an online project monitoring system to track and trace the physical and financial progress of different projects undertaken under different schemes. The online system is assessable through http://www.rdodisha.in/e-Nirman. asp. The application has the facility to integrate all construction activities like forecasting, tender processing, bill processing of different works like roads, buildings and bridges. E-Nirman is being used by the Department of Rural Development since December, 2012. All major schemes executed under RIDF and Biju Setu Yojana are being monitored through e-Nirman.
Department website (http://www.rdodisha.in/index.htm)
The information relating to the Department is being uploaded to the State Government website http://www.rdodisha.in/index.htm. The website of the Department acts as an index of all departmental activities. Links have also been provided to other URLs used for online reporting like PMGSY, NRDWP and TSC. It contains all publications made by the Department, including Annual Reports, advertisement, Outcome Budget, etc. The letters dispatched through e-Despatch by the Department are also being webhosted. The information supposed to be exposed under Right to Information Act are also being updated and available in the website.

Follow and connect with us on Facebook, Twitter, LinkedIn, Elets video