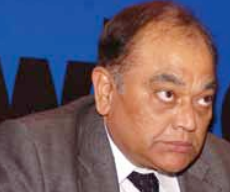 Ranjan Dwivedi, Member, UP Police, Bharti Avam Pronnati Board, Lucknow Only seven to eight percent of the country's population speaks English. Unless you can mainstream English language computing in IT and develop protocols and interoperability that pre-requires that Indian language should be mainstreamed in official work in the country, justice to the people will remain a distant dream.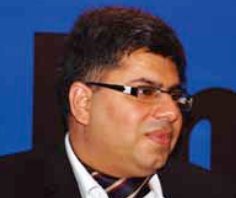 Sharat Kaviraj
SP, State Crime Record Bureau, Rajasthan
ICT has not been effectively used by  the police department yet. CCTNS is  a major project to be implemented in  the country, that will connect all police  stations across the country to state  data centres, which in turn will be  connected to the national data centre.  It will also automate all crime records  of the police stations, implying that  the entire country will have one VCNB  (crime records of police station), thus  leading to integrated crime records.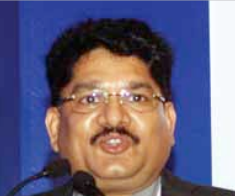 Purushottam Sharma
ADG (Police Reforms & Community Policing), Bhopal
The Indian railways and the banking sectors have been the two largest beneficiaries of IT revolution in the country, and I am optimistic that  the Indian police will be the third in  this respect. Twenty-two states in  the country are having Automated  Fingerprint Identification System  (AFIS), by which you capture the fingerprint of a criminal and can  find him/her. Eleven more states need to go for AFIS.
Also Read: Need Faster Ways to Absorb Innovation in Govt SOPs : Ranjan Dwivedi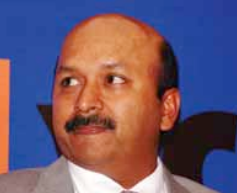 Manoj Agarwal
IGP, State Crime Records Bureau (SCRB)
Government of Gujarat
In Gujarat, we have been trying to computerise each and every level of the police department. We have developed web-based applications, not only for tracking criminals, lodging FIRS, or investigations but we have gone ahead in covering other ambits of the police department as well. Apart from the CCTNS, AFIS and MIS, we have also adopted apps like e-prison. We are optimising the existing manpower by using IT services.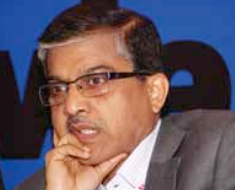 Prakash Kumar
Director, Internet Business Solutions Group, Cisco
We need to analyse three aspects: how do we use technology to accelerate incident detection; how do we automate response; and how do we enable collaboration between people who are on the site and those who are sitting at the district head quarters like SP, IG or the CM. The objective is to reduce the time between incident detection and response by empowering the field personnel to make decisions based on available information and to disseminate right information to the right people at the right time.
Follow and connect with us on Facebook, Twitter, LinkedIn, Elets video