By the virtue of being the enablers of e-Governance, ICTs serve as tools in processes for transformation and change. The session had a healthy discussion on how new initiatives in e-Governance are leading to better social outcomes.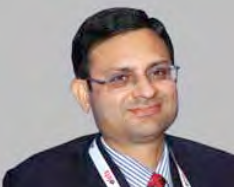 Sanjay Malhotra
Secretary,
Department of IT and Communication, Government of Rajasthan
eGovernance is definitely a challenge for both the public and the private sector who are working for the government. Software development is very complex, tedious, time-consuming, requirement gathering, etc. So replication becomes important. The successes that we have had lately have been faster on the replication side.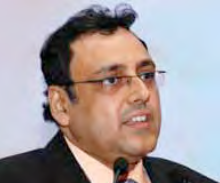 Debasish Bandopoadhyay
Deputy Secretary-IT,
Government of West Bengal
e-Governance is about freedom of delivery mechanism and choice of  the citizen. It is not merely computerisation of the existing projects,  but about increasing efficiency  of those projects. It is a mode of  service orientation, efficiency, transparency and cost-efficiency.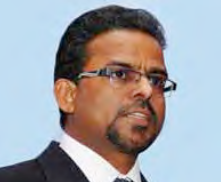 Dr Aatul Wadegaonkar
Managing Director,
Rajasthan Knowledge Corporation Ltd
A lot of capacity building is taking  place through us, so that the targets  of all e-Gov initiatives are achieved.  Even in unreachable places, people  are able to take their learning. Digi-  tal Saheli is one such programme  empower women. In the last four  years, about 5 lakh learners have  been trained under this.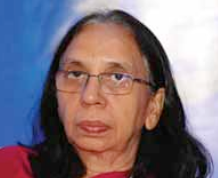 Dr Meera Singh
Head – Bioinformatics Centre,
Indian Council of Medical Research
IT has benefited mankind by leaps and bounds in the field of biomedical research. IT has played a major role in the development of immense databases needed in the research; in the development of data mining tools for those databases; and in the analysis of those databases as well.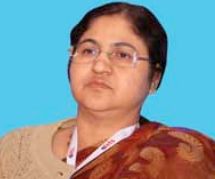 Indu Gupta
Senior Technical Director and State Informatice Officer,
National Informatics Centre, Rajasthan
The Pregnancy and Child Tracking System – the flagship programme of the Government of Rajasthan – was one of its first initiatives in the country. It has been highly appreciated not only by national level agencies such as the Ministry of Health and Family Welfare, but also worldwide by the WHO, the UN, World Bank and by the advisor to the President of the US.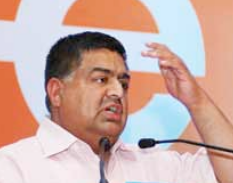 Tapan Kumar
ACP (Deputy Director),
Department of IT & Communication, Government of Rajasthan
Aarogya Online project was started in 2007 with the biggest hospital in western India that caters to around 8,000 patients daily. We started with the computerising the complete hospital in a phased manner. As a result, our patient management improved. Till date we have covered around 40 lakh patients and around 83 lakh investigations have been done through this system. Investigation reports and availability of blood in blood banks are now available online.
Dr M B Dholakia
Joint CEO,
Gujarat Knowledge Society
When you talk about ICT implementation, you have to be very clear about what you want – why you are doing it, who are the beneficiaries, what are the modalities, and the provisions that you are supposed to make. We have to create that kind of governance where we can moniotor the trainers, the trainees as well as the private bodies. We need to be clear about the objectives of the private bodies. We provide the trainer and private companies provide funding. The private players need to take e-Governance as a Corporate Social Responsibility initiative and not as a part of their business strategy.
Follow and connect with us on Facebook, Twitter, LinkedIn, Elets video