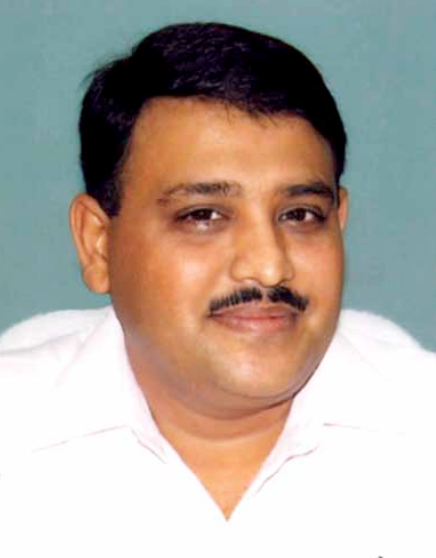 Hari Ranjan Rao
Secretary to Chief Minister and Department of Information Technology,
Government of Madhya Pradesh

"Beyond a delivery channel, the CSC can play a role of an effective change agent that would provide a structured platform for socially inclusive community participation for collective developmental activities,"
Please provide us with an overview of the Common Service Centres (CSCs) that have been opened in the State of Madhya Pradesh.
The Government of India has formulated the National e-Governance Plan with the vision of providing all government services in an integrated manner at the doorstep of the citizen, at an affordable cost. The NeGP envisages a three pillar model for delivery of "Web-enabled Anytime, Anywhere Access" to information and services in rural India. The CSC Scheme is an enormous step towards making the government accessible to citizens, in ways that can not only save huge costs to the government but also make it more transparent and efficient in its day-to-day interactions with the common man. Beyond a delivery channel, the CSC can play a role of an effective "change agent" that would provide a structured platform for socially inclusive community participation for collective develop- mental activities.
In Madhya Pradesh, the CSC Scheme is being implemented through four Service Centre Agencies (SCAs). Madhya Pradesh has achieved 100 percent of the target in establishing CSCs. At present MP has rolled out more than 9,232 CSCs and about 5 crore population of Madhya Pradesh is enjoying the benefit from various services under the CSC scheme. In Madhya Pradesh, MPOnline has also been a successful model for the urban areas having kiosks for delivery of services. Recently, Lok Seva Kendras have been launched to cater to Madhya Pradesh Public Services Guarantee Act, 2010. Therefore, all the kiosks based models like CSC, MPOnline Urban Kiosk, Lok Seva Kendras have been able to provide a bouquet of services to the citizens.
What kinds of services are now being provided at the CSCs? What new services will be launched in future?
Madhya Pradesh has been very innovative in launching MPOnline portal in collaboration with Tata Consultancy Services. MPOnline offers services like Educational Services, Financial Inclusion, Online B2C services, and Telecom and Insurance Services. For various Offline and Online services, the State Government has fixed rates. Some of the G2C services and B2C services being offered to citizens are Applications, Various Bill Payments, Counsel- ing, Municipal Corporation, Online Assessment, Reservation, University, etc. In future, Government of Madhya Pradesh is planning to offer "across the counter" services by integrating all the services like Birth & Death Certificate, details of Land Records, depositing LIC Premiums, PFRDA Scheme etc. through CSCs so that the citizens get their services at their  doorstep.
Please also tell us about the kind of response that the CSCs are having from the citizens of the state.
The services provided through CSCs are well appreciated by the citizens as they are enjoy- ing the benefits of such services almost at their doorstep. Such facilities at close proximity are not only saving their time but also their money. Recently, online registration of farmers for procurement of food grains (e-Uparjan) has received tremendous response as more than 15 lakh farmers themselves registered through CSC network in a record span of two months. Without CSCs such a tremendous task would not have been possible.
How financially viable are the CSCs? Are you taking any special steps to improve the financial outlook of the CSCs?
After successful integration of CSCs with MPOnline, CSCs are doing exceptional job in providing various services to the citizens and it has tremendously added to their income. Government of Madhya Pradesh is getting mass acceptance of the CSC Scheme. Village Level Entrepreneurs (VLEs) are demanding to increase the government services in order to increase the facility to citizens as well as to increase their source of income.
Tell us about your policy for having online examination for Patwaris recruitment.
The end-to-end Online Assessment Examinations conducted by MPOnline is a solution that offers a reliable, transparent, efficient and effortless way to conduct assessments for recruitments procedure, predominantly in the government machinery. It also eliminates manual intervention and security risks arising out of printing and distributing test content. The initiative commenced after lot of research and several strategies are implement and modified from time to time according to the need of the hour. The initiative is different and innovative since the very first time in the country such Online Assessment for recruitments in the government machinery is being conducted.
The Department is given G2G login id and passwords for performing online verification and approvals, downloading MIS reports etc. I am pleased to inform you that the entire Patwari recruitment processes in which almost 85,000 candidates participated were conducted in a record span of two months without a single complaint in the State whereas in the past, manual Patwari recruitment processes have always been mired with controversies, litigation and charges of corruption.
Tell us about the work that is being done in Madhya Pradesh on the e-district project.
The Public Service Management Department is the nodal agency for e-District Scheme in the State. Pilot e-District rolled out success- fully through 38 Lok Seva Kendras in five districts namely, Sagar, Guna, Gwalior, Shivpuri and Indore on 27th July, 2012. Presently, Lok Seva Kendras are being used for the roll out under this scheme. As on 31st October 2012, 43,067 applications were received out of which 28,855 applications were disposed in the five pilot Districts.
The State wide rollout of e-District Scheme has been approved by the Department of Information Technology, Government of India. The main objective of the scheme is to undertake backend computerisation of District and Tehsil level offices, make efficient delivery of services any time any where at citizen Door Step with improved Service Levels by Process Re-engineering, extensive Capacity Building and training of field level functionaries, delivery of services through CSCs/LSKs by leveraging the SWAN, SDC, and SSDG, delivery of all public services in electronic form through State Portals by using the SSDG, reducing number of visits of citizens to a Government office/Department for availing the services and thereby eliminating harassment.
Please shed some light on the progress of UIDAI scheme in your State. In what ways do you think the UIDAI will be beneficial to the people in the state? Are you developing some applications based on Aadhaar numbers?
Ten major Districts have been covered in Phase-I with total enrolments of 121.96 lakhs. In Phase-II, the target fixed for UIDAI enrolments is 2.12 crore. In this regard, Additional Registrars have been appointed to increase UID coverage in the State. We have floated tenders for new Enrolment Agencies. UIDAI would facilitate banking frame- works and allow citizens to avail subsidies. E-Payments would receive boost owing to UIDAI. We look forward to integrating State user Department databases with AADHAAR in order to bring our citizen centric services at par with NeGP guidelines. We are in the process of rolling out citizen centric services under "e-District" and "Lok Seva Guarantee Act, 2010" where UIDAI would be a major primary application reference from end-user stand point.
Follow and connect with us on Facebook, Twitter, LinkedIn, Elets video