"NTPC is committed to introducing and expanding the use of renewable energy and plans to add 1000 MW capacity addition through Renewable Energy sources by 2017," says Arup Roy Choudhury, CMD, NTPC Ltd
---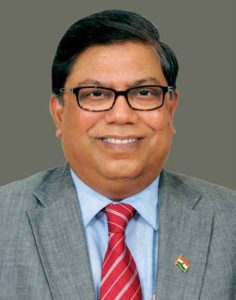 Where does NTPC, the country's largest power utility, fit into the future scheme of things? Is it doing enough to continue to play a stellar role both in the short and long terms?

NTPC is India's largest power utility with an installed capacity of 39,174 MW through 16 coal based, 7 gas / liquid fuel and 7 Joint Venture power stations. Presently, NTPC is generating much of its electricity through coal and gas. It is also diversifying into hydro-electric generation and wind power. According to the Corporate Plan of NTPC, the power utility major will have a total generation capacity of 128,000 MW by 2032. As much as 28 per cent of this capacity will be based on non-fossil sources. They are: 11 per cent nuclear, 8 per cent hydro, 6 per cent wind and 3 per cent solar.
Sounds very encouraging. Can you elaborate on this?

NTPC is committed to introducing and expanding the use of renewable energy and plans to add 1000 MW capacity addition through Renewable Energy sources by 2017. The company plans to participate in the national objective of developing and promoting clean energy technologies through the National Clean Energy Fund (NCEF) set up by the Government of India in 2010-11. It is planning to begin with three projects, including one solar thermal hybrid plant, with the help of the fund. Hydro capacity of 1,328 MW is under construction at Koldam (800 MW) in Himachal Pradesh, Tapovan Vishnugad (520 MW) in Uttarakhand and Singrauli (8 MW) in Uttar Pradesh. In addition to this, 291 MW  capacity is being taken up at Lata Tapovan (171 MW) and Rammam (120 MW) in West Bengal.
During the year 2010-11, the Company formed a joint venture company Anushakti Vidhyut Nigam Ltd with 51 percent stake of Nuclear Power Corporation of India Ltd. (NPCIL). Site selection is in progress for a 2X700 MW project to be developed by the JV. NTPC's nuclear power engineers are already being trained at NPCIL sites. NTPC's trading arm, NTPC Vidyut Vyapar Nigam Ltd, (NVVN) is the nodal agency for implementation of the first stage of Jawahar Lal Nehru National Solar Mission, one of the eight national missions of the Government of India under the National Action Plan for Climate Change (NAPCC). The objective of the mission is to create conditions, through rapid scale-up of capacity and technological innovation to drive down costs towards grid parity.
---

"NTPC is a great success story of our times. It is imbued with the spirit of 'Can Do It'. My best wishes for this magnificent national enterprise," Dr Manmohan Singh, Hon'ble Prime Minister of India.
NTPC Ltd is India's largest power utility. It has a total installed capacity of 39,174 MW through 16 coal based, 7 gas / liquid fuel and 7 joint venture power stations. NTPC added a record capacity of 2820 MW during the year 2011-12 surpassing its earlier best capacity addition of 2490 MW during 2010-11.
In the year NTPC brought on stream two units of 660MW at Sipat (Chhattisgarh), 500 MW units each at its  power stations in Jhajjar (Haryana), Simhadri (Andhra Pradesh) and Vallur (Tamilnadu). With this addition the company surpassed the 11th plan target of 9220 MW by achieving total capacity addition of 9610 MW. The company has a presence in the entire value chain of the power generation business, having diversified into consultancy, power trading, ash utilisation and coal mining.
---
Coal-based power is a major cause of atmospheric pollution.  How does NTPC's future generation programme in this sector plan to address this issue?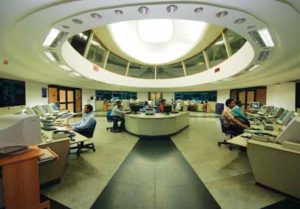 We have been extremely careful about this aspect and always invested in latest technologies  and best practices in the industry to control the emission levels. Over the years, they led to avoidance of more than 30 million tonnes of CO2. During the year 2010-11, 2.8 million tonnes CO2 has been avoided. Here I want to mention that Research and Development (R&D) plays a major role in our corporate objective. Promoting R&D for efficiency improvement and climate change related advancements are a very important function in all our NTPC establishments. The company's R@D platform is very strong. The NTPC Energy Technology and Research Alliance (NETRA) has been working on specific projects pertaining to climate change, waste management, scientific support to stations and reliability of stations.  working under the guidance of eminent scientists and experts who constitute the Research Advisory Council, NETRA is engaged in research projects for CO2 fixation in collaboration with leading academic institutions. NETRA is also moving towards establishing Solar and PV research facilities in collaboration with KFW Germany.
NTPC is also into building international partnerships in this regard. NTPC is actively engaged in the Asia Pacific  Partnership to combat CO2 emissions and is the country coordinator for the Power Generation and Transmission Task Force. A project concerning 'Study on efficiency of operating thermal power plants, was completed with Japan International Agency for Cooperation (JICA) where a consortium of three major Japanese utilities provided technical assistance. Our Company has pioneered some of the methodologies for the Clean Development Mechanism under the United Nations Framework Convention on Climate Change (UNFCCC).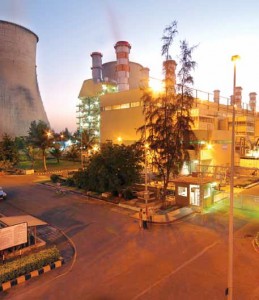 What steps NTPC is taking to ensure that the environment around its power plants is safeguarded?

Concern for the environment is integral to NTPC's growth strategies which are driven by its environment vision of 'Going Higher on Generation – lowering GHG intensity'. It is committed to the objectives of the National Action Plan for Climate Change (NAPCC) of the Government of India. It is a leader in creating carbon sinks NTPC has created green wealth of nearly 2 crore trees which provide a number of environmental benefits and are also proven carbon sinks around the power stations.
Towards promoting environmentally sustainable power development, NTPC has adopted a multi pronged approach consisting of technology upgrades, research in CO2 fixation and low-carbon energy options,  increasing the share of non-fossil sources in its energy-mix, afforestation, efficiency improvement and partnerships in international efforts for efficiency, mitigation and adaptation. Technology is a key driver of competition and environmental sustainability. NTPC intends to invest up to 1% of distributable profit for R&D activities, climate change studies and adoption of new technologies. NTPC has developed a long term Technology Vision 2032. The vision is driven by the objective of promoting efficient power generation which produces much less CO2 than in conventional plants. Adoption of super critical technology for almost all the power plants coming up in the 12th Plan and beyond is driven by the twin concerns of efficiency and environmental sustainability.
NTPC is going only for super critical units in all its future projects. Barring a few exceptions necessitated by some site specific constraints, it is also at work on futuristic technology development. Under the National Mission on Clean Coal (Carbon) Technologies, it is engaged in development of advanced ultra super critical technology in association with Indira Gandhi Centre for Atomic Research (IGCAR) and BHEL. This technology would have cycle efficiency in the range of 45% to 47% resulting in 15.77% lesser CO2 emission compared to conventional sub critical plants. NTPC is keenly pursuing a commercial scale Integrated Gasification Combined Cycle (IGCC) technology demonstration project suitable for the high ash Indian coal.
---
"NTPC has developed a long term Technology vision for efficient power generation"
---
NTPC has a powerful community development record in the form of community development or
local area development. What is your vision about CSR as per the new CSR Guidelines of the Government of India for the corporates?

During the early seventies, when CSR was still at a nascent stage, companies carried out welfare activities which were of a philanthropic nature. Companies are reaching out to the underprivileged and initiating policies that aim at the overall socio-economic development of the individual. Welfare activities are being carried out in every sphere be it education, health or community development. Today, the environment is facing threat from industrial development and many corporates have launched schemes that aim at the preservation of environment.
As far as NTPC is concerned, we have always believed that CSR must not be seen as mere philanthropy. In fact we believe that it needs to be merged with the core business vision and goals. Ever since its inception, NTPC has been a responsible Corporate Citizen. Right from the beginning, we have been involved in Community Development activities. Most of our projects are at remote locations of the country. These undeveloped regions have abysmal basic amenities and poor social infrastructure. So, we have initiated numerous CSR activities that have helped to raise the standard of living of the people. NTPC concentrates on overall Community Development and improvement in the quality of life of neighbourhood population with focus on providing support in infrastructure, education and health in line with our vision to Power India's Growth.
Follow and connect with us on Facebook, Twitter, LinkedIn, Elets video