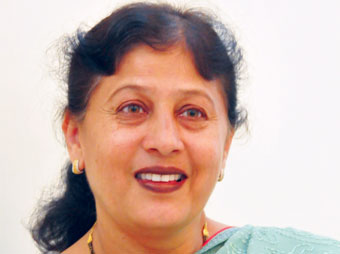 ---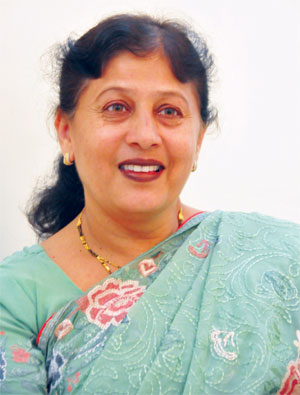 "e-Governance has got a huge potential to transform governance into good governance"
Prof (Smt) Fauzia Tehseen Khan
Minister of State for General Administration Information and Public Relations, Government of Maharashtra
---
Prof (Smt) Fauzia Tehseen Khan, Minister of State for General Administration Information and Public Relations, Cultural Affairs, Protocol, School Education, Women and Child Development Public Health and Family Welfare and Minorities Development (including Aukaf), in conversation with Rachita Jha
Maharashtra was the leader in a recent e-readiness survey conducted by the central government. While the infrastructure is pretty much there, how do you see the applications growing and e-Governance becoming more prominent across Departments?
We are moving ahead very well in Maharashtra and we have come out with an e-Governance policy for the state. I think Maharashtra is one of the pioneer states to have come out with an e-Governance policy. Most of our Departments are taking initiatives. We recently inaugurated the e-office for National Rural Health Mission (NRHM), which is a completely paperless office. In fact, a number of Departments are coming up e-Governance initiatives and some of them have really done well on this front.
With IT becoming increasingly common across Departments, how do you see the governance machinery working with technology?
Technology is the answer to the many of the problems that we have in our functioning today. Since technology is human-independent, we will have a more transparent system that would take care of issues of corruption, slowness, deliberate lingering with the files, etc. All these issues will be addressed and I think administration will become more citizen-centric. The reason why we all work is for benefit of citizens, and if our services become more efficient, I think it is a good development.
Technology will really take us forward; from e-Governance we are now moving towards m-Governance. Many of our Departments are taking the lead in this. For example the Health Department has the Mother and Child Tracking System, there is the Rajmata Jijau Mission in the Women and Child Department; we have e-tendering, we have Common Service Centres which have been put up. Of course there many issues which are needed to be addressed but the progress is definitely gathering speed.
How do you see technology moving ahead with the vision to ensure education for all and benefit students and children in the state?
There are two aspects to school education as such. One is the administration part where the implementation of various schemes and process such as approval for setting up the school, approval for appointment of teachers, monitoring the student and teacher strength, monitoring attendance, etc., are all one part of it.
e-Learning and distance learning is another part of it and it can really create a revolution, since education involves good teaching, that is one of the important requisite as far as education is concerned. While we have teachers who are facilitators of learning, being a good teacher is a big challenge, sometimes one has to have an inborn ability in order to be really able to communicate with the children and facilitate the learning in the right way. Everybody cannot be a born teacher, so technology can be a very important tool in bringing good teachers to the remotest areas through the use of distance learning and at the same time, the training needs in the section of education can be catered to very well.
In Maharashtra, we have District Institute of Educational and Training (DIET). Every DIET has video conferencing facility. Through this we can address the training needs of the teacher and the School Education Department. These institutes can now even go forward and also take up training for other Departments.
Has a system for connectivity been implemented for the administration as well?
About 6,000 Gram Panchayats have got Internet facility and we have got computers installed in about 25,000 Gram Panchayats. We are also taking up a pilot project for two-way video conferencing facility. Once this is implemented, pone hopes that transparency would improve in a big way and gap between government and people would be reduced, as you could reach the state administration right from the Gram Panchayat and vice versa.
We have also got SWAN connectivity from Mantralaya to the Taluka level and are currently taking steps to extend the reach to another level. Of course there are challenges. Out of 500-600 talukas, we have been able to have good connectivity at about 300 talukas. In a couple of months, we hope to go beyond that. Issues such as power, connectivity, digging up of roads etc hinder progress. Still, we now have video conferencing facility from Mantralaya to the Commissionrates, Collectrates etc. This leads to considerable savings in terms of time and efforts as officers can just connect to the Secretary or any Minister or even the Chief Minister directly instead of having to come to the state capital.
---
"Lots of positive changes are taking place across many Departments"
---
In what ways can e-Governance be a factor that will take Maharashtra ahead of other states?
This would definitely be a big transformation in the near future. As of now, some Departments have taken good initiatives; some districts have taken up good initiatives. Whenever any change is proposed or implemented, there is always resistance, this is human nature; but here what I can see is that lots of positive changes are taking place across many Departments and so I am quite optimistic.
How is the IT department in Maharashtra different from other states in approaching e-Governance?
We have formulated an e-Governance policy and that has given us a broad vision regarding where we want to go. We then asked each Department to prepare an e-vision document laying down their objectives with e-Governance. Each of them has given a list of initiatives which they are taking or proposed to taking in the near future. In addition, we are always available for interactions, and any handholding or other support that might be needed. We are also in the process of finalising a law related to mandatory delivery of Services through the online mode. In fact, the Central Government's Electronic Delivery of Services Act is based on a large extent on our draft law.
How has the adoption of biometrics changed the working culture at Mantralaya?
Biometrics compel people to be on time, to be regular. As I said, there is always resistance to any change and this is no different. One does come across machines not working, and some of the instances are due to deliberate tampering. There are issues, but biometrics have had a positive impact on the work culture in the Mantrayala and I am hopeful that with time, resistance would go down, and we will see even larger gains from the system.
How do you see the grassroots entrepreneurs utilising the opportunities offered by CSCs?
There are about 11,000 CSCs in the state and about 6,000 of them are functioning very well. These have become viable units, particularly in large villages, and the services which everyone is providing right now are 7/12 extacts and Maharashtra State Electricity Board bills. Some 250 different services are being offered by one CSC or the other. As we go along, I think more services will be added and people especially in the villages will get benefitted because there are so many things you can do through this service centres including education, health etc.
How do you think e governance has transformed the way good governance happens in Maharashtra?
e-Governance has got a huge potential to transform governance into good governance. However, I think using the term 'has transformed' is too early and 'is transforming' will be a better verb for that. We are transforming ourselves from governance to good governance, and e-Governance is definitely playing a major role in this.